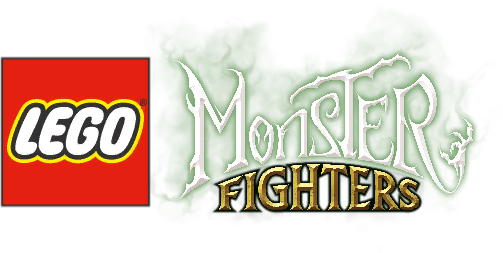 Some Brickipedians have formed a project to improve all articles related to the Monster Fighters theme. If you wish to join, feel free to add your name to the list of members below! Please share your progress here:Click here.
Goals
Get all articles on the theme's minifigures to at least C2 status.
Get the theme's article to at least Featured status.
Get the articles on the individual sets to at least C1/C2 status.
Create inventories for all minifigures.
Create articles for all major parts used in the theme.
Create reviews for every set and minifigure.
Members
If you wish to join, just add your name!
(however, if you do nothing for the group for a month or more, you will be booted out)
Rating
If you are not a member of the Quality Check Group (QCG), then request that articles you have improved be upgraded either here, or at any of the various request rating pages.
Requests for rating

Class 5: This article needs immediate attention (stubs, deletion requests etc.)

Class 4: Articles that are (or should be) tagged with maintenance requests and have only few original content, are list-only articles or are not MoS-compliant.
Class 3: Articles that are acceptable but could still need some work (MoS-compliant articles that still lack info or articles that have a lot of content but are not MoS-compliant)
Class 2: These articles are complete

Class 1: This is a good article

Featured: This article has gained featured status
Ad blocker interference detected!
Wikia is a free-to-use site that makes money from advertising. We have a modified experience for viewers using ad blockers

Wikia is not accessible if you've made further modifications. Remove the custom ad blocker rule(s) and the page will load as expected.