Ideas
Years

2008–Present

LEGO Ideas, formerly known as CUUSOO, is a Japanese partner of The LEGO Group. They work with the LEGO Group to produce community supported sets. If an idea submitted to the website gains 10,000 (originally 1,000) supporters, it stands a chance of being produced as an official LEGO product.
Background

CUUSOO and LEGO began working together in 2008 and the scheme was launched worldwide on April 23 2011. Originally, it was based solely in Japan, and LEGO CUUSOO projects required only 1,000 supports to be considered for production. In October 2011, it was announced that, starting in October, anyone could upload a creation to lego.cuusoo.com. If their creation receives 10,000 supporters, it will be reviewed by the LEGO Group for a chance to be made into an official LEGO product. CUUSOO was replaced by LEGO Ideas.
List of sets
Image
#
Set
Pieces
Figures
Price
Released
21100 
Shinkai 6500 
412 
  
 
February 17, 2011 
21101 
Hayabusa 
369 
Junichiro Kawaguchi  
$49.00 / €49,99 
March 1, 2012 (Japan)
July 11, 2012 (Shop@home) 
21102 
Micro World 
480 
Creeper, Steve  
$34.99 / €34.99 
June 1, 2012 
21103 
Back to the Future Time Machine 
401 
Marty McFly, Doc Brown  
$34.99 / €39.99 
July 18, 2013 (Comic-Con only)
August 1, 2013 (Standard release) 
21104 
Mars Science Laboratory Curiosity Rover 
295 
  
$29.99 
2014 
21108 
Ghostbusters Ecto-1 
508 
Dr. Peter Venkman, Dr. Raymond "Ray" Stantz, Dr. Egon Spengler, Winston Zeddemore  
$49.99 
June 1st, 2014 
21109 
Exo Suit 
321 
Pete, Yve  
$34.99 
August 1, 2014 
21110 
Research Institute 
165 
Paleontologist, Astronomer, Chemist  
$19.99 
August 2014 
21301 
Birds 
580 
  
$44.99 
January 2015 
[[File:|50px]]
21302 
The Big Bang Theory 
479 
Leonard, Sheldon, Howard, Raj, Amy Farrah Fowler, Penny, Bernadette, Cinnamon  
$59.99 
August 2015 
No image
21303 
WALL·E 
 
  
 
 
Age Restrictions
When LEGO Ideas was known as CUUSOO, users had to be 13 years or older to create an account, but 18 years or older to submit a project. Since April 30 2014, users still have to be 13 years or older to create an account, but now all users have the chance to submit a project. If the project creator is under 18, they require parental permission for their project to be produced if it passes the review.
Notes
Accomplishments
Sets/Accepted Projects
3rd Review 2014
1st Review 2015
2nd Review 2015
Current Top 10 Supported
Rejected Projects
References
Video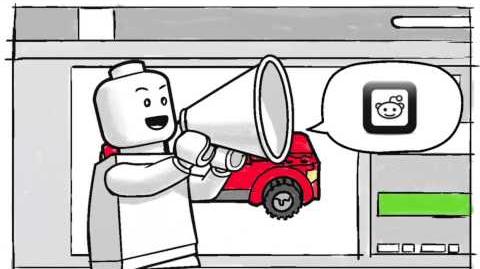 See Also
References
External Links