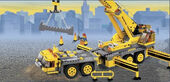 Custom in Progress!
This custom is not yet finished and is being modified by its creator, lego721, and may undergo critical changes while this message remains in place.
ARC Trooper Lieutenant (Phase I)
Theme:

Star Wars
     Clone Wars

Accessories:

Helmet
Head/Hairpiece
Pauldron
Kama
DC-15 Blaster Rifle
ARC Trooper Blaster pistols

Years:

Custom

Advanced Recon Commandos (ARC Trooper) were elite variants of clone troopers in the Grand Army of the Republic during the time of Clone Wars.
Gallery
Ad blocker interference detected!
Wikia is a free-to-use site that makes money from advertising. We have a modified experience for viewers using ad blockers

Wikia is not accessible if you've made further modifications. Remove the custom ad blocker rule(s) and the page will load as expected.