Anything4Views
Theme:

Filthy Frank Show

Accessories:

Pewdiepie poster

Years:
Creator(s):
Anything4Views is a custom minifigure by MLG Neo-Futurist. He is a character from the Filthy Frank Show.
Description
Anything4Views is dressed in underpants.
History
Anything4Views is a YouTuber who has a channel with the same name. He first appeared on the Filthy Frank Show after he lost a bet to Filthy Frank, Idubbbz, and Maxmoefoe. As a punishment, he had to get a Pewdiepie tattoo on his rear end. He was then paraded around the city by Frank and the others.
Since then, he occasionally joins Filthy Frank in his videos, usually along with Idubbbz and Maxmoefoe, and occasionally HowToBasic.
Appearances
This minifigure has been created by: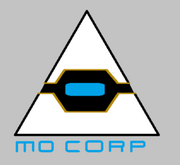 Ad blocker interference detected!
Wikia is a free-to-use site that makes money from advertising. We have a modified experience for viewers using ad blockers

Wikia is not accessible if you've made further modifications. Remove the custom ad blocker rule(s) and the page will load as expected.