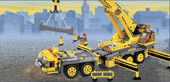 Custom in Progress!
This custom is not yet finished and is being modified by its creator, Ohmyheck, and may undergo critical changes while this message remains in place.
Customs Article


This article describes a custom creation, custom theme, or other fan material, made by a Brickipedia contributor. It has never been, is not, and will not be officially released.
Bionicle: The Golden Overlord
Subtheme of:
Creator:
Bionicle: The Golden Overlord Is a Custom Theme.
Story
When Tahu Accidently Overpowers His Golden Armor, He Becomes EVIL!
Sets
Good Side
Pieces: 52
Minifigures:'
Price:$12.99





Pieces: 52
Minifigures:'
Price:$12.99





Pieces: 37
Minifigures:'
Price:$9.99





Pieces: 55
Minifigures:'
Price:$12.99





Pieces: 66
Minifigures:'
Price:$15.99




Dark Side
Pieces: 41
Minifigures:'
Price:$12.99

Playsets
Pieces: 75
Minifigures:3
Price:$19.99