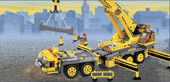 Custom in Progress!
This custom is not yet finished and is being modified by its creator, MLG Neo-Futurist, and may undergo critical changes while this message remains in place.
Brickipedia The Video Game
LEGO Theme:
Developer(s):

LEGO
MoCorp

Publisher(s):

LEGO INC.
MoCorp

Date Released:
Genre:

Action, Adventure

Rating:

E-10

Platforms:

XBOX 360
Wii U
3DS
PlayStation 4
PlayStation Vita
Xbox One
Windows PC
Mac
App Store
Google Play

Brickipedia The Video Game is a custom video game by MLG Neo-Futurist.
Plot
Coming soon...
Sets
Story Characters
Character
Weapons
Abilities
Image
MLG Neo-Futurist

Stud Launcher w/ bayonet
Hacking device

Hit targets
Interact with computers
Hack computers
Access bureaucrat rooms

MLG Neo-Futurist (Power Armor)

Stud Launcher w/ bayonet
Hacking device

Hit targets
Hack computers
Destroy gold objects
Destroy silver objects
Access bureaucrat rooms

MLG Neo-Futurist (Space Suit)

Hit targets
Interact with computers
Hack computers
Destroy gold objects
Destroy silver objects
Flight (Fuel cells required)
Access bureaucrat rooms
Breathe in space

MLG Neo-Futurist (Stealth Suit)

Hit targets
Laser beam (cut through gold objects, melt ice)
Bypass security cameras
Breathe in space (Only after switching from Space Suit)

MLG Neo-Futurist (ToaMatau2004 Buster)

Hit targets
Destroy silver objects
Laser beam (cut though gold objects, melt ice)
Break walls
Super strength
Hack computers
Hit MoCorp switches
Speed build

Hit targets
Super Sense
Interact with technologies
Breathe in space

Xsizter (Space suit)

Hit targets
Laser beam (cut through gold objects, melt ice)
Flight (fuel cells required)
Breathe in space

Xsizter (Stealth suit)

Hit targets
Laser beam (cut through gold objects, melt ice)
Bypass security cameras
Breathe in space

Speed Build
Interact with computers
Fly
Breathe in space

BennyTheBrick3 (Power Armor)

Speed build
Hit targets
Hack computers
Destroy blue objects
Break walls
Breathe in space

Fix broken objects
Super sense

LEGOFan999 (Hazard Suit)

Suck up loose red, yellow, and green LEGO pieces

Insert those LEGO pieces into canisters

Hazard protection

LEGOFan999 (Space Suit)

Hit targets
Fix broken objects
Long jumps (In space only)
Breathe in space

LEGOFan999 (Serpent Disguise)

Dig
Cut big trees
Open Serpentine locks

Mind control
Throw lightsaber into sockets
Laser beam (cut through gold objects, melt ice)
Access bureaucrat rooms
Bypass security cameras
Force (move items from far away)
Breathe in space

VesperalLight (Space Suit)

Hit targets
Flight (Fuel cells required)
Power space generators
Breathe in space

Destroy gold objects
Interact with computers

Hit targets
Interact with computers
Super sense

Acrobatics
Throw sword into sockets

Spill coffee (glitches enemy computers)
Hack computers
Interact with computers
Turn into Chase McCain

Spill coffee (glitches enemy computers)
Destroy white objects
Super sense
Speed build
Turn back into Edward Nigma

Hit targets
Glitch enemy computers
Hack computers

Dennis Parker (Jail Suit)

Hit targets
Glitch enemy computers
Destroy silver objects
Hit MoCorp switches
Hit cyber switches

Dennis Parker (Stealth Suit)

Bypass security cameras
Dig
Suck up blue objects

Super sense
Open Serpentine locks
Glitch enemy computers
Free Play Characters
Name
Weapons
Abilities
Image
Anonymous 139159596

Grapple
Hit targets
Fix broken objects
Interact with computers
Hack computers
Glitch enemy computers
Bypass security cameras
Open Serpentine locks

Artoo-Detoo

Hit targets
Hack computers
Breathe in space

Awesomesauce20345

Start LEGO fires
Glitch enemy computers
Break walls

Bart0106

Fix broken objects
Grapple
Acrobatics
Break walls

Brickwraith

Lightning (Hit targets)
Grapple
Super strength
Breathe in space

Brobusky

Lightning (Hit targets)
Acrobatics

BrownieBunny101

Super strength
Grapple
Reflect projectiles

DAPY

Enhanced walking speed
Reflect projectiles
Hit targets
Turn into microfig

Diego y diego 21

Bypass security cameras
Break walls
Speed build

EmmonicHedgefoxX-7

Acrobatics
Hack computers
Glitch enemy computers
Flight
Mind Control
Speed Build
Deflect projectiles
Force (Move objects far away)
Turn into EmmonicHedgefoxX-7 (tuxedo)

EmmonicHedgefoxX-7 (tuxedo)

Acrobatics
Hacking
Force
Switch Weapons
Speed Build
Master Build

Finnthestargeek

Hit targets
Suck up silver objects

Shoot those silver objects

Marvellover157

Hit targets
Destroy white objects
Shoot web into sockets

Mr. Flame101

Hit targets
Start LEGO fires
Melt ice
Turn into Mr.Flame Ninja

Mr. Flame101 (Ninja)

Hit targets
Break walls
Start LEGO Fires
Melt ice
Speed build
Bypass security cameras
Turn back into Mr.Flame101

Nashtron

Hit MoCorp switches
Interact with computers
Hack computers
Glitch enemy computers
Super sense
Mind control
Open Serpentine locks
Speed build
Hazard protection
Breathe in space

Rople

Mind control
Speed build
Pick up red, yellow, and green LEGO pieces

Insert those LEGO pieces into canisters

Spiner wu

Start LEGO fires
Melt gold objects
Melt ice

SpongebobAtnight

Throw spear into sockets
Open Serpentine locks
Put out LEGO fires

Thatstinkyguy

Dig
Break walls
Fix broken objects

Throwkirby

Hack computers
Inhale loose red, yellow, and green LEGO pieces

Insert those LEGO pieces into canisters

Inhale enemies
Flight
Breathe in space

Wikia Contributer

Wilkj2014

Mind control
Flight
Put out LEGO fires
Breathe in space
Gallery
Credits

This game has been created by: