Brock Lee
Theme:

Filthy Frank Show

Accessories:

Broccoli

Years:
Creator(s):

Brock Lee is a custom minifigure by MLG Neo-Futurist. He is a character from the Filthy Frank Show.
Description
Brock Lee wears a beanie and an undershirt. He is played by Samuel L. Jackson.
History
Brock Lee was originally one of Chin Chin's men. Chin Chin gave Brock Lee and an unnamed bodyguard to Filthy Frank to protect Frank in his journey to Neo-Pakistan. They eventually encountered Doctor S., but he refused to help Frank. Brock Lee armed with two broccoli, intimidated the him. However, Doctor S. threatened him with a cane, forcing Brock Lee to surrender. The doctor informed the three to never return to his office again.
Frank returned to his lab, were he was attacked by Evil Santa. Brock Lee fought and defeated him. Unfortunately, they failed to cure Dade and he died.
Brock Lee was later seen having a gang along with Pookie and E.T. However, E.T. tried to take over the gang. This resulted in Brock Lee beating E.T. A while later, E.T. rethought his life, later resulting in E.T.'s death.
Notes
His name is a pun on "Rock Lee", a character from Naruto character, and "Brock" a character from Pokemon. The combination "Brock Lee" is a pun on broccoli.
Appearances
This minifigure has been created by: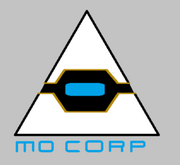 Ad blocker interference detected!
Wikia is a free-to-use site that makes money from advertising. We have a modified experience for viewers using ad blockers

Wikia is not accessible if you've made further modifications. Remove the custom ad blocker rule(s) and the page will load as expected.