Clone Gunnner Commander Jedi
Theme:
Variations:

Original
Modified version of Br1ck animat0r's

Accessories:

Green Bladed lightsaber

Creator(s):
This article is about the minifigure. For the theme, see Clone Gunner Commander Jedi (Theme).
"So I finally meet the famous evil wizard, You don't look as impressive as I thought you would"
―Upon meeting Mallock in Williams Funeral
Clone Gunnner Commander Jedi is a Clone Gunner Commander Jedi minifigure. He appears in seven sets: Clone Gunner Commander Jedi's Assault Tank, Clone Gunner Commander Jedi's Boredom, Clone Gunner Commander Jedi's Dalek Assault, Clone Gunner Commander Jedi Key Chain, Drone Battle Walker, Gunner's Destiny, Storm Gunner Commander Sith's Ambush and X2½ Olympics Lighting of the torch.
Background
Too much to be put here, click this link if you wish to read Clone Gunner Commander Jedi's full background.
Appearances
Designers Notes
The second variation is a modified version of Br1ck animat0r's.
This is completely my own idea and not an official Clone Trooper variant.
I'd prefer it if people didn't try to copy this Minifigure, as all copies have ended up being bad.
Gallery of Variants
Gallery
Video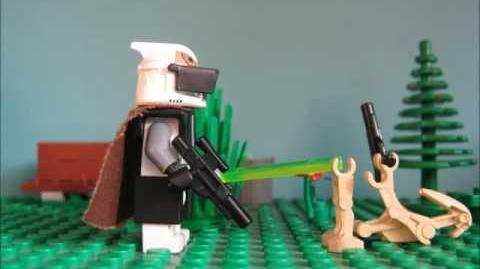 External links
Ad blocker interference detected!
Wikia is a free-to-use site that makes money from advertising. We have a modified experience for viewers using ad blockers

Wikia is not accessible if you've made further modifications. Remove the custom ad blocker rule(s) and the page will load as expected.