General Cryptor
[[File:
Theme:

Ninjago: Masters of Ninjitsu

Accessories:

katanas
gun

Years:
Creator(s):

Appearances

Ninjago: Masters of Ninjitsu

General Cryptor is a custom minifigure by MLG Neo-Futurist who appears in Ninjago: Masters of Ninjitsu. He is the secondary antagonist of the theme.
Description
Masters of Ninjitsu
History
Ninjago: Masters of Ninjitsu
Origin
General Cryptor was originally a pirate who was part of the Misfortune's Crew. He was their toughest pirate, but had lost his eye and arm in battle, replacing them with a wooden arm and eyepatch. He had attacked Garmadon and Wu once, but he was defeated and sent to the Underworld.
General Cryptor eventually became the general of the Skolkahn. Over the years, he was grew an obsession with technology, becoming a cyborg. As time passed, he would constantly evolve himself with the latest technologies.
Notes
This minifigure has been created by: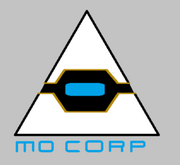 Ad blocker interference detected!
Wikia is a free-to-use site that makes money from advertising. We have a modified experience for viewers using ad blockers

Wikia is not accessible if you've made further modifications. Remove the custom ad blocker rule(s) and the page will load as expected.