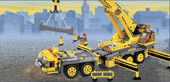 Custom in Progress!
This custom is not yet finished and is being modified by its creator, MLG Neo-Futurist, and may undergo critical changes while this message remains in place.
DC Comics SUPERHEROES
LEGO Theme:
Developer(s):

LEGO
MoCorp

Publisher(s):

LEGO INC.
MoCorp

Date Released:
Genre:

Action, Adventure

Mode(s):

Single player, simultaneous two player

Rating:

E-10

Platforms:

Xbox 360
Wii U
3DS
PlayStation 4
PlayStation Vita
Xbox One
Windows PC
Mac
App Store
Google Play

DC Comics SUPERHEROES is a custom video game by MLG Neo-Futurist. It is based on the DC Comics films Man of Steel, Batman V. Superman: Dawn of Justice, and Suicide Squad. It also has a DLC based on the Arkham video game franchise.
This custom will be updated as more movies are released in the DC Extended Universe. The game will have a DLC on The LEGO Batman Movie.
Official Description
This is a description taken from MoCorp. Do not modify it.
---
MOCORP GAMES AND THE LEGO GROUP ANNOUNCE LEGO®: DC COMICS SUPERHEROES
Play as iconic DC Comics superheroes including the Justice League and unlock new and classic movie characters from Batman V. Superman to The Dark Knight.
Play through the stories of the DC Extended Universe films. Relive moments from Man of Steel, Batman V. Superman, and Suicide Squad with a splash of classic LEGO humor.
Activate free roam as you save the world while collecting gold bricks, studs, playing mini games, and unlock additional characters.
Visit amazing locations from the DC Extended Universe from Smallvile to Gotham City.
Plot
Main Game
Jor-El had discovered that his home planet Krypton had become unstable. He tried to warn the officials, only to have General Zod appear and attempt to overthrow them. Jor-El took the Codex and put it into his son, Kal-El. He eventually sent him to planet Earth, but Zod killed Jor-El in the process. Zod's attempt to overthrow the Kryptonian officials failed, and he was sent to the Phantom Zone. Eventually, Krypton was destroyed.
Growing up, Kal-El (named "Clark Kent" by his adopted parents) noticed that he had strange abilities. Eventually, his father told him that he was found inside an alien craft. His father advised him that must conceal his alien powers because people do not like what they cannot understand. One day, Clark Kent discovered a alien ship, very identical to the one he came from. Inside, he found his real father, Jor-El in A.I form. Jor-El told him more about the history of Krypton. He told Kal-El that he has the ability to fly on earth due to the weak gravity. One day, General Zod arrived to earth. He hacked all technologies, informing the planet that they must bring over Kal-El. Kal-El handed himself over to the military. He also meet the reporter, Lois Lane who named him Superman. Kal-El and Lois Lane arrived to Zod's Black Zero Ship. General Zod told Kal-El that he has a plan to save the Kryptonian race. He will make earth have the same gravity as Krypton, kill the human race, and use the Codex to recreate the Kryptonians. However, Lois Lane and Kal-El escape the Black Zero ship. General Zod and his other members tried to attack earth, but Superman and Colonel Hardy fought back. Eventually, General Zod sent a device to Metropolis, trying to change earth's gravity. His plan failed, as Superman destroyed it. Superman and General Zod had a final battle. General Zod told him that his only purpose is to save Krypton, while Superman informs him that Krypton had its chance. During a fight in a museum, Zod tried to kill a group of people. Superman was forced to hit Zod in the head with a dinosaur bone, defeating him. General Zod was sent to jail afterward.
During the funeral of Thomas and Martha Wayne, their son Bruce Wayne ran off in the forest. He eventually fell into a pit, where he witnessed a tremendous amount of bats. However, the bats lifted Bruce out of the pit, showing him that they were on his side.
After many years, Bruce had become an adult. During the events of Superman's battle at Metropolis, Bruce Wayne was present there. He attempted to save many people at Wayne Tower. However, the tower was destroyed along with many of the others. He became devastated after seeing the city demolished before him.
At the Indian Ocean, a chunk of Krypton was discovered. Inside was a mysterious green rock. The rock was eventually shipped to Lex Luthor, who tries to experiment with it.
One day, Lois Lane visited a desert where she was attacked by terrorists. However, the FBI and Superman arrived. Superman rescued Lois while the FBI stopped. After this incident there has been lots of controversy on the Man of Steel.
In Gotham City, there had been a hostage crisis. The police arrived into the building, spotting a batarang. They talk with the hostages who tell them that a Bat vigilante rescued them and escaped. The police see the kidnapper, who had been chained up with a batarang scar on his chest. They continued looking for the Bat vigilante, until he suddenly appeared. The next moment, he was gone.
Batman arrived to the Batcave, where he investigated the mastermind behind the events. He found out he is affiliated with LexCorp and arrived at Lex Luthor's party. He meets Diana Prince who he befriended as well as Clark Kent, who he despised. Bruce Wayne stole a flash drive from LexCorp and arrived to the Batcave, where he plugged the flash drive into his bat-computer.
While the files were loading, Bruce fell asleep and had a nightmare. Batman is in a city which is located in the desert. He saw some henchmen at a truck and they signaled him to come in. Inside the truck, he found a crate of kryptonite. However, a few of the henchmen were spies and pointed guns at Batman. Batman took one of their guns and fought against the soldiers. More soldiers and Parademons arrived who eventually stopped Batman. He was then taken to a room where Superman unmasked him. However, Bruce Wayne suddenly returned back to the Batcave, where he saw a superhero who appeared to be connected to the Bat-computer. The superhero told him that Lois Lane is the key.
Bruce Wayne shortly woke up from his dream and saw that the files finished loading. He saw that Lex Luthor was planning on a shipment of kryptonite, an element powerful enough to take down Superman. He got into the Batmobile and chased the truck containing the kryptonite. However, he suddenly saw Superman. Superman broke open the Batmobile and told Batman that he should give up his career. Superman flew away, afterward.
Meanwhile, Lex Luthor has kidnapped Superman's mother and Lois Lane. Superman rescued Lois Lane, but encountered Lex. Lex told Superman that he can have his mother back if he defeats Batman. Superman was forced to agree and encountered Batman at abandoned tower, wearing an armored suit. At first, Superman tried explaining Lex Luthor's plan to him, but Batman ignored Superman and turned on a Kryptonite sprinkler. Superman destroyed it and attacked the Dark Knight. They eventually battled until Batman got on top of Superman and pulled out a kryptonite teddy bear. Superman started yelling, "Save Martha!" This made Batman realize that he had become no different than the man who killed his parents. He decided to spare Superman's life and they teamed up to save Martha Kent, Superman's mother.
After rescuing Martha Kent, Lex Luthor unleashes Doomsday, the beast he created using Zod's tissue. Batman and Superman fought against him, with the aid of Wonder Woman. Eventually, Superman took the kryptonite teddy bear and used it to defeat Doomsday, but killing himself in the process.
Spoiler warning: Plot or ending details follow.
After the death of Superman, the government decides to have a group of black ops in case if there are any other abnormal threats like Kryptonians. Founded by Amanda Waller and lead by Rick Flag, the "Suicide Squad" was created consisting of Rick, Harley Quinn, Deadshot, Killer Croc, El Diablo, Captain Boomerang, Enchantress, and Katana.
Spoilers end here.
Arkham DLC
After Batman defeated The Joker, Gotham City has become more peaceful than ever. However, The Scarecrow decides to cause terror on Halloween by releasing his new fear toxin. To make sure nothing gets in the way of his plan, the Scarecrow hires the Arkham Knight to defeat Batman once and for all.
Hub
The game includes a free roam world, which can be expanded as you progress in the game. In the free roam you may collect bricks, ride vehicles, save citizens, play mini-games, and defeat random characters which spawn in the world.
Metropolis
Metropolis is the first free section world the game starts with. It can be expanded as you play through the Man of Steel levels. Once reaching the "Battle at Metropolis" level, the city will have a ruined state. After starting the Batman V. Superman levels, it will adapt a modernist design. The LexCorp tower will also be available.
Smallville
Gotham City
Gotham City is unlocked after starting the first Batman level. It can be expanded as you progress to do more Batman levels. It can also be expanded in a few Suicide Squad levels.
Characters
Story Characters
Character
Weapons
Abilities
Image
Jor-El

Hit targets
Laser beam (Cut through gold bricks, melt ice)
Interact with Kryptonian panels

Lara Lor-Van

Hit targets
Laser beam (Cut through gold bricks, melt ice)
Interact with Kryptonian panels

Clark Kent

Heat Vision (Defeat enemies, Cut through gold LEGO bricks, Melt ice)
X-ray Vision
Preform flash builds
Overheat treadmills
Super strength
Break open cracked walls
Hazard protection

Sailor
Superman

Heat Vision (Cut through gold LEGO bricks, Melt ice)
Flight
X-Ray Vision
Preform flash builds
Overheat treadmills
Super strength
Break open cracked walls
Hazard protection

Superman (Dawn of Justice)

Heat Vision (Cut through gold LEGO bricks, Melt ice)
Flight
X-Ray Vision
Preform flash builds
Overheat treadmills
Super strength
Break open cracked walls
Hazard protection

Lois Lane

Interact with Kryptonian panels

Lois Lane (Dawn of Justice)

Interact with LexCorp panels

Colonel Hardy

Hit targets
Interact with technology panels

Bruce Wayne

Interact with technology panels
Super sense (Find hidden objects)

Batman

Hit targets
Glide
Grapple
Interact with technology panels

Batman (Armored)

Hit targets
Glide
Grapple
Interact with technology panels
Super sense (Find hidden objects)
Super strength
Break open cracked walls

Batman (Desert)

Hit targets
Acrobatics
Grapple
Destroy gold objects
Hit dream switches

Diana Prince

Interact with technology panels
Super sense (Find hidden objects)
Acrobatics

Wonder Woman

Flight
Grapple
Deflect lasers
Acrobatics
Hit targets

Harley Quinn

Acrobatics
Break open cracked walls
Hazard protection

Deadshot

Hit targets
Interact with technology panels
Acrobatics
Grapple

Killer Croc

Super strength
Throw rock masses
Hit targets
Break open cracked walls
Hazard protection
Swim

El Diablo

Laser beam (Cut through gold LEGO bricks, Melt ice)
Acrobatics

Captain Boomerang

Hit targets
Destroy silver objects

Enchantress
Katana

Rick Flag
Free Play Characters
Character
Weapons
Abilities
Image
Alfred Pennyworth

Hit targets
Interact with technology panels
Interact with LexCorp panels

Alfred (1966)

Deflect lasers
Put out fires with plate
Hit targets

Amanda Waller

Hit targets
Bypass security cameras
Acrobatics

Aquaman

Put out LEGO fires
Glide
Swim

Bane (The Dark Knight Rises)

Acrobatics
Super strength

Batgirl (1966)

Acrobatics
Hit targets
Grapple

Batman (Dark Knight Trilogy)

Hit targets
Glide
Grapple
Interact with technology panels
Super sense (Find hidden objects)

Batman (1966)

Batarang
Bat-Electric Gun

Throw bombs (Destroy silver LEGO bricks)
Glide
Magnifying Glass (X-Ray Vision, Super sense)
Grapple
Interact with electrical panels
Stealth (Bypass security cameras)
Hit targets

Batman (1989)

Grapple
Glide
Hit targets

Bruce Wayne (Young)

Grapple
Bypass security cameras
Access small hatches

Catwoman (1966)

Super sense (Find hidden objects)
Grapple
Hit targets
Acrobatics

Commissioner Gordon (Dark Knight Trilogy)

Hit targets
Super sense (Find hidden objects)

Cyborg

Laser eye (Cut through gold LEGO bricks, Melt ice)
Interact with technology panels
Grapple
Hit targets

Doomsday

Super strength
Create and throw rock masses
Break open cracked walls
Hazard protection

Faora

Flight
Heat Vision (Cut through gold LEGO bricks, Melt ice)
Preform flash builds
Overheat treadmills
Super strength
Break open cracked walls
Hazard protection
Interact with Kryptonian panels

The Flash

Enhanced walking speed
Preform flash builds
Overheat treadmills
Spinning attack
Acrobatics
Hit dream switches

General Zod

Flight
Heat Vision (Cut through gold LEGO bricks, Melt ice)
Preform flash builds
Overheat treadmills
Super strength
Break open cracked walls
Hazard protection
Interact with Kryptonian panels

Green Lantern (2011)

Flight
Perform lantern constructs
Lantern beam (Melt ice)
Grapple
Deflect laser beams
Hit targets

The Joker

Grapple
Hit targets
Hazard protection

The Joker (without shirt)

Interact with electrical panels
Grapple
Hazard protection

The Joker (The Dark Knight)

Grapple
Hit targets
Hazard protection

The Joker (Nurse)

Hit targets
Launch rockets (Destroy silver LEGO bricks)
Grapple
Hazard protection

The Joker (1966)

Interact with electrical panels
Hit targets
Hazard protection

Kelex

Interact with technology panels
Super sense (Find hidden objects)
Hit targets
Interact with Kryptonian panels

Martha Wayne
Lexcorp Henchman

Hit targets
Interact with technology panels
Interact with LexCorp panels

LexCorp Gunman

Launch rockets (destroy silver LEGO bricks)
Interact with technology panels
Interact with LexCorp panels

Lex Luthor

Hit targets
Interact with technology panels
Interact with LexCorp panels

Lucius Fox (Dark Knight Trilogy)

Hit targets
Launch rockets (Destroy silver LEGO bricks)
Interact with technology panels

Parademon

Super strength
Flight
Preform flash builds
Break open cracked walls
Hazard protection
Hit dream switches

The Penguin (1966)

Deploy explosive Penguin Robots (Destroy silver LEGO bricks)
Deflect lasers
Hit targets

Rachael (Dark Knight Trilogy)

Interact with technology panels

Police Officer
Ra's Al Ghul (Batman Begins)
The Riddler (1966)

Hit targets
Interact with technology panels
Super sense (Find hidden objects)

Robin (1966)

Acrobatics
Grapple
Hit targets

The Scarecrow (Batman Begins)
Selina Kyle (Dark Knight Rises)

Grapple
Acrobatics
Super sense (Find hidden objects)

Superman (Classic)

Heat Vision (Defeat enemies, Cut through gold LEGO bricks, Melt ice)
Flight
Ice breath
Freeze water
Put out LEGO fires
Freeze enemies
X-ray Vision
Preform flash builds
Overheat treadmills
Super strength
Break open cracked walls
Hazard protection

Superman (Dream)

Heat Vision (Defeat enemies, Cut through gold LEGO bricks, Melt ice)
Flight
X-ray Vision
Preform flash builds
Overheat treadmills
Super strength
Break open cracked walls
Hazard protection
Activate dream switches

Superman Soldier

Hit targets
Stealth (Bypass security cameras)
Hit dream switches

S.W.A.T. Member (Dark Knight Trilogy)
Thomas Wayne

Bypass security cameras
Interact with technology panels

Tor-An

Flight
Heat Vision (Cut through gold LEGO bricks, Melt ice)
Preform flash builds
Overheat treadmills
Super strength
Break open cracked walls
Hazard protection
Interact with Kryptonian panels

Two-Face (The Dark Knight)

Hit targets
Super sense (Find hidden objects)
Acrobatics

Zod Agent

Hit targets
Laser beam (Cut through gold objects, Melt ice)
Interact with Kryptonian panels
DLC Characters
Character
Weapons
Abilities
Image
Arkham Knight

Azrael (Arkham Knight)

Hit targets
Super strength
Start LEGO fires

Batman (Arkham Asylum)

Hit targets
Glide
Grapple
Break open cracked walls

Batman (Arkham City)

Hit targets
Glide
Grapple
Break open cracked walls

Batman (Arkham Knight)

Hit targets
Glide
Grapple
Break open cracked walls

Batman (Arkham Origins)

Hit targets
Glide
Grapple
Break open cracked walls
Interact with electrical panels

Catwoman (Arkham City)

Hit targets
Grapple
Acrobatics

Deathstroke (Arkham Origins)

Hit targets
Super sense
Throw staff into sockets
Interact with technology panels

Harley Quinn (Arkham Knight)

Baseball bat
Laughing gas

Henry Adams

Hit targets
Interact with technology panels
Hazard protection

The Joker (Arkham City)

Hit targets
Hazard protection

Killer Croc (Arkham Origins)

Super Strength
Break open cracked walls

Professor Pyg (Arkham Knight)

Red Hood (Arkham Knight)
Robin (Arkham City)

Bo Staff
Suriken
Explosive Gel

Hit targets
Glide
Grapple
Acrobatics
Break open cracked walls

The Scarecrow (Arkham Knight)

Hit targets
Hazard protection
Vehicles
Land Vehicles
| | |
| --- | --- |
| Classic TV Batmobile | |
| Bane's Tumbler | |
| The Batmobile | |
| The Batmobile (1989) | |
| The Batmobile (1944) | |
| The Batpod | |
| The Jokermobile | |
| The Tumbler | |
DLC Land Vehicles
| | |
| --- | --- |
| Armored Car | |
| Batmobile (Arkham Knight) | |
| Batmobile (Arkham Asylum) | |
Air Vehicles
| | |
| --- | --- |
| The Bat | |
| Batwing | |
| Dinosaur | |
| LexCorp Helicopter | |
| Wayne Enterprises Helicopter | |
DLC Air Vehicles
| | |
| --- | --- |
| Batwing (Arkham Origins) | |
Pre-Order Bonus
Levels
Level
Characters
Vehicles
Enemies
Locations
Bosses
Adventures of Jor-El
The Son of Krypton

Boat
Helipad
Kryptonian Scout Ship

Black Zero Invasion

Black Zero Dropship
Smallville
Metropolis

Metropolis Chaos
Terrorist Threat
LexCorp Infiltration
The Dark Nightmare

Superman Soldiers
Parademons

Kryptonite Interception
Batman Versus Superman

Or

Or

The Doomsday
DLC Levels
| Level | Characters | Vehicles | Enemies | Locations | Bosses |
| --- | --- | --- | --- | --- | --- |
| Arkham | | Batmobile (Arkham Knight) | | | |
Achievements
| | | |
| --- | --- | --- |
| | Super Dad | Complete 'Adventures of Jor-El' |
| | Man of Steel | Complete 'The Son of Krypton' |
| | Kypton Had It's Chance | Complete 'Black Zero Invasion' |
| | That's How It Starts | Complete 'Metropolis Chaos' |
| | | Complete 'LexCorp Infiltration |
| | | Complete 'The Dark Nightmare' |
| | Tell Me, Do You Disassemble? | Complete 'Kryptonite Interception' |
| | The Dark Knight Returns | Complete 'Batman Versus Superman' |
| | | Complete 'The Doomsday' |
| | False God! | Play as Batman in 'Batman Versus Superman' |
| | | Set both Free Play characters to Thomas and Martha Wayne |
| | Martha! | Set both Free Play characters to Martha Kent and Martha Wayne |
| | The Doctor is In! | Set both Free Play characters to The Joker (Nurse) and Two-Face (The Dark Knight) |
| | Where Are They!? | Set both Free Play characters to Batman (The Dark Knight Trilogy) and The Joker (The Dark Knight) |
| | | Turn on all Red Brick Extras at the same time |
Posters

This game has been created by: