Dade
Theme:

Filthy Frank Show

Accessories:

Chocolate Bar

Years:
Creator(s):

Dade is a custom minifigure by MLG Neo-Futurist. He is a character from the Filthy Frank Show.
Description
Dade dressed in underpants and is seen vomiting chocolate.
History
Dade is a chocolate man, an extremely rare species. He is only one of two chocolate men alive. He is a great friend of Filthy Frank and his companions. However, Dade became ill one day while hanging out with Safari Man, repeatedly vomiting chocolate. Filthy Frank asked the Shaman for help, but the Shaman confessed that curing Dade was beyond his powers. With Chin Chin's advice, Frank attempted find a cure in his adventure to Neo-Pakistan. However, Frank was unsuccessful and Dade died. This was the greatest tragedy on the Filthy Frank Show.
Appearances
This minifigure has been created by: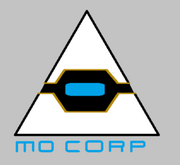 Ad blocker interference detected!
Wikia is a free-to-use site that makes money from advertising. We have a modified experience for viewers using ad blockers

Wikia is not accessible if you've made further modifications. Remove the custom ad blocker rule(s) and the page will load as expected.