Dolphin Boy
Theme:

Infinity Comics

Years:
Creator(s):
Dolphin Boy (Donald Brown) is a custom minifigure by MLG Neo-Futurist who will appear in Infinity Comics. He is the sidekick of Sharkman.
Description
Dolphin Boy is a minifigure with a shark head and small legs.
History
Origin
Dolphin Boy was a mutation created by Thomas Tank. He created him using the shark mutation he created, but using dolphin genes, instead. Thomas also created a human body for him, named Donald Brown. He then used Dolphin Boy as his sidekick when Thomas needs help as his superhero alter ego, Sharkman.
Powers
Breathe underwater - Due to being half-dolphin, Dophin Boy can breathe underwater.
Martial Arts - Dolphin Boy has been trained in Martial Arts as Donald Brown.
This minifigure has been created by: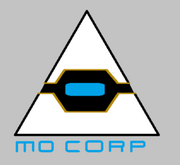 Ad blocker interference detected!
Wikia is a free-to-use site that makes money from advertising. We have a modified experience for viewers using ad blockers

Wikia is not accessible if you've made further modifications. Remove the custom ad blocker rule(s) and the page will load as expected.