Dr. Hugo Strange
Theme:

TBA

Years:

2015

Creator(s):

Doctor Hugo Strange is a Minifigure who will appear in an upcoming theme by GoldNinjaMX. He is an enemy of Batman.
Description
Dr. Hugo Strange has a flesh toned head with two expressions. In one, he bears a serious expression and wears grey glasses. In the other, he also wears grey glasses but has a grin on his face. He uses a beard piece in gray. Strange body is white with a coat printing and the Arkham logo printed on it. He has white arms and flesh hands. His feet are gray.
History
Doctor Hugo Strange appears as the second main enemy in Batman:Arkham City
Appearances
This minifigure has been created by: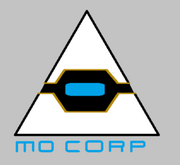 Ad blocker interference detected!
Wikia is a free-to-use site that makes money from advertising. We have a modified experience for viewers using ad blockers

Wikia is not accessible if you've made further modifications. Remove the custom ad blocker rule(s) and the page will load as expected.