Fake Frank
Theme:

Filthy Frank Show

Years:
Creator(s):

Fake Frank is a custom minifigure by MLG Neo-Futurist. He is a character from the Filthy Frank Show.
Description
Fake Frank looks like the original version of Filthy Frank but with blue shades and a hat. He is played by Joji Miller.
History
After the real Filthy Frank was banished to the Rice Fields by the Peace Lords, an impostor replaced Filthy Frank and became the star of the show. "Fake Frank" looks exactly like the original Filthy Frank, except he wears Spider-Man shades and a hat. However, Frank's friends later became aware that he was an impostor and rescued the real Filthy Frank. During a war against the Real Frank and Chin Chin Fake Frank was killed by the Roast Lord.
Appearances
This minifigure has been created by: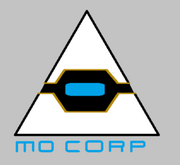 Ad blocker interference detected!
Wikia is a free-to-use site that makes money from advertising. We have a modified experience for viewers using ad blockers

Wikia is not accessible if you've made further modifications. Remove the custom ad blocker rule(s) and the page will load as expected.