Fredrick
Theme:

Ninjago: Masters of Ninjitsu

Accessories:

Clipboard

Years:
Creator(s):

Appearances

Ninjago: Masters of Ninjitsu
"Robotic framework 5.4 on level 93 is complete. Oh, and nice new coat; I love the blue!"
―Fredrick to Cyrus Borg

Fredrick (Morgan Freeman) is a custom minifigure by MLG Neo-Futurist who appears in Ninjago: Masters of Ninjitsu.
Description
Masters of Ninjitsu
History
Ninjago: Masters of Ninjitsu
Origin
Fredrick is the head engineer of Borg Industries.
Ninja
When the Ninja visited Cyrus Borg at Borg Tower, Fredrick interrupted their conversation and told Borg that the robotic framework 5.4 on level 93 is complete. He also complimented Borg on his blue coat. Cyrus Borg then introduced him to the Ninja. Fredrick shook hands with them and walked away.
Skolkahn
Before the Skolkahn's terrorist attack, Fredrick was seen in a floor, under construction. There were flashing red lights and a siren. He was seen arguing with an engineer, believed to have caused the malfunction. During the argument, the engineer yelled that he did not do anything, while Fredrick yelled he was instructed to do a different job and he is fired. However, their argument is interrupted after General Cryptor and the Skulkahn walk into the room. The Skolkahn then infect Borg Tower with the Garmadon Virus and held Fredrick and many other people hostage at the tower.
Notes
This minifigure has been created by: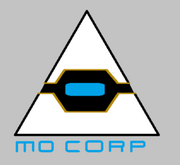 Ad blocker interference detected!
Wikia is a free-to-use site that makes money from advertising. We have a modified experience for viewers using ad blockers

Wikia is not accessible if you've made further modifications. Remove the custom ad blocker rule(s) and the page will load as expected.