Happy Girl
Theme:
Accessories:

Digital Teddy Bear

Years:

2015

Creator(s):

Happy Girls are characters who appears in Custom:LEGO Legacy (Video Game).
Description
Happy Girls have short legs in blue, a purple shirt with a pink guitar and music notes, a happy expression, Lifeguard's hair, and a digital teddy polar bear with "J" written on it in binary code, which stands for "Joker".
History
Happy Girls were created by Darz in the Digiverse, as an obstacle Joker's Funhouse. Although she may look friendly, her digital teddy bear can zap a powerful lightning.
She can be bought as a playable character for 4500 studs.
See also

This minifigure has been created by: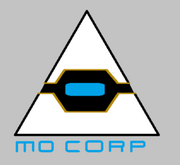 Ad blocker interference detected!
Wikia is a free-to-use site that makes money from advertising. We have a modified experience for viewers using ad blockers

Wikia is not accessible if you've made further modifications. Remove the custom ad blocker rule(s) and the page will load as expected.