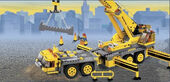 Custom in Progress!
This custom is not yet finished and is being modified by its creator, Hunterkiller1440, and may undergo critical changes while this message remains in place.
Hunterkiller1440
Theme:
Accessories:

Gun, blue lightsaber (formerly) , Jango Fett's helmet (formerly)

Creator(s):
My version
Hunterkiller1440 is the first minifigure in the Kool Killerz series. Hunterkiller1440 is the leader of the Kool Killerz. More info coming soon! (after a decide what he does or whatever.\
Mr. Brix's version
Hunterkiller is a hero in The Brickipedia Chronicles.
Ad blocker interference detected!
Wikia is a free-to-use site that makes money from advertising. We have a modified experience for viewers using ad blockers

Wikia is not accessible if you've made further modifications. Remove the custom ad blocker rule(s) and the page will load as expected.