Idubbbz
[[File:
Theme:

Filthy Frank Show

Accessories:

Katana

Years:
Creator(s):

Idubbbz is a custom minifigure by MLG Neo-Futurist. He is a character from the Filthy Frank Show.
Description
Series 1
Idubbbz is dressed in his weeabo attire. He wears a black and red robe.
Series 2
Idubbbz is dressed in his chef attire. He has some Hair Cake stained on his shirt and he is bald.
History
Idubbbz is a YouTuber with a channel called "IdubbbzTV". He sometimes joins Filthy Frank in his videos, usually along with Maxmoefoe, and occasionally HowToBasic and Anything4Views.
Appearances
This minifigure has been created by: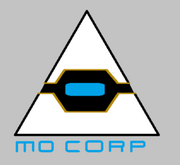 Ad blocker interference detected!
Wikia is a free-to-use site that makes money from advertising. We have a modified experience for viewers using ad blockers

Wikia is not accessible if you've made further modifications. Remove the custom ad blocker rule(s) and the page will load as expected.