Jay
Theme:

Ninjago: Masters of Ninjitsu

Accessories:

Nunchucks

Years:
Creator(s):

Appearances

Ninjago: Masters of Ninjitsu

Jay (Logan Lerman) is a custom minifigure by MLG Neo-Futurist who appears in Ninjago: Masters of Ninjitsu and Ninjago: The Serpentine.
Description
Trainee
Masters of Ninjitzu
History
Ninjago: Masters of Ninjitsu
Origin
Ninja Team
After meeting the mysterious old man, Sensei Wu, Jay was taken to Wu's monastery trained to become a Ninja. Jay trained alongside Wu's other student, Cole, and later Zane. According to the three, they had encountered Lloyd, the green ninja, once.
Sometime, Cole, Jay, and Zane attacked an intruder at Wu's monastery. However, he appeared to have great skills, defeating Zane and Jay. While Cole was fighting the intruder, Zane and Jay recovered and cornered him. However, everyone froze after Sensei Wu then shouted, "Enough!" Wu then told the Ninja that they have a new member on their team, Kai.
This minifigure has been created by: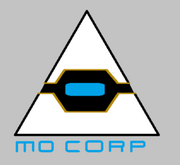 Ad blocker interference detected!
Wikia is a free-to-use site that makes money from advertising. We have a modified experience for viewers using ad blockers

Wikia is not accessible if you've made further modifications. Remove the custom ad blocker rule(s) and the page will load as expected.