Joji Miller
Theme:

Filthy Frank Show

Years:
Creator(s):

Joji Miller is a custom minifigure by MLG Neo-Futurist.
Description
Joji is dressed in a black t-shirt and jeans.
History
George "Joji" Miller is the creator of The Filthy Frank Show. He plays as multiple characters, including the star of the show Filthy Frank. Outside the Filthy Frank Show, Joji is a college student and a music producer.
This minifigure has been created by: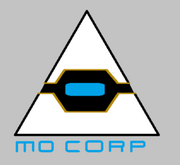 Ad blocker interference detected!
Wikia is a free-to-use site that makes money from advertising. We have a modified experience for viewers using ad blockers

Wikia is not accessible if you've made further modifications. Remove the custom ad blocker rule(s) and the page will load as expected.