Jokerz
[[File:
Theme:
Accessories:

Gun

Years:

2015

Creator(s):

Jokerz are enemies that appear in Custom:LEGO Legacy (Video Game).
Appearance
Male (Without Armor)
The male joker gangster has black hair and a face with Joker-style makeup. He has body with a red t-shirt showing a red and white batarang with eyes, creating the face of the joker on the shirt. He wears armored pants.
Female
The female joker gangster has the Lifeguard's hair in green. She has a face with Joker-style makeup, a body with a purple midriff, a blue shirt, and white legs.
History
Batman:Beyond
Jokerz are gang members who roamed Gotham City in the 2040's, inspired by The Joker. They copied his maniacal schemes and crazy appearance.
Jokerz are enemies in the game. The armored joker can be bought for 7000 studs, the unarmored for 3000 studs, the female for 5000 studs, and the officer for 9000 studs
This minifigure has been created by: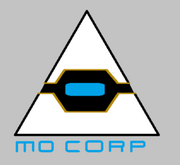 Ad blocker interference detected!
Wikia is a free-to-use site that makes money from advertising. We have a modified experience for viewers using ad blockers

Wikia is not accessible if you've made further modifications. Remove the custom ad blocker rule(s) and the page will load as expected.