Customs Article


This article describes a custom creation, custom theme, or other fan material, made by a Brickipedia contributor. It has never been, is not, and will not be officially released.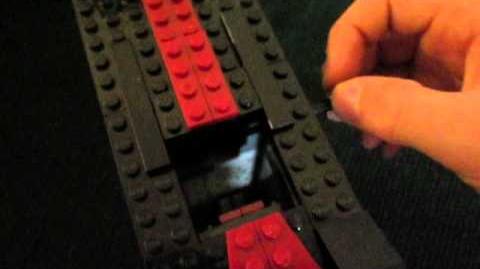 Kodann's Throne Room is a custom set made by Jeyo in July, 2012. It is of the ruler Kodann in his throne room.
Description
Edit
The set has two levels. One is the throne room and the other, below that, is a prison cell. On the throne room level, there is a carefully concealed trapdoor that leads straight down. Pulling out a little piece on the side of the set opens the trapdoor, sending the minifigure to the cell below.
The throne room is black and red, similar to Vladek's choice of colors. The prison cell is light grey, dark grey and black. It has a removable section in the wall to take out the minifigure once he has fallen in.
Minifigures Included
Edit
Previous Designs
Edit