Customs Article


This article describes a custom creation, custom theme, or other fan material, made by a Brickipedia contributor. It has never been, is not, and will not be officially released.
LEGO Adventurers 2014 (Johny Thunder's Adventurers)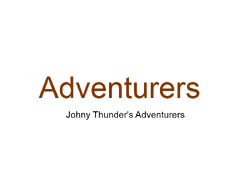 LEGO Adventurers 2014 is a Theme about 3 Explorers who are exploring places around the world.
Characters:
Edit
Wave 1: