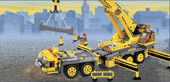 Custom in Progress!
This custom is not yet finished and is being modified by its creator, Trailblazer101, and may undergo critical changes while this message remains in place.

LEGO Amalgam Comics
LEGO Theme:
Date Released:

November, 11th 2018
LEGO Amalgam Comics is a custom video game created by Trailblazer101.
Plot
When the DC Universe and the Marvel Universe were collided into one universe, all of the characters were merged together. Now the Judgment League Avengers have to face off against the most dangerous DC/Marvel crossover villains in order to save the corrupted universe.
Characters
Name
Weapons
Abilities
Amalgam
Dark Claw

Super sense
Use claw switches
Glide
Grapple
Follow tracks
Dig
Stealth

Dark Claw (No Cowl)

Super sense
Use claw switches
Glide
Grapple
Follow tracks
Dig

Sparrow

Double jump
Acrobatics
Use twirl pole switches
Destroy gold LEGO
Cut gold LEGO
Melt ice
Walk through lego fires

DC's Robin + Marvel's Jubilee

Iron Lantern

Flight
Super sense
Repair
Destroy gold LEGO
Cut gold LEGO
Destroy silver LEGO
Perform lantern constructs
Use technology panels

Super-Soldier

Destroy cracked LEGO plates
Lift heavy objects
Deflect lasers and bullets
Overheat treadmills
Perform flash builds

Angelhawk

Flight
Shoot steel feathers
Hit targets

Bruce Wayne

Shoot targets
Stealth
Use S.H.I.E.L.D. access panels
Trivia
This video game is based off of the Amalgam Comics.