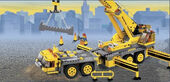 Custom in Progress!
This custom is not yet finished and is being modified by its creator, VesperalLight, and may undergo critical changes while this message remains in place.

LEGO Dimensions: Christmas Chaos
LEGO Theme:

Video Games

Date Released:

December, 1st 2016
Story
When the Grinch finds Vortech's Staff, he travels across dimensions ruining Christmas for everyone. It's up to Batman, Wyldstyle and Gandalf to stop the Grinch and save Christmas!
Franchises
New
A Christmas Carol
The Polar Express
How The Grinch Stole Christmas
Home Alone
The Nightmare Before Christmas
New Mechanics
There is only one wave for this.
There is no Starter Pack, it's just an update to the game.
Expansion Packs
Wave 1 = December 1st, 2016
Wave 1
The Polar Express Conductor Fun Pack (The Conductor + The Polar Express)
Santa Fun Pack (Santa + Santa's Sleigh)
A Christmas Carol Scrooge Fun Pack (Scrooge + Carriage)
Home Alone Kevin Fun Pack (Kevin + Kevin's Sled)
The Nightmare Before Christmas Jack Fun Pack (Jack Skellington + Skeleton Sleigh)
Adventure Worlds
A Christmas Carol
The Polar Express
How The Grinch Stole Christmas
Home Alone
The Nightmare before Christmas
Christmas Town
Halloween Town
Plot
To be continued...
Levels
Level
Enemies
Locations
Character in Peril
Bosses
Saving Santa

Christmas Town
Halloween Town

Next stop.. The North Pole!

The Polar Express
The North Pole

Home Alone
Past, Present and Future

Victorian London

The Past
The Present
The Future

The Spirit of Christmas Future

The Grinch Who Stole LEGO

Snowmen
Vampires
Spirits
Skeletons
Characters
Introduced
Name
Weapons
Abilities
Image
The Conductor
Santa

Hit targets (throw mince pies)
Access Chimneys

Scrooge
Kevin

Fix broken objects
Build traps

Jack Skellington

Illumination
Call Zero

Access Small Tunnels
Access Small Hatches

Transform into the Pumpkin King

The Pumpkin King

Compatible

Character
Weapons
Abilities
Image
Batman

Grapple
Stealth
Boomerang

Gandalf

Levitate objects
Magic
Illumunation
Magical Shield

Wyldstyle

Master Build
Acrobatics
Relic Detector

Aquaman

Underwater Swimming
Growth Ability

Good Cop/Bad Cop

Laser (Cut through gold LEGO bricks)
Target
Relic Detector

Bane

Turn into Bane (Venom-Powered)

Bane (Venom-Powered)

Turn back into a Minifig
Super Strength
Create and throw rock masses

Bart Simpson
Benny

Master Build
Hacking
Technology
Target
Break Glass

Chell
Cole

Spinjitzu
Super strength
Stealth
Acrobatics
Deflection

Cragger

Super strength
Underwater Swimming
Chi

Cyberman

Mind Control
Hacking
Drone (Summon Cybermat)
Silver LEGO Blowup
Underwater Swimming
X-Ray Vision
Technology

Cyborg

Laser (Cut through gold LEGO bricks)
Underwater Swimming
Target
Turn into Cyborg (Giant Suit)

Cyborg (Giant Suit)

Super strength
Laser (Cut through gold LEGO bricks)
Super Strength
Hazard Protection
Target

Doc Brown

Technology
Hacking
Repair broken objects
Drone

The Doctor (Twelfth Doctor)

Doctor Regeneration
Hacking
Technology
Repair broken objects

Emmet

Drill
Repair broken objects
Master Build

Eris

Super strength
Flight
Chi
Target

Gimli

Super strength
Mini Access

Gollum

Underwater Swimming
Mini Access
Boomerang
Acrobatics

Harley Quinn

Acrobatics
Super Strength

Homer Simpson

Sonar Smash
Growth ability
Super Strength

Jay

Spinjitzu
Electricity
Repair broken objects
Acrobatics
Stealth
Deflection

The Joker

Hazard Protection
Target
Grapple
Electricity

Kai

Spinjitzu
Stealth
Acrobatics
Shoot fire (Cut through gold LEGO bricks)
Deflection

ACU Trooper
Gamer
Krusty the Clown

Growth Ability
Hazard Cleaner

Laval

Super strength
Chi
Acrobatics
Deflection

Legolas

Target
Pole Vault
Acrobatics

Lloyd
Marty McFly
Nya

Stealth
Acrobatics
Spinjitzu
Deflection

Owen Grady

Stealth
Tracking
Target
Can cut through LEGO vines

Peter Venkman
Scooby-Doo

Digging
Underwater Swimming
Tracking
Stealth

Sensei Wu
Shaggy

Illumination
Tracking
Stealth

Slimer

Mini Access
Hazard Cleaner
Boomerang
Underwater Swimming
Flight
Illumination
Sonar Smash

Stay Puft

Super Strength
Big Transform
Hazard Protection

Superman

Heat Vision (Cut through gold LEGO bricks)
Flight
Ice Breath

Freeze Enemies
Put out LEGO Fires

Super strength

Unikitty

Rage Meter (Turn into Rage Kitty)
Rainbow LEGO Object Blowups
Master Build

Wicked Witch

Flight
Silver LEGO Blowup
Illumination
Mind Control
Magic
Magical Shield

Wonder Woman

Flight
Grapple
Underwater Swimming
Invincibility
Boomerang
Mind Control
Deflection

Zane

Spinjitzu
Underwater Swimming
Boomerang
Stealth

Vehicles/Gadgets

| Name | Abilities | Owner |
| --- | --- | --- |
| The Polar Express | | |
| TBC | | |
| TBC | | |
| Santa's Sleigh | | |
| TBC | | |
| TBC | | |
| Kevin's Sled | | |
| TBC | | |
| TBC | | |
| Carriage | | |
| TBC | | |
| TBC | | |
| Skeleton Sleigh | | |
| TBC | | |
| TBC | | |

Achievements

| Achievement Name | How to Unlock |
| --- | --- |
| This is Halloween! | Complete Saving Santa |
| Anything can happen on the Polar Express! | Complete Next stop... The North Pole! |
| TBC Home Alone level achievement | Complete Home Alone |
| God bless us everyone! | Complete Past, Present and Future |
| TBC The Grinch level achievement | Complete The Grinch Who Stole LEGO |

Rating

What would you rate this custom video game?

 
Ad blocker interference detected!
Wikia is a free-to-use site that makes money from advertising. We have a modified experience for viewers using ad blockers

Wikia is not accessible if you've made further modifications. Remove the custom ad blocker rule(s) and the page will load as expected.