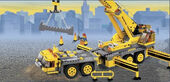 Custom in Progress!
This custom is not yet finished and is being modified by its creator, .Smashing.Star.Gamer., and may undergo critical changes while this message remains in place.
LEGO Dimensions 2: Multiverse In Danger
[[File:

|250px]]
LEGO Theme:
Creator(s):

.Smashing.Star.Gamer.

Genre:

Action, Adventure

Mode(s):

Single Player, Multiplayer Co-Op, Multiplayer Duel

Platform(s):

Nintendo Switch, Playstation 4, Xbon One, Steam, Playstation 3, Xbox 360
LEGO Dimensions 2: Multiverse In Danger is a custom made by .Smashing.Star.Gamer. and is the sequel to LEGO Dimensions.
STORY
Lord Vortech is back and angrier than ever and wants to destroy Batman, Wyldstyle and Gandalf. With Dimensions both new and old our heroes have a lot in their curved, plastic hands.
Playable Characters
Character
Weapons
Abilities
Image
Abby Yates

Intelligence
Ghost Trap
Suspend Ghost
Ghost Puzzles
Laser (Cut through gold LEGO bricks)
Hazard Protection
Charge Transfer
P.K.E. Meter
Character Changing (Changes into Erin Gilert, Jillian Holtzmann, and Patty Tolan)

ACU Trooper
Aladdin
Alex
Amethyst

Super Strength
Cracked LEGO Break

Ant-Man

Shrink
Mini Access
Stealth
Grow

Atlas
Aquaman

Dive
Hazard Cleaner
Atlantis Elemental
Growth
Water Spray

Axl
B.A. Baracus

Target
Fix-it
Silver LEGO Blowup
Super Strength
Super Strength Handles
A-Team Master Build
Laser Deflector
Character Changing (Changes to Hannibal, Face and Captain Murdock)

Bad Cop

Laser
Target
Relic Detection

Bane

Hazard Protection
Turn into Bane (Venom-Powered)

Bart Simpson
Batman

Grapple
Boomerang
Stealth
Rope Swings
Detective Mode

Batgirl

Boomerang
Glide
Stealth
Grapple
Rope Swings
Detective Mode
High Security Access

Beast Boy

Super strength (Gorilla)
Flight (bird)
Dive (Dolphin)
Dig(dog)
Vent access (mouse)
Small gate access (mouse)

Bender

X-Ray Ability
Glass Shatter
Melt Gold LEGO

Benny

Master Build
Hacking
Technology
Target
Sonar Smash
Glide

Benson
Betelgeuse

Magic
Mind Control
Slurp Access

Black Panther

Athleticism
Dig
Detective Mode
Hack
Can Destroy Cracked LEGO

Black Widow

Athleticism
Electricity
Athleticism
Hacking
Technology Ability

Blossom

Flight
LEGO Constructs
Ice breath

Bob

Athletism
Hacking
Technology Ability
Master Build
Stealth
Dive

Boba Fett

Flight
Targeting
Silver LEGO Blow Up

Bubbles

Flight
LEGO Constructs
Sonar Cry

Buttercup

Flight
LEGO Constructs
Laser Vision

Buzz Lightyear
Captain America

Laser Deflector
Athleticism

Catwoman
Chase McCain

Grapple
Acrobat (Acrobatics)
Tracking
Uniform Changing

Flight (Astronaut)
Silver LEGO Blowup (Miner)
Water Spray (Fireman)
Drill (Construction Worker)
Lord Of The Rings
The LEGO Movie
Back To The Future
The Simpsons
Portal 2
Doctor Who
Jurassic World
Scooby-Doo!
Ninjago
Legends Of Chima
Ghostbusters (1984)
Midway Arcade
Wizard Of Oz
Ghostbusters (2016)
Mission Impossible
Harry Potter
Adventure Time
SONIC THE HEDGEHOG
Fantastic Beasts And Where To Find Them
Gremlins
E.T.
The LEGO Batman Movie
Knight Rider
LEGO City Undercover
The Goonies
Teen Titans GO
Powerpuff Girls
Marvel Comics
Star Wars
Indian Jones
LEGO Classic
Nexo Knights
Spongebob Squarepants
Teenage Mutant Ninja Turtles
Mega Man
Crash Bandicoot
Crash Bandicoot
Coco Bandicoot
Neo Cortex
Yooka-Laylee
Toy Story
Pirates Of The Carribean
Regular Show
Steven Universe
Steven
Pearl
Garnet
Peridot
LEGO Island
Galidor
Disney Classic
Minecraft
Futurama
OK K.O.
Shrek
Shrek
Donkey
Puss In Boots
Willy Wonka
Ad blocker interference detected!
Wikia is a free-to-use site that makes money from advertising. We have a modified experience for viewers using ad blockers

Wikia is not accessible if you've made further modifications. Remove the custom ad blocker rule(s) and the page will load as expected.