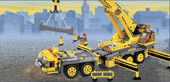 Custom in Progress!
This custom is not yet finished and is being modified by its creator, SpiVenger, and may undergo critical changes while this message remains in place.
LEGO Dimensions wave X
LEGO Theme:
Developer(s):
Publisher(s):

Warner Bros. Interactive Entertainment

Genre:

Action-Adventure, Open world

Rating:

E10+

Platforms:

XBOX ONE
Playstation 4
Nintendo DS
Nintendo 3DS
An unspecified wave for Lego Dimensions.
World Hubs
Lego Island
Sunnydale
Rock Raiders
Alpha Team
Playable Characters
Buffy
Johnny Thunder
Pepper Roni
Brickster
Bionicle
Iron Man
Spider-Man
Wolverine
Name
Weapons
Abilities
Image
Darth Vader

Telekinesis
Mind control
Summon reinforcements (Stormtroopers)
Boomerang (Throw Lightsaber)
Cut through gold LEGO bricks with Lightsaber?
Deflect lasers
Super Jump (Force Jump)?
Relic Detector (Sense Force disturbances)?
Hazard Protection

Terminator
Michelangelo

Acrobatics
Stealth (trenchcoat and fedora)

Leonardo

Acrobatics
Vine cut
Stealth (trenchcoat and fedora)

Donatello

Acrobatics
Boomerang (Throw Staff)
Hack into computer terminals
Fix-It (Repair Broken Objects)
Stealth (trenchcoat and fedora)

Raphael

Acrobatics
Stealth (trenchcoat and fedora)

James Bond

Grapple
Dive (Underwater Swimming)
Wristwatch laser (Cut through gold LEGO bricks)
Throw exploding pens (Destroy silver LEGO bricks)
Relic Detector

RoboCop

Super strength
Invulnerable
Hit targets
Missile/Bombs?
Flamethrower
Technology
Abilities:
Flight
Hit targets
Summon reinforcements (???)
Mind control
Invisibility (Bypass security cameras)
Drone
Launch rockets (Destroy silver LEGO bricks)
Super Strength

Strength Handles
Break open cracked walls

Hazard protection
Pass through LEGO grates
Laser beam (Cut through gold LEGO bricks, Melt ice)
Illumunation
Super strength
Break open cracked walls
Hazard protection
Regenerate hearts
Shoot ice

Freeze water
Put out LEGO fires
Freeze enemies

Sonar Smash (Break glass)
Super sense (Find hidden objects)
Vehicles/Gadgets
| Vehicle | Abilities | Image |
| --- | --- | --- |
| Bond's spy car | | |
| Little Nellie | | |
| Wet Nellie | | |
| Turtle Van | | |
| Turtle Blimp | | |
| ED-209 | | |
| Flightpack | | |