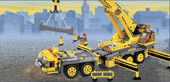 Custom in Progress!
This custom is not yet finished and is being modified by its creator, LegoCreep, and may undergo critical changes while this message remains in place.
LEGO Doctor Who: The Videogame
LEGO Theme:
Developer(s):
Publisher(s):

Warner Bros. Interactive Entertainment

Date Released:

December 25th, 2016

Genre:

Adventure, Science Fiction, Free Roam

Mode(s):

Single Player, Two Player

Rating:

RP

Platforms:

Playstation 4, PlayStation 3, Xbox One, Xbox 360, Wii U,
Game Summary
The plot of this game is currently unknown.
Characters
Character
Weapons/Tools
Abilities
Image

The First Doctor

Sonic Screwdriver
Walking Stick

Sonic Screwdriver
TARDIS Access
Regeneration
Hacking
Fix-it
Sonar Smash

The Second Doctor

Sonic Screwdriver
Recorder

Sonic Screwdriver
TARDIS Access
Regeneration
Hacking
Fix-it
Sonar Smash