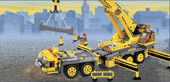 Custom in Progress!
This custom is not yet finished and is being modified by its creator, Thatstinkyguy, and may undergo critical changes while this message remains in place.
LEGO Ghostbusters: The Video Game
Developer(s):
Publisher(s):

Warner Bros. Interactive Entertainment

Date Released:

Never

Genre:

Action

Mode(s):

Single Player, two player simultaneous

Rating:

RP

Platforms:

Playstation 4, PlayStation 3, Xbox One, Xbox 360, Wii U, Nintendo 3DS, Windows PC
LEGO Ghostbusters: The Video Game is the first LEGO-based Ghostbusters video game.
Game Summary
Ghost have taken over New York City! Play as all four Ghostbusters and other characters from the franchise to stop them.
Voices
Characters
Character
Weapons
Abilities
Cost
Image
Dr. Peter Venkman

Proton Pack
Ghost Trap
P.K.E Meter
Walkie-Talkie

Interact with Ghostbusters Pannels
Stun ghosts with the Proton Pack
Trap ghosts with the Ghost Trap
Search for ghosts with P.K.E Meter
Communicate with other Ghostbusters with the Walkie-Talkie

Unlocked in "A Strange Guest" for free

Dr. Peter Venkman (Suit)

Proton Pack
Ghost Trap
P.K.E Meter
Walkie-Talkie

Interact with Ghostbusters Pannels
Stun ghosts with the Proton Pack
Trap ghosts with the Ghost Trap
Search for ghosts with P.K.E Meter
Communicate with other Ghostbusters with the Walkie-Talkie

Unlocked in "Prologue" for free

Dr. Peter Venkman (Slimed)

Proton Pack
Ghost Trap
P.K.E Meter
Walkie-Talkie

Interact with Ghostbusters Pannels
Stun ghosts with the Proton Pack
Trap ghosts with the Ghost Trap
Search for ghosts with P.K.E Meter
Communicate with other Ghostbusters with the Walkie-Talkie

Unlocked in "A Strange Guest" for 10,000 studs

Dr. Peter Venkman (GB2)

Slime Blower
Ghost Trap
P.K.E Meter
Walkie-Talkie

Interact with Ghostbusters Pannels
Stun ghosts with the Slime Blower
Trap ghosts with the Ghost Trap
Search for ghosts with P.K.E Meter
Communicate with other Ghostbusters with the Walkie-Talkie

Unlocked in "The Boys Are Back In Town"

Dr. Raymond "Ray" Stantz

Proton Pack
Ghost Trap
P.K.E Meter
Ecto Goggles
Walkie-Talkie

Interact with Ghostbusters Pannels
Stun ghosts with Proton Pack
Trap ghosts with Ghost Trap
Search for ghosts with P.K.E Meter
X-Ray Vision with Ecto Goggles
Communicate with other Ghostbusters with the Walkie-Talkie

Unlocked in "A Strange Guest" for free

Dr. Raymond "Ray" Stantz (GB2)

Slime Blower
Ghost Trap
P.K.E Meter
Ecto Goggles
Walkie-Talkie

Interact with Ghostbusters Pannels
Stun ghosts with the Slime Blower
Trap ghosts with the Ghost Trap
Search for ghosts with P.K.E Meter
X-Ray Vision with Ecto Goggles
Communicate with other Ghostbusters with the Walkie-Talkie

Unlocked in "The Boys Are Back In Town" for free

Dr. Egon Spengler

Proton Pack
Ghost Trap
P.K.E Meter
Walkie-Talkie

Interact with Ghostbusters Pannels
Stun ghosts with Proton Pack
Trap ghosts with Ghost Trap
Search for ghosts with P.K.E Meter
Communicate with other Ghostbusters with the Walkie-Talkie

Unlocked in "A Strange Guest" for free

Dr. Egon Spengler (GB2)

Slime Blower
Ghost Trap
P.K.E Meter
Walkie-Talkie

Interact with Ghostbusters Pannels
Stun ghosts with the Slime Blower
Trap ghosts with the Ghost Trap
Search for ghosts with P.K.E Meter
Communicate with other Ghostbusters with the Walkie-Talkie

Unlocked in "The Boys Are Back In Town" for free

Winston Zeddemore

Proton Pack
Ghost Trap
P.K.E Meter
Walkie-Talkie

Interact with Ghostbusters Pannels
Stun ghosts with Proton Pack
Trap ghosts with Ghost Trap
Search for ghosts with P.K.E Meter
Communicate with other Ghostbusters with the Walkie-Talkie

Unlocked in "A Strange Guest" for free

Winston Zeddemore (GB2)

Slime Blower
Ghost Trap
P.K.E Meter
Walkie-Talkie

Interact with Ghostbusters Pannels
Stun ghosts with the Slime Blower
Trap ghosts with the Ghost Trap
Search for ghosts with P.K.E Meter
Communicate with other Ghostbusters with the Walkie-Talkie

Unlocked in "The Boys Are Back In Town" for free

Dana Barrett

Unlocked in "Dana's Apartment" for free

Dana Barrett (Possessed)

Unlocked in "Dana's Apartment" for 10,000 studs

Dana Barrett (Untidy)

Unlocked in "Dana's Apartment" for free

Louis Tully

Louis Tully (Possessed)

Louis Tully (Ghostbuster)

Proton Pack
Ghost Trap
P.K.E Meter
Walkie-Talkie

Interact with Ghostbusters Pannels
Stun ghosts with the Proton Pack
Trap ghosts with the Ghost Trap
Search for ghosts with P.K.E Meter
Communicate with other Ghostbusters with the Walkie-Talkie

Janine Melnitz

Interact with Ghostbusters Pannels
Basic Punches
Agility

Janine Melnitz (GB2)

Interact with Ghostbusters Pannels
Basic Punches
Agility

Walter Peck

Interact with EPA Pannels

Gozer

Name
Playable
Locations
Enemies
Boss/es
Prologue

New York City

The New York City Public Library

A Strange Guest

New York City

Dana's Apartment
Mr. Stay Puft Destroys New York

Ghostbusters Levels

| Name | Playable | Locations | Enemies | Boss/es |
| --- | --- | --- | --- | --- |
| The Boys Are Back In Town | | | | |