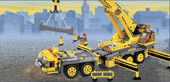 Custom in Progress!
This custom is not yet finished and is being modified by its creator, Thatstinkyguy, and may undergo critical changes while this message remains in place.
LEGO Hogan's Heroes: The Video Game
Developer(s):
Publisher(s):

Warner Bros. Interactive Entertainment

Date Released:

Never

Genre:

Action, Comedy, Free Roam

Mode(s):

Single Player, two player simultaneous

Rating:

RP

Platforms:

Playstation 4, PlayStation 3, Xbox One, Xbox 360, Wii U, Nintendo 3DS, Windows PC
LEGO Hogan's Heroes: The Video Game is a Hogan's Heroes based LEGO video game
What is Hogan's Heroes?
Hogan's Heroes is an American television sitcom set in a German prisoner of war (POW) camp during World War II. It ran for 168 episodes from September 17, 1965, to April 4, 1971, on the CBS network. Bob Crane starred as Colonel Robert E. Hogan, coordinating an international crew of Allied prisoners running a Special Operations group from the camp. Werner Klemperer played Colonel Wilhelm Klink, the incompetent commandant of the camp, and John Banner was the inept sergeant-of-the-guard, Hans Schultz.
Game Summary
Play through levels from seasons 1-6 with Colonel Hogan, Corporal LeBeau, Corporal Newkirk, Sergeant Carter, and Sergeant Kinchloe. You can even play as Colonel Klink, Sergeant Schultz, General Burkhalter, and many others. Earn Red Bricks, Gold Bricks, and become a True Soldier.
Characters
Character
Weapons
Abilities
Image
Colonel Hogan

Pistol
Rocks (While Outside of the Barracks)

Hit Targets
Interact with Ally Pannels
Disguise with various outfits

Corporal LeBeau

Pistol
Rocks (While Outside of the Barracks)
Frying Pan

Hit Targets
Interact with Ally Pannels
Disguise with various outfits

Corporal Newkirk

Pistol
Rocks (While Outside of the Barracks)

Hit Targets
Interact with Ally Pannels
Disguise with various outfits

Sergeant Carter

Explosives
Rocks (While Outside of the Barracks)

Hit Targets (While Outside of the Barracks)
Destroy Silver LEGO objects
Interact with Ally Pannels
Disguise with various outfits

Sergeant Kinchloe

Pistol
Rocks (While Outside of the Barracks)

Hit Targets
Interact with Ally Pannels
Disguise with various outfits

Colonel Klink

Hit Targets
Interact with Nazi Pannels

Sergeant Schultz

Hit Targets
Interact with Nazi Pannels

General Burkhalter

Hit Targets
Interact with Nazi Pannels