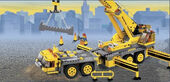 Custom in Progress!
This custom is not yet finished and is being modified by its creator, Trailblazer101, and may undergo critical changes while this message remains in place.
LEGO Island Revisited
LEGO Theme:
Developer(s):
Publisher(s):
Date Released:
Genre:

Action-Adventure

Mode(s):

Single Player
Multiplayer

Rating:

E10+

Platforms:

Xbox 360
Xbox One
Xbox One S
Xbox One X
PlayStation 3
PlayStation 4
PlayStation Vita
Wii U
Nintendo Switch
Windows PC
LEGO Island Revisited is a custom videogame created by Trailblazer101 and is the a remaster of the LEGO Island series taking elements from LEGO Island, LEGO Island 2: The Brickster's Revenge, Island Xtreme Stunts and Soccer Mania.
Plot
TBA
Characters
TBA
Notes
TBA
Ad blocker interference detected!
Wikia is a free-to-use site that makes money from advertising. We have a modified experience for viewers using ad blockers

Wikia is not accessible if you've made further modifications. Remove the custom ad blocker rule(s) and the page will load as expected.