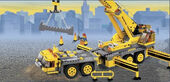 Custom in Progress!
This custom is not yet finished and is being modified by its creator, Trailblazer101, and may undergo critical changes while this message remains in place.
LEGO Marvel Cinematic Universe
LEGO Theme:
Developer(s):
Publisher(s):
Date Released:

Never

Genre:

Action, Adventure

Mode(s):

Single Player, Multiplayer

Rating:

E10+

Platforms:

Xbox 360
Xbox One
Xbox Ones S
Xbox Scorpio
PlayStation 3
PlayStation 4
PlayStation Vita
Wii U
Nintendo Switch
Steam (PC)
LEGO Marvel Cinematic Universe is a custom Marvel Super Heroes video game created by Trailblazer101. It is based off of the films, Iron Man, The Incredible Hulk, Iron Man 2, Thor, Captain America: The First Avenger, The Avengers, Iron Man 3, Thor: the Dark World, Captain America: The Winter Solider, Guardians of the Galaxy, Avengers: Age of Ultron, Ant-Man, Captain America: Civil War, Doctor Strange, Guardians of the Galaxy Vol. 2, Spider-Man: Homecoming, Thor: Ragnarok, Black Panther, Avengers: Infinity War, Ant-Man and the Wasp, Captain Marvel, Avengers: Infinity War Sequel and Spider-Man: Homecoming 2. It is also based off of the TV shows Agents of S.H.I.E.L.D., Agent Carter, Inhumans, Daredevil, Jessica Jones, Luke Cage, Iron Fist, The Defenders, The Punisher, Cloak and Dagger and New Warriors.
Characters
TO BE ADDED LATER
Ad blocker interference detected!
Wikia is a free-to-use site that makes money from advertising. We have a modified experience for viewers using ad blockers

Wikia is not accessible if you've made further modifications. Remove the custom ad blocker rule(s) and the page will load as expected.