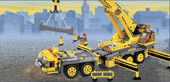 Custom in Progress!
This custom is not yet finished and is being modified by its creator, .Smashing.Star.Gamer., and may undergo critical changes while this message remains in place.
Customs Article


This article describes a custom creation, custom theme, or other fan material, made by a Brickipedia contributor. It has never been, is not, and will not be officially released.
LEGO Marvel Super Heroes: Infinity Hunt
LEGO Theme:
Creator(s):
Genre:

Action, Adventure

Mode(s):

Single Player, Multiplayer Co-Op, Multiplayer Duel

Platform(s):

Nintendo Switch, Playstation 4, Xbon One, Steam, Playstation 3, Xbox 360
LEGO Marvel Super Heroes:Infinity Hunt is a custom Video Game created by .Smashing.Star.Gamer. for the Marvel theme.
STORY
The Universe is in Peril, Thanos is on the Hunt for the Infinity Gems and S.H.I.E.L.D. will not be having that so they are sending every hero they can have. However Thanos has hired many Villains to help him find the Infinity Gems.
Playable Characters
Character
Weapons
Abilities
Image
A-Bomb

Turn Into Rick Jones
Super Strength
Create and Throw Rock Masses
Break Open Special Walls
Thunder Clap

Double Jump
Twirl Pole
Wall Jump
Transform into A-Bomb

A.I.M. Agent
Abomination

Super Strength
Destroy Cracked LEGO
Super Jump
Put out fires
Immunity against Fire & Toxic Goo
Wall Climbing

Absorbing Man
Agent 13
Agent Carter

Scan
Double Jump
Twirl Pole
Wall Jump
S.H.I.E.L.D. Access

Agent Carter (Retired)

Scan
Double Jump
Twirl Pole
Wall Jump
S.H.I.E.L.D. Access

Agent Coulson
Destroy Silver LEGO

S.H.I.E.L.D. Access
Use technology

Agent Venom

Shoot targets
Web swing
Wall climbing
Super strength
Transform into Flash Thompson
Regenerative heal factor
Acrobatic

Aldrich Killian

Call For Backup
Scan
Melt Gold LEGO
Cut Gold LEGO
Immunity against Fire
Regenerate Health
Use technology

Angel
Angela

Super Strength
Destroy Cracked LEGO
Flight
Super Speed
Healing Factor

Ant-Man

Shrink
Grow
Scan
Double Jump
Twirl Pole
Wall Jump
Stealth
Grate Access (Vents Only)
Use technology

Arnim Zola

HYDRA Access
Use technology

Aunt May
Ayesha
Banshee
Baron Mordo

Flying
Regeneration
Mind Control
Dirt Slurp
Grate Access
Hack
Call reinforcements
Telekinetic Powers

Baron Wolfgang von Strucker

S.H.I.E.L.D. Access
HYDRA Access
Call In Reinforcements

Baron Zemo

S.H.I.E.L.D. access
HYDRA access
Double Jump
Pole Twirl
Hack
Wall Jump
Destroy Cracked LEGO

Beast

Activate Claw Switches
Super Sense
Use Certain Technology
Agility
Destroy Cracked LEGO

Beetle
Flight

Fire Ray
Exploding Rocket

Beta Ray Bill

Deflect Bullets
Electricity
Destroy Cracked LEGO
Flying

Berserker
Scythe
Black Bolt

Flight
Scream (shoots energy blasts)

Black Cat

Claw Switches
Grapple
Super Sense

Black Panther

Dig
Double Jump
Pole Twirl
Wall Jump
Detectice Sense
Dirt Slurp
Hack
Can destroy cracked LEGO

Dig
Double Jump
Pole Twirl
Wall Jump
Super Sense
Dirt Slurp
Hack
Can destroy cracked LEGO

Black Widow

Double Jump
Twirl Pole
Wall Jump
Stealth
Scan
S.H.I.E.L.D. Access
Use technology
Electricity

Double Jump
Twirl Pole
Wall Jump
Stealth
Scan
S.H.I.E.L.D. Access
Use technology

Blade
Blazing Skull

Double Jump
Twirl Pole
Wall Jump
Melt Gold LEGO
Cut Gold LEGO
Immunity against Fire
Regenerate Health

Blob

Super Strength
Create and Throw Rock Masses
Thunder Clap

Bullseye (Marvel)
Cable

Strength
Break Cracked LEGO

Captain America

S.H.I.E.L.D. Access
Shield Switch
Double Jump
Twirl Pole
Wall Jump
Deflect Bullets, Lasers
Put out fires

Captain America (Bucky Barnes)

Shield Switch
Deflect Lasers, Bullets
Put Out Fires
Grapple

Captain America (Sam Wilson)

Flight
Shield Switch
Super Jump
Deflect Bullets, Lasers
Put out fires
Grapple

Captain Britain

Flight
Telekinesis
Shoot Energy Beans

Captain Marvel

Super Strength
Hyper Jump
Wall Jump
Pole twirl
Flight
Regeneration
Cut Gold LEGO
Melt Gold LEGO
Hack
Can destroy cracked LEGO

Captain Stacy
Carnage

Shoot Webs
Web Swing
Spider Sense
Climb on Special Walls
Go through Symbiote passages

Crossbones
Cyclops
Deadpool
Doc Ock
Doctor Strange

Deflect Bullets
Flight
Mind Control
Regenerate Health
Grate Access (Vents Only)
Telekinetic Powers
Use technology
Hub Worlds
Manhattan
Washington, DC
Wakanda
Asgard
Knowhere
Malibu