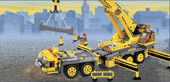 Custom in Progress!
This custom is not yet finished and is being modified by its creator, Thatstinkyguy, and may undergo critical changes while this message remains in place.
LEGO Men In Black: The Video Game
Developer(s):
Publisher(s):

Warner Bros. Interactive Entertainment

Date Released:

Never

Genre:

Science-Fiction, Action, Comedy, Free Roam

Mode(s):

Single Player, two player simultaneous

Rating:

RP

Platforms:

Playstation 4, PlayStation 3, Xbox One, Xbox 360, Wii U, Nintendo 3DS, Windows PC
Game Summary
LEGO Men In Black: The Video Game is a Men In Black-based LEGO video game. Play as MiB Agents, Aliens, and many other characters. Play through levels of the first movie, the second, the third, and the cartoon series. Unlock Red Bricks, Gold Bricks, collect studs, and become a True Galaxy Defender.
Voices
Will Smith - Agent J (archive recording)
Tommy Lee Jones - Agent K (archive recording)
Characters
Character
Weapons
Abilities
Image
Agent J

Tri-Barrel Plasma Gun
Noisy Cricket
Neuralizer
Time Jump Gear

Hit Targets
Destroy Silver LEGO Objects with the Noisy Cricket
Interact with Certain Pannels with the Neuralizer
Travel to Other Hub Worlds with the Time Jump Gear
Interact with Men In Black Pannels

Agent K

Tri-Barrel Plasma Gun
Neuralizer

Hit Targets
Interact with Certain Pannels with the Neuralizer
Interact with Men In Black Pannels

Agent D

Standard Issue Gun
Neuralizer

Hit Targets
Interact with Certain Pannels with the Neuralizer
Interact with Men In Black Pannels

Jeebs

Regeneration (Head Grows Back)

Name
Playable
Locations
Enemies
Boss/es
Prologue
James Edwards

Agent J (Police)
Police Officer

Jeebs' Pawn Shop

Agent J (Police)
Agent K
Jeebs

The Men In Black

Levels