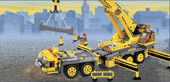 Custom in Progress!
This custom is not yet finished and is being modified by its creator, Thatstinkyguy, and may undergo critical changes while this message remains in place.
LEGO Portal: The Video Game
LEGO Theme:
Developer(s):

Traveller's Tales
Valve Software

Publisher(s):

Warner Bros. Interactive Entertainment

Date Released:

Never

Genre:

Puzzle, Action, Free Roam

Mode(s):

Single Player, two player simultaneous

Rating:

RP

Platforms:

Playstation 4, PlayStation 3, Xbox One, Xbox 360, Wii U, Nintendo 3DS, Windows PC
LEGO Portal: The Video Game is a LEGO-based Portal video game.
Game Summary
Play through all 29 Test Chambers, collect Gold Bricks, Red Bricks, Companion Cubes and become a True Test Subject. And if that's not enough, expand your game with the Half-Life DLC which includes 3 full levels of Valve-Awesomeness, with characters from the game series such as Gordon Freeman and The G-Man.
Play as Chell, Atlas, P-Body, GLaDOS, Wheatley, the Aperture Science Cores, Cave Johnson, Caroline, Doug "Rat Man" Rattmann, and an Aperture Science Sentry Turret.
Characters
Main Story Characters
Character
Weapons
Abilities
Image
Chell (Portal)

Make Blue & Orange Portals with the Portal Gun
Hit targets with the Portal Gun
Agility

Make Blue & Orange Portals with the Portal Gun
Hit targets with the Portal Gun
Agility

Atlas

Make Blue & Purple Portals with Atlas' Portal Gun
Hit targets with Atlas' Portal Gun
Interact with Aperture Science Pannels

P-Body

Make Red & Yellow Portals with P-Body's Portal Gun
Hit targets with P-Body's Portal Gun
Interact with Aperture Science Pannels

Character
Weapons
Abilities
Image
GLaDOS

Hack into Computer Systems
Interact with Aperture Science Panels

Wheatley

Hack into Computer Systems
Interact with Aperture Science Panels

Space Core

Hack into Computer Systems
Interact with Aperture Science Panels

Adventure Core

Hack into Computer Systems
Interact with Aperture Science Panels

Fact Core

Hack into Computer Systems
Interact with Aperture Science Panels

Cave Johnson

Destroy Silver LEGO Objects and hit targets with Combustible Lemons
Interact with Aperture Science Panels

Caroline

Hit targets with Clipboards
Interact with Aperture Science Panels
Agility

Doug "Rat Man" Rattmann

Hit targets with Spray Paint Cans
Interact with Aperture Science Panels

Sentry Turret

Melt gold LEGO Objects with the Targeting Laser

Free Play Characters

Character
Weapons
Abilities
Image
Gordon Freeman

Crowbar
Pistol
Gravity Gun

Hit targets with the Pistol
Use the Crowbar for Melee Attacks
Two Extra Lives for wearing the HEV Suit
Lift Enemies & Objects into the air with the Gravity Gun
Interact with Black Mesa Panels

The G-Man

Hit targets with the Pistol
Use the Briefcase for Melee Attacks

Alyx Vance

Hit targets using the Pistol
Lift Enemies & Objects into the air with the Gravity Gun
Agility

Half-Life DLC Characters

| Name | Playable | Locations | Enemies | Boss/es |
| --- | --- | --- | --- | --- |
| Test Chamber 00 | | | | |
| Test Chamber 01 | | | | |
| Test Chamber 02 | | | | |
| Test Chamber 03 | | | | |