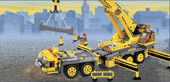 Custom in Progress!
This custom is not yet finished and is being modified by its creator, Vladaxz, and may undergo critical changes while this message remains in place.
Customs Article


This article describes a custom creation, custom theme, or other fan material, made by a Brickipedia contributor. It has never been, is not, and will not be officially released.
LEGO Rock Band 2
LEGO Theme:

Rock Band

Creator(s):

Vladaxz

Genre:

Musical videogame

Mode(s):

Single Player, Multiplayer (4 players), Online Multiplayer (8 players)

Platform(s):

PS4, Xbox One, Nintendo Switch, PC
LEGO Rock Band 2 is a videogame that will be released in July 2017 the video game will be contain more than 70 songs of 20 different bands and singers. If is pre-ordered the platinum edition the game will contain a LEGO Polybag with the minifigure of Deborah Harry and all the DLCs.
Songs
ABBA - Waterloo
ABBA - Mamma Mia
A Flock of Seagulls - I Ran
A-ha - Take on Me
Bee Gees - Tragedy
Berlin - Take My Breath Away
Blondie - Mother
Blonde - One Way or Another
Corey Hart - Sunglasses At Night
Cutting Crew - I Just Died in Your Arms
Earth, Wind & Fire - September
Hall & Oates - Out of Toch
Heart - Barracuda
INXS - Suicide Blonde
Laura Branigan - Living a Lie
Laura Branigan - Gloria
Laura Branigan - Shattered Glass
Led Zepellin - Stairway To Heaven
Modern Talking - You're My Heart, You're My Soul
Nancy Sinatra - This Boots Are Made For Walking
Queen - Don't Stop Me Now
Queen - I Want to Break Free
Scorpions -Rock You Like a Hurricane
Stevie Nicks - Edge of Seventeen
The Beatles - Here Comes The Sun
The Beatles - A Hard Day's Night
Twisted Sister - I Wanna Rock
The B'52 - Debbie
The Outfield - Your Love
The Police - Every Breath You Take
Wham! - Wake Me Up Before You Go-Go
Yes - Roundabout
DLCs
Queens of Rock and Roll
The first DLC will be realased in July, 19 for PS4 and Xbox one by free. The DLC will be countain 10 songs.
Belinda Carlslie - Circle in The Sand
Bonnie Tyler - It's a Heartache
Deborah Harry - Rush, rush
Fleetwood Mac - Seven Wonders
Heart - Never
Joan Jett - I Love Rock and Roll
Laura Branigan - Please Stay, Go Away
Pat Benatar - Love is a Battlefield
Scandal - The Warrior
Stevie Nicks - I Can't Wait