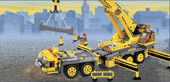 Custom in Progress!
This custom is not yet finished and is being modified by its creator, Thatstinkyguy, and may undergo critical changes while this message remains in place.
LEGO Scooby-Doo: The Video Game
LEGO Theme:
Developer(s):
Publisher(s):

Warner Bros. Interactive Entertainment

Date Released:

Never

Genre:

Mystery, Free Roam

Mode(s):

Single Player, two player simultaneous

Rating:

RP

Platforms:

Playstation 4, PlayStation 3, Xbox One, Xbox 360, Wii U, Nintendo 3DS, Windows PC
LEGO Scooby-Doo: The Video Game is a LEGO-based Scooby-Doo game.
Game Summary
Play through episodes of the classic series, Scooby-Doo, Where Are You?, The Scooby-Doo Show, Scooby-Doo and Scrappy-Doo, The New Scooby-Doo Mysteries, The 13 Ghosts of Scooby-Doo, A Pup Named Scooby-Doo, What's New, Scooby-Doo?, Shaggy & Scooby-Doo Get A Clue!, Scooby-Doo! Mystery Incorporated, and Be Cool, Scooby-Doo! And you can even expand with the 2002 and 2004 Scooby-Doo live-action film DLC.
Characters
Character
Weapons
Abilities
Image
Scooby-Doo

Interact with Mystery Incorporated Pannels
Dig
Super-Sense

Shaggy

Interact with Mystery Incorporated
Target objects
Illuminate dark areas

Fred

Magnifying Glass
Newspaper

Interact with Mystery Incorporated Pannels
Solve clues

Daphne

Interact with Mystery Incorporated Pannels
Solve clues

Velma

Interact with Mystery Incorporated Pannels
Solve clues