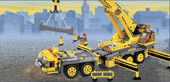 Custom in Progress!
This custom is not yet finished and is being modified by its creator, Anakin Revanchist, and may undergo critical changes while this message remains in place.
Custom by Anakin Revanchist, Brickwraith, and RevanKylo'sOtherAccount (in emergencies). If you ask permission to edit that is fine. If you don't there will be consequences!!! Nobody wants that RIGHT???!!!

Customs Article


This article describes a custom creation, custom theme, or other fan material, made by a Brickipedia contributor. It has never been, is not, and will not be officially released.
LEGO Star Wars: The Complete Saga
[[File:|250px]]
LEGO Theme:

Star Wars

Creator(s):

Anakin Revanchist, Brickwraith, and RevanKylo'sOtherAccount

Genre:

Action, Adventure, Sci-Fi

Mode(s):

Single Player, Multiplayer (up to two players)

Platform(s):

Android, Apple TV, Google Play, ioS, macOS, Microsoft Xbox 360, Microsoft Xbox One, Nintendo 3DS, Nintendo Switch, Nintendo Wii (North America and Australia only), Nintendo Wii U, PC (Microsoft Windows 7 to 10, Linux), Sony Playstation 3, Sony Playstation 4, Sony Playstation Vita
Characters
Characters
Weapons
Abilities
Requirements, Location, and Cost
Image
Qui-Gon Jinn

Force (Level 3)
Jedi Force
Cut Objects with Lightsaber
Throw Lightsaber at Objects

Requirement(s): Complete "Harsh Negotiations"
Location: N/A
Cost: N/A

Qui-Gon Jinn (Desert)

Force (Level 3)
Jedi Force
Cut Objects with Lightsaber
Throw Lightsaber at Objects

Requirement(s): Complete "Mos Espa Podrace"
Location: N/A
Cost: N/A

Qui-Gon Jinn (Force Ghost)

Force (Level 6)
Jedi Force
Cut Objects with Lightsaber
Throw Lightsaber at Objects
Invincibility
Invisibility

Requirement(s): Complete "Destroying Death Star II"
Location: Ewok Village, Endor
Cost: 2,000,000 studs

Obi-Wan Kenobi (Padawan)

Force (Level 1)
Jedi Force
Cut Objects with Lightsaber
Throw Lightsaber at Objects

Requirement(s): Complete "Harsh Negotiations"
Location: N/A
Cost: N/A

Obi-Wan Kenobi (Jedi Knight)

Force (Level 2)
Jedi Force
Cut Objects with Lightsaber
Throw Lightsaber at Objects

Requirement(s): Complete "Airspeeder Chase"
Location: N/A
Cost: N/A

Obi-Wan Kenobi (Jedi Master)

Force (Level 3)
Jedi Force
Cut Objects with Lightsaber
Throw Lightsaber at Objects
Access Republic Areas

Requirement(s): Complete "The Battle of Coruscant"
Location: N/A
Cost: N/A

Obi-Wan Kenobi (Pilot)

Force (Level 3)
Jedi Force
Cut Objects with Lightsaber
Throw Lightsaber at Objects
Access Republic Areas

Requirement(s): Complete "The Battle of Coruscant"
Location: N/A
Cost: N/A

Obi-Wan Kenobi (Episode IV)

Force (Level 4)
Jedi Force
Cut Objects with Lightsaber
Throw Lightsaber at Objects
Access Republic Areas

Requirement(s): Complete "The Judlands of Tatooine"
Location: N/A
Cost: N/A

Obi-Wan Kenobi (Force Ghost)

Force (Level 6)
Jedi Force
Cut Objects with Lightsaber
Throw Lightsaber at Objects
Access Republic Areas
Invincibility
Invisibility

Requirement(s): Complete "Destroying Death Star II"
Location: Ewok Village, Endor
Cost: 5,000,000 studs

Jar Jar Binks

Requirement(s): Complete "The Swamps of Naboo"
Location: N/A
Cost: N/A

Jar Jar Binks (Senator)

Triple Jump
Access Republic Areas

Requirement(s): Complete "Geonosian Duel"
Location: Senate House, Coruscant
Cost: 20,000 studs

Queen Amidala

Shoot Targets
Grapple
Access Royal Areas

Requirement(s): Complete "Escaping Theed Palace"
Location: N/A
Cost: N/A

Padmé Amidala (Naberrie)

Requirement(s): Complete "Mos Espa Podrace"
Location: N/A
Cost: N/A

Padmé Amidala (Battle)

Requirement(s): Complete "The Battle of Naboo"
Location: N/A
Cost: N/A

Padmé Amidala (Geonosis)

Shoot Targets
Grapple
Access Republic Areas

Requirement(s): Complete "Into The Droid Factory"
Location: N/A
Cost: N/A

Padmé Amidala (Clawed)

Shoot Targets
Grapple
Access Republic Areas

Requirement(s): Complete "Fight in the Arena"
Location: N/A
Cost: N/A

Captain Panaka

Requirement(s): Complete "Escaping Theed Palace"
Location: N/A
Cost: N/A

Anakin Skywalker (Young)

Fix Certain Objects
Go through Small Passages

Requirement(s): Complete "Mos Espa Podrace"
Location: N/A
Cost: N/A

Anakin Skywalker (Podrace)

Fix Certain Objects
Go through Small Passages

Requirement(s): Complete "Mos Espa Podrace"
Location: N/A
Cost: N/A

Anakin Skywalker (Pilot)

Fix Certain Objects
Go through Small Passages

Requirement(s): Complete "Duel of the Fates"
Location: N/A
Cost: N/A

Anakin Skywalker (Padawan)

Force (Level 2)
Jedi Force
Cut Objects with Lightsaber
Throw Lightsaber at Objects

Requirement(s): Complete "Airspeeder Chase"
Location: N/A
Cost: N/A

Anakin Skywalker (Geonosis)

Force (Level 2)
Jedi Force
Cut Objects with Lightsaber
Throw Lightsaber at Objects

Requirement(s): Complete "Fight in the Arena"
Location: N/A
Cost: N/A

Anakin Skywalker (Jedi Knight)

Force (Level 3)
Jedi Force
Cut Objects with Lightsaber
Throw Lightsaber at Objects
Access Republic Areas

Requirement(s): Complete "The Battle of Coruscant"
Location: N/A
Cost: N/A

Anakin Skywalker (Jedi Pilot)

Force (Level 3)
Jedi Force
Cut Objects with Lightsaber
Throw Lightsaber at Objects
Access Republic Areas

Requirement(s): Complete "The Battle of Coruscant"
Location: N/A
Cost: N/A

Anakin Skywalker (Sith Apprentice)

Force (Level 4)
Sith Force
Cut Objects with Lightsaber
Throw Lightsaber at Objects
Access Republic Areas

Requirement(s): Complete "Battle of the Heroes"
Location: Mustafar
Cost: 500,000 studs

Anakin Skywalker (Burnt)

Force (Level 4)
Sith Force
Access Republic Areas

Requirement(s): Complete "Battle of the Heroes"
Location: Surgical Tower, Coruscant
Cost: 500,000 studs

Darth Vader

Force (Level 4)
Sith Force
Cut Objects with Lightsaber
Throw Lightsaber at Objects
Summon Stormtroopers
Access Republic Areas
Access Imperial Areas

Requirement(s): Complete "Jedi Destiny"
Location: N/A
Cost: N/A

Darth Vader (Robes)

Force (Level 4)
Sith Force
Cut Objects with Lightsaber
Throw Lightsaber at Objects
Summon Stormtroopers
Access Republic Areas
Access Imperial Areas

Requirement(s): Complete "The Battle of Yavin IV"
Location: Conference Room, Death Star I
Cost: 500,000 studs

Anakin Skywalker (Force Ghost)

Force (Level 6)
Jedi Force
Cut Objects with Lightsaber
Throw Lightsaber at Objects
Access Republic Areas
Access Imperial Areas
Invincibility
Invisibility

Requirement(s): Complete "Destroying Death Star II"
Location: Ewok Village, Endor
Cost: 5,000,000 studs

Anakin Skywalker (Sebastian Shaw)

Force (Level 6)
Jedi Force
Cut Objects with Lightsaber
Throw Lightsaber at Objects
Access Republic Areas
Access Imperial Areas
Invincibility
Invisibility

Requirement(s): Complete Episode VI: Return of the Jedi
Location: N/A
Cost: N/A

R2-D2

Requirement(s): Complete "The Battle of Naboo"
Location: N/A
Cost: N/A

R2-D2 (Servant)

Requirement(s): Complete "The Great Sarlacc Pit of Carkoon"
Location: Jabba's Palace, Tatooine
Cost: 10,000 studs

Captain Tarpals

Triple Jump
Use Electricity Panels
Summon Gungan Soldiers

Requirement(s): Complete "The Battle of Naboo"
Location: N/A
Cost: N/A

PK Droid

Fix Certain Objects
Use Protocol Panels

Requirement(s): Complete "Harsh Negotiations"
Location: Trade Federation Hangar Bay, Naboo Space
Cost: 10,000 studs

TC-14

Requirement(s): Complete "Harsh Negotiations"
Location: Trade Federation Meeting Room, Naboo Space
Cost: 10,000 studs

Rep Teers

Requirement(s): Complete "The Swamps of Naboo"
Location: Ooth Gunga, Naboo
Cost: 5,000 studs

Boss Nass

Triple Jump
Summon Rep Teers

Requirement(s): Complete "The Swamps of Naboo"
Location: Ooth Gunga, Naboo
Cost: 10,000 studs

Naboo Security Officer

Requirement(s): Complete "Escaping Theed Palace"
Location: Theed Palace, Naboo
Cost: 10,000 studs

Ric Olié

Requirement(s): Complete "Escaping Theed Palace"
Location: Queen's Starfighter, Naboo Hangar
Cost: 10,000 studs

Watto

Requirement(s): Complete "Mos Espa Podrace"
Location: Watto's Junkyard, Tatooine
Cost: 10,000 studs

Watto (Episode II)

Requirement(s): Complete "A Cloning Discovery"
Location: Watto's Shop, Tatooine
Cost: 10,000 studs

Fode and Beed

Requirement(s): Complete "Mos Espa Podrace"
Location: Announcer's Box, Tatooine
Cost: 10,000 studs

Ark "Bumpy" Roose

Requirement(s): Complete "Mos Espa Podrace"
Location: Podracer Bay, Tatooine
Cost: 5,000 studs

Boles Roor

Requirement(s): Complete "Mos Espa Podrace"
Location: Podracer Bay, Tatooine
Cost: 5,000 studs

Clegg Holdfast

Requirement(s): Complete "Mos Espa Podrace"
Location: Podracer Bay, Tatooine
Cost: 5,000 studs

Dud Bolt

Requirement(s): Complete "Mos Espa Podrace"
Location: Podracer Bay, Tatooine
Cost: 5,000 studs

Ebe Endocott

Requirement(s): Complete "Mos Espa Podrace"
Location: Podracer Bay, Tatooine
Cost: 5,000 studs

Elan Mak

Requirement(s): Complete "Mos Espa Podrace"
Location: Podracer Bay, Tatooine
Cost: 5,000 studs

Mars Guo

Requirement(s): Complete "Mos Espa Podrace"
Location: Podracer Bay, Tatooine
Cost: 5,000 studs

Neva Kee

Requirement(s): Complete "Mos Espa Podrace"
Location: Podracer Bay, Tatooine
Cost: 5,000 studs

Ody Mandrell

Requirement(s): Complete "Mos Espa Podrace"
Location: Podracer Bay, Tatooine
Cost: 5,000 studs

Ratts Tyrell

Requirement(s): Complete "Mos Espa Podrace"
Location: Podracer Bay, Tatooine
Cost: 5,000 studs

Teemto Pagalies

Requirement(s): Complete "Mos Espa Podrace"
Location: Podracer Bay, Tatooine
Cost: 5,000 studs

Wan Sandage

Requirement(s): Complete "Mos Espa Podrace"
Location: Podracer Bay, Tatooine
Cost: 5,000 studs

Aldar Beedo

Requirement(s): Complete "Mos Espa Podrace"
Location: Podracer Bay, Tatooine
Cost: 5,000 studs

Ben Quadinaros

Requirement(s): Complete "Mos Espa Podrace"
Location: Podracer Bay, Tatooine
Cost: 5,000 studs

Gasgano

Requirement(s): Complete "Mos Espa Podrace"
Location: Podracer Bay, Tatooine
Cost: 5,000 studs

Mawhonic

Requirement(s): Complete "Mos Espa Podrace"
Location: Podracer Bay, Tatooine
Cost: 5,000 studs

Sebulba

Requirement(s): Complete "Mos Espa Podrace"
Location: Podracer Bay, Tatooine
Cost: 10,000 studs

Sith Probe Droid

Requirement(s): Complete "Mos Espa Podrace"
Location: Mos Espa Outskirts, Tatooine
Cost: 5,000 studs

Shmi Skywalker

Requirement(s): Complete "Mos Espa Podrace"
Location: Anakin's Home, Tatooine
Cost: 10,000 studs

Shmi Skywalker (Episode II)

Requirement(s): Complete "A Cloning Discovery"
Location: Tusken Camp, Tatooine
Cost: 10,000 studs

Wald

Fix Certain Objects
Go through Small Passages

Requirement(s): Complete "Mos Espa Podrace"
Location: Podracer Stands, Tatooine
Cost: 10,000 studs

Darth Maul

Double-Bladed Lightsaber (Red)

Force (Level 3)
Sith Force
Cut Objects with Lightsaber
Throw Lightsaber at Objects

Requirement(s): Complete "Duel of the Fates"
Location: Energy Core, Naboo
Cost: 500,000 studs

Darth Maul (Hooded)

Double-Bladed Lightsaber (Red; Only One Blade Activated)

Force (Level 3)
Sith Force
Cut Objects with Lightsaber
Throw Lightsaber at Objects

Requirement(s): Complete "Mos Espa Podrace"
Location: Mos Espa Outskirts, Tatooine
Cost: 500,000 studs

Lott Dodd

Access Republic Areas
Access Separatist Areas

Requirement(s): Complete Cutscene "A Vote of No Confidence"
Location: Senate House, Coruscant
Cost: 10,000 studs

Gungan Soldier

Triple Jump
Use Electricity Panels
Deflect Blaster Bolts

Requirement(s): Complete "The Battle of Naboo"
Location: Naboo Plains, Naboo
Cost: 15,000 studs

Sio Bibble

Requirement(s): Complete "The Battle of Naboo"
Location: Naboo Senate House, Coruscant
Cost: 10,000 studs

Naboo Security Guard

Requirement(s): Complete "Duel of the Fates"
Location: Naboo Hangar
Cost: 10,000 studs

Nemiodian Pilot

Requirement(s): Complete "Duel of the Fates"
Location: Trade Federation Hangar Bay, Naboo Space
Cost: 5,000 studs

Nemiodian Control Ship Commander

Requirement(s): Complete "Duel of the Fates"
Location: Trade Federation Control Center, Naboo Space
Cost: 5,000 studs

Daulty Dofine

Requirement(s): Complete "Duel of the Fates"
Location: Trade Federation Control Center, Naboo Space
Cost: 10,000 studs

Naboo Starfighter Pilot

Requirement(s): Complete "Duel of the Fates"
Location: Naboo Hangar
Cost: 10,000 studs

Adi Gallia

Force (Level 4)
Jedi Force
Cut Objects with Lightsaber
Throw Lightsaber at Objects

Requirement(s): Complete "Duel of the Fates"
Location: Jedi Council Room, Corusant
Cost: 200,000 studs

Coleman Kcaj

Force (Level 4)
Jedi Force
Cut Objects with Lightsaber
Throw Lightsaber at Objects

Requirement(s): Complete "Duel of the Fates"
Location: Jedi Council Room, Corusant
Cost: 200,000 studs

Eeth Koth

Force (Level 4)
Jedi Force
Cut Objects with Lightsaber
Throw Lightsaber at Objects

Requirement(s): Complete "Duel of the Fates"
Location: Jedi Council Room, Corusant
Cost: 200,000 studs

Even Piell

Force (Level 4)
Jedi Force
Cut Objects with Lightsaber
Throw Lightsaber at Objects
Go Through Small Passages

Requirement(s): Complete "Duel of the Fates"
Location: Jedi Council Room, Corusant
Cost: 200,000 studs

Oppo Rancisis

Force (Level 4)
Jedi Force
Cut Objects with Lightsaber
Throw Lightsaber at Objects

Requirement(s): Complete "Duel of the Fates"
Location: Jedi Council Room, Corusant
Cost: 200,000 studs

Yarael Poof

Force (Level 4)
Jedi Force
Cut Objects with Lightsaber
Throw Lightsaber at Objects

Requirement(s): Complete "Duel of the Fates"
Location: Jedi Council Room, Corusant
Cost: 200,000 studs

Yaddle

Force (Level 4)
Jedi Force
Cut Objects with Lightsaber
Throw Lightsaber at Objects
Go Through Small Passages

Requirement(s): Complete "Duel of the Fates"
Location: Jedi Council Room, Coruscant
Cost: 200,000 studs

Senator Palpatine

Requirement(s): Complete Episode I: The Phantom Menace
Location: N/A
Cost: N/A

Chancellor Palpatine (Captive)

Summon Red Guards
Access Republic Areas

Requirement(s): Complete "The Battle of Coruscant"
Location: N/A
Cost: N/A

Chancellor Palpatine

Force (Level 5)
Sith Force
Cut Objects with Lightsaber
Throw Lightsaber at Objects
Sith Lightning
Use Electricity Panels
Summon Red Guards
Access Republic Areas
Access Separatist Areas

Requirement(s): Complete "The Chancellor's Arrest"
Location: Chancellor's Office, Coruscant
Cost: 1,000,000 studs

Emperor Palpatine

Force (Level 5)
Sith Force
Cut Objects with Lightsaber
Throw Lightsaber at Objects
Sith Lightning
Use Electricity Panels
Summon Darth Vader
Summon Red Guards
Access Republic Areas
Access Imperial Areas
Access Separatist Areas

Requirement(s): Complete "Jedi Destiny"
Location: Throne Room, Death Star II
Cost: 1,000,000 studs

R4-P17

Requirement(s): Complete: "A Cloning Discovery"
Location: N/A
Cost: N/A

C-3PO (Episode I)

Requirement(s): Complete: "Mos Espa Podrace"
Location: Anakin's Home, Tatooine
Cost: 10,000 studs

C-3PO (Episode II)

Requirement(s): Complete: "Into The Droid Factory"
Location: N/A
Cost: N/A

C-3PO (Episode III)

Requirement(s): Complete: "Battle of the Heroes"
Location: Padmé's Apartment, Coruscant
Cost: 10,000 studs

C-3PO (Original Trilogy)

Requirement(s): Complete: "The Secret Plans"
Location: N/A
Cost: N/A

C-3PO (Sequel Trilogy)

Requirement(s): Complete: "The Battle of Takodana"
Location: N/A
Cost: N/A

Mace Windu

Force (Level 4)
Jedi Force
Cut Objects with Lightsaber
Throw Lightsaber at Objects

Requirement(s): Complete: "Fight in the Arena"
Location: N/A
Cost: N/A

Mace Windu (Episode III)

Force (Level 4)
Jedi Force
Cut Objects with Lightsaber
Throw Lightsaber at Objects

Requirement(s): Complete: "The Chancellor's Arrest"
Location: N/A
Cost: N/A

Yoda

Force (Level 5)
Jedi Force
Cut Objects with Lightsaber
Throw Lightsaber at Objects
Go Through Small Passages
Access Republic Areas

Requirement(s): Complete: "Geonosian Duel"
Location: N/A
Cost: N/A

Yoda (Force Ghost)

Force (Level 6)
Jedi Force
Cut Objects with Lightsaber
Throw Lightsaber at Objects
Go Through Small Passages
Access Republic Areas

Requirement(s): Complete: "Destroying Death Star II"
Location: Ewok Village, Endor
Cost: 10,000,000 studs

Elan Sleazebaggano

Requirement(s): Complete "Airspeeder Chase"
Location: Outlander Club, Coruscant
Cost: 5,000 studs

Captain Typho

Shoot Targets
Grapple
Access Royal Areas
Access Republic Areas

Requirement(s): Complete "Airspeeder Chase"
Location: Naboo Senate Room, Coruscant
Cost: 25,000 studs

Zam Wesell

Shoot Targets
Grapple
Access Any Room That Scans You

Requirement(s): Complete "Airspeeder Chase"
Location: Outlander Club, Coruscant
Cost: 125,000 studs

Dexter Jettster

Requirement(s): Complete "A Cloning Discovery"
Location: Dex's Diner, Coruscant
Cost: 10,000 studs

Jocasta Nu

Force (Level 3)
Jedi Force
Cut Objects with Lightsaber
Throw Lightsaber at Objects

Requirement(s): Complete "A Cloning Discovery"
Location: Jedi Archives, Coruscant
Cost: 125,000 studs

Taun We

Requirement(s): Complete "A Cloning Discovery"
Location: Kamino
Cost: 5,000 studs

Lama Su

Requirement(s): Complete "A Cloning Discovery"
Location: Kamino
Cost: 5,000 studs

Ko Sai

Requirement(s): Complete "A Cloning Discovery"
Location: Kamino
Cost: 5,000 studs

Battle Droid

Shoot Targets
Access Separatist Areas

Requirement(s): Complete "Order 66"
Location: Kashyyyk Plains, Kashyyyk
Cost: 5,000 studs

Battle Droid (Security)

Shoot Targets
Access Separatist Areas

Requirement(s): Complete "Battle of Coruscant"
Location: Invisible Hand, Coruscant Space
Cost: 5,000 studs

Battle Droid (Geonosis)

Shoot Targets
Access Separatist Areas

Requirement(s): Complete "Geonosian Duel"
Location: Geonosian Tower, Geonosis
Cost: 5,000 studs

Battle Droid Commander

Shoot Targets
Summon Battle Droids
Access Separatist Areas

Requirement(s): Complete "Order 66"
Location: Kashyyyk Plains, Kashyyyk
Cost: 10,000 studs

Battle Droid Commander (Geonosis)

Shoot Targets
Summon Battle Droids (Geonosis)
Access Separatist Areas

Requirement(s): Complete "Fight in the Arena"
Location: Petranaki Arena, Geonosis
Cost: 10,000 studs

Nexu

Requirement(s): Complete "Fight in the Arena"
Location: Petranaki Arena, Geonosis
Cost: 50,000 studs

Acklay

Requirement(s): Complete "Fight in the Arena"
Location: Petranaki Arena, Geonosis
Cost: 50,000 studs

Reek

Charge
Break Cracked LEGO

Requirement(s): Complete "Fight in the Arena"
Location: Petranaki Arena, Geonosis
Cost: 50,000 studs

Barriss Offee

Force (Level 2)
Jedi Force
Cut Objects with Lightsaber
Throw Lightsaber at Objects

Requirement(s): Complete "Fight in the Arena"
Location: Petranaki Arena, Geonosis
Cost: 100,000 studs

Depa Bilaba

Force (Level 3)
Jedi Force
Cut Objects with Lightsaber
Throw Lightsaber at Objects

Requirement(s): Complete "Fight in the Arena"
Location: Petranaki Arena, Geonosis
Cost: 150,000 studs

Luminara Unduli

Force (Level 3)
Jedi Force
Cut Objects with Lightsaber
Throw Lightsaber at Objects

Requirement(s): Complete "Fight in the Arena"
Location: Petranaki Arena, Geonosis
Cost: 150,000 studs

Coleman Trebor

Force (Level 4)
Jedi Force
Cut Objects with Lightsaber
Throw Lightsaber at Objects

Requirement(s): Complete "Fight in the Arena"
Location: Petranaki Arena, Geonosis
Cost: 200,000 studs

Jango Fett

Blaster Pistols
Flamethrower
Thermal Detonator

Shoot Targets
Grapple
Fly
Blow Up Silver LEGO
Melt Gold LEGO
Stun Enemies
Climb Special Walls
Access Bounty Hunter Areas
Access Separatist Areas

Requirement(s): Complete "Fight in the Arena"
Location: Petranaki Arena, Geonosis
Cost: 250,000 studs

Boba Fett

Blaster
Flamethrower
Thermal Detonator

Shoot Targets
Grapple
Fly
Blow Up Silver LEGO
Melt Gold LEGO
Stun Enemies
Climb Special Walls
Access Bounty Hunter Areas
Access Imperial Areas

Requirement(s): Complete "The Great Sarlacc Pit of Carkoon"
Location: Jabba's Palace, Tatooine
Cost: 250,000 studs

Boba Fett (Young)

Go Through Small Passages

Requirement(s): Complete "Fight in the Arena"
Location: Petranaki Arena, Geonosis
Cost: 50,000 studs

Boba Fett (Concept)

Blaster
Flamethrower
Thermal Detonator

Shoot Targets
Grapple
Fly
Blow Up Silver LEGO
Melt Gold LEGO
Stun Enemies
Climb Special Walls
Access Bounty Hunter Areas
Access Imperial Areas

Requirement(s): Get All Of The Red Bricks
Location: N/A
Cost: N/A

Geonosian Pilot

Shoot Targets
Grapple
Access Separatist Areas

Requirement(s): Complete "The Battle of Geonosis"
Location: Geonosian Plains, Geonosis
Cost: 10,000 studs

Clone Trooper

Shoot Targets
Grapple
Access Republic Areas

Requirement(s): Complete "The Battle of Geonosis"
Location: Geonosian Plains, Geonosis
Cost: 10,000 studs

Clone Trooper (Phase II)

Shoot Targets
Grapple
Access Republic Areas

Requirement(s): Complete "The Great Purge"
Location: Jedi Temple, Coruscant
Cost: 10,000 studs

Clone Trooper (501st)

Shoot Targets
Grapple
Access Republic Areas

Requirement(s): Complete "The Great Purge"
Location: Jedi Temple, Coruscant
Cost: 10,000 studs

Clone Trooper (212th)

Shoot Targets
Grapple
Access Republic Areas

Requirement(s): Complete "Order 66"
Location: Utapau Base, Utapau
Cost: 10,000 studs

Clone Trooper (41st)

Shoot Targets
Grapple
Access Republic Areas

Requirement(s): Complete "Order 66"
Location: Wookiee Village, Kashyyyk
Cost: 10,000 studs

Clone Trooper (327th)

Shoot Targets
Grapple
Access Republic Areas

Requirement(s): Complete "Order 66"
Location: Felucia
Cost: 10,000 studs

Clone Trooper (91st)

Shoot Targets
Grapple
Access Republic Areas

Requirement(s): Complete "Order 66"
Location: Saleucami
Cost: 10,000 studs

Clone Trooper (Galactic Marines)

Shoot Targets
Grapple
Access Republic Areas

Requirement(s): Complete "Order 66"
Location: Mygeeto
Cost: 10,000 studs

Clone Sergeant

Shoot Targets
Grapple
Summon Clone Troopers
Access Republic Areas

Requirement(s): Complete "The Battle of Geonosis"
Location: Geonosian Plains, Geonosis
Cost: 20,000 studs

Clone Lieutenant

Shoot Targets
Grapple
Summon Clone Troopers
Access Republic Areas

Requirement(s): Complete "The Battle of Geonosis"
Location: Geonosian Plains, Geonosis
Cost: 30,000 studs

Clone Captain

Shoot Targets
Grapple
Summon Clone Troopers
Access Republic Areas

Requirement(s): Complete "The Battle of Geonosis"
Location: Geonosian Plains, Geonosis
Cost: 40,000 studs

Clone Commander

Shoot Targets
Grapple
Summon Clone Troopers
Access Republic Areas

Requirement(s): Complete "The Battle of Geonosis"
Location: Geonosian Plains, Geonosis
Cost: 50,000 studs

Clone Pilot

Shoot Targets
Grapple
Access Republic Areas

Requirement(s): Complete "The Battle of Geonosis"
Location: Geonosian Plains, Geonosis
Cost: 10,000 studs

Clone Pilot (Phase II)

Shoot Targets
Grapple
Access Republic Areas

Requirement(s): Complete "Battle of the Heroes"
Location: Mustafar
Cost: 10,000 studs

FA-4

Requirement(s): Complete "Geonosian Duel"
Location: Geonosian Tower, Geonosis
Cost: 5,000 studs

Geonosian Warrior

Fly
Shoot Targets
Grapple
Access Separatist Areas

Requirement(s): Complete "The Battle of Geonosian Duel"
Location: Geonosian Tower, Geonosis
Cost: 15,000 studs

Clone Trainee

Crawl Through Small Passages

Requirement(s): Complete Episode II: Attack of the Clones
Location: N/A
Cost: N/A

Commander Cody

Shoot Targets
Grapple
Summon Phase II Clone Troopers
Summon 212th Clone Troopers
Summon Clone Paratroopers
Access Republic Areas

Requirement(s): Complete "The Battle of Utapau"
Location: N/A
Cost: N/A

Kit Fisto

Force (Level 4)
Jedi Force
Cut Objects with Lightsaber
Throw Lightsaber at Objects

Requirement(s): Complete "The Chancellor's Arrest"
Location: N/A
Cost: N/A

Agen Kolar

Force (Level 4)
Jedi Force
Cut Objects with Lightsaber
Throw Lightsaber at Objects

Requirement(s): Complete "The Chancellor's Arrest"
Location: N/A
Cost: N/A

Saesee Tiin

Force (Level 4)
Jedi Force
Cut Objects with Lightsaber
Throw Lightsaber at Objects

Requirement(s): Complete "The Chancellor's Arrest"
Location: N/A
Cost: N/A

Chewbacca

Requirement(s): Complete "Order 66"
Location: N/A
Cost: N/A

Tarrful

Shoot Targets
Grapple
Summon Wookiee Warriors

Requirement(s): Complete "Order 66"
Location: N/A
Cost: N/A

Coruscant Firefighter

Shoot Targets
Access Republic Areas

Requirement(s): Complete "The Battle of Coruscant"
Location: Coruscant Hangar, Coruscant
Cost: 10,000 studs

Battle Droid (Pilot)

Shoot Targets
Access Separatist Areas

Requirement(s): Complete "The Battle of Coruscant"
Location: Invisible Hand Hangar, Coruscant Space
Cost: 5,000 studs

Buzz Droid

Use Astromech Panels
Cut Objects with Buzzsaw
Access Separatist Areas

Requirement(s): Complete "The Battle of Coruscant"
Location: Invisible Hand Hangar, Coruscant Space
Cost: 10,000 studs

Count Dooku

Force (Level 4)
Sith Force
Cut Objects with Lightsaber
Throw Lightsaber at Objects
Sith Lightning
Use Electricity Panels
Access Separatist Areas

Requirement(s): Complete "The Battle of Coruscant"
Location: Invisible Hand, Coruscant Space
Cost: 500,000 studs

Baron Papanoida

Requirement(s): Complete Cutscene "Darth Plagueis the Wise"
Location: Opera House, Coruscant
Cost: 5,000 studs

Chi Eekway

Requirement(s): Complete Cutscene "Darth Plagueis the Wise"
Location: Opera House, Coruscant
Cost: 5,000 studs

Utai

Requirement(s): Complete "The Battle of Utapau"
Location: Utapau
Cost: 5,000 studs

Pau'an

Requirement(s): Complete "The Battle of Utapau"
Location: Utapau
Cost: 5,000 studs

Tion Medon

Requirement(s): Complete "The Battle of Utapau"
Location: Utapau
Cost: 5,000 studs

Super Battle Droid

Shoot Targets
Access Separatist Areas

Requriement(s): Complete "The Battle of Utapau"
Location: Utapau
Cost: 10,000 studs

Droideka

Shoot Targets
Deflect Blaster Bolts
Access Separatist Areas

Requriement(s): Complete "The Battle of Utapau"
Location: Utapau
Cost: 30,000 studs

MagnaGuard

Use Electricity Panels
Stun Enemies
Access Separatist Areas

Requriement(s): Complete "The Battle of Utapau"
Location: Utapau
Cost: 50,000 studs

General Grievous

Four Lightsabers (Two Blue; Two Green)

Cut Objects with Lightsabers
Throw Lightsabers at Objects
Summon MagnaGuards
Access Separatist Areas

Requriement(s): Complete "The Battle of Utapau"
Location: Utapau
Cost: 250,000 studs

Wookiee Warrior

Requirement(s): Complete "Order 66"
Location: Wookiee Village, Kashyyyk
Cost: 10,000 studs

Clone Paratrooper

Shoot Targets
Grapple
Access Republic Areas

Requirement(s): Complete "Order 66"
Location: Utapau
Cost: 15,000 studs

41st Scout Trooper

Shoot Targets
Grapple
Scan Hidden Areas with Helmet
Access Republic Areas

Requirement(s): Complete "Order 66"
Location: Kashyyyk Forest, Kashyyyk
Cost: 20,000 studs

91st ARF Trooper

Shoot Targets
Grapple
Access Republic Areas

Requirement(s): Complete "Order 66"
Location: Saleucami
Cost: 15,000 studs

Commander Gree

Shoot Targets
Grapple
Summon Phase II Clone Troopers
Summon 41st Clone Troopers
Summon 41st Scout Troopers
Scan Hidden Areas with Microbinoculars
Access Republic Areas

Requirement(s): Complete "Order 66"
Location: Wookiee Village, Kashyyyk
Cost: 50,000 studs

Commander Neyo

Shoot Targets
Grapple
Summon Phase II Clone Troopers
Summon 91st Clone Troopers
Summon 91st ARF Troopers
Access Republic Areas

Requirement(s): Complete "Order 66"
Location: Saleucami
Cost: 50,000 studs

Commander Bly

Shoot Targets
Grapple
Summon Phase II Clone Troopers
Summon 327th Clone Troopers
Access Republic Areas

Requirement(s): Complete "Order 66"
Location: Felucia
Cost: 50,000 studs

Commander Barcara

Shoot Targets
Grapple
Summon Phase II Clone Troopers
Summon Galactic Marine Clone Troopers
Access Republic Areas

Requirement(s): Complete "Order 66"
Location: Mygeeto
Cost: 50,000 studs

Captain Jag

Shoot Targets
Grapple
Summon Phase II Clone Pilots
Access Republic Areas

Requirement(s): Complete "Order 66"
Location: Coruscant Hangar, Coruscant
Cost: 50,000 studs

Stass Allie

Force (Level 4)
Jedi Force
Cut Objects with Lightsaber
Throw Lightsaber at Objects
Access Republic Areas

Requirement(s): Complete "Order 66"
Location: Saleucami
Cost: 200,000 studs

Aayla Secura

Force (Level 3)
Jedi Force
Cut Objects with Lightsaber
Throw Lightsaber at Objects
Access Republic Areas

Requirement(s): Complete "Order 66"
Location: Felucia
Cost: 150,000 studs

Ki-Adi-Mundi

Force (Level 3)
Jedi Force
Cut Objects with Lightsaber
Throw Lightsaber at Objects
Access Republic Areas

Requirement(s): Complete "Order 66"
Location: Mygeeto
Cost: 150,000 studs

Plo Koon

Force (Level 4)
Jedi Force
Cut Objects with Lightsaber
Throw Lightsaber at Objects
Access Republic Areas

Requirement(s): Complete "Order 66"
Location: Jedi Temple, Coruscant
Cost: 200,000 studs

Youngling

Training Lightsaber (Blue)

Force (Level 1)
Jedi Force
Cut Objects with Lightsaber
Throw Lightsaber at Objects

Requirement(s): Complete "Order 66"
Location: Jedi Temple, Coruscant
Cost: 50,000 studs

Ashla

Training Lightsaber (Blue)

Force (Level 1)
Jedi Force
Cut Objects with Lightsaber
Throw Lightsaber at Objects

Requirement(s): Complete "Order 66"
Location: Jedi Temple, Coruscant
Cost: 50,000 studs

Jempa

Training Lightsaber (Green)

Force (Level 1)
Jedi Force
Cut Objects with Lightsaber
Throw Lightsaber at Objects

Requirement(s): Complete "Order 66"
Location: Jedi Temple, Coruscant
Cost: 50,000 studs

Cin Drallig

Force (Level 3)
Jedi Force
Cut Objects with Lightsaber
Throw Lightsaber at Objects

Requirement(s): Complete "Order 66"
Location: Jedi Temple, Coruscant
Cost: 150,000 studs

Shaak Ti

Force (Level 4)
Jedi Force
Cut Objects with Lightsaber
Throw Lightsaber at Objects

Requirement(s): Complete "Order 66"
Location: Jedi Temple, Coruscant
Cost: 200,000 studs

Shock Trooper

Shoot Targets
Grapple
Stun Enemies
Use Electricity Panels
Access Republic Areas

Requirement(s): Complete "The Great Purge"
Location: Jedi Temple, Coruscant
Cost: 20,000 studs

Mas Amedda

Access Republic Areas
Access Imperial Areas

Requirement(s): Complete Cutscene "A New Empire"
Location: Senate House, Coruscant
Cost: 10,000 studs

Orn Free Taa

Requirement(s): Complete Cutscene "A New Empire"
Location: Senate House, Coruscant
Cost: 5,000 studs

Sly Moore

Access Republic Areas
Access Imperial Areas

Requirement(s): Complete Cutscene "A New Empire"
Location: Senate House, Coruscant
Cost: 10,000 studs

Mustafarian (North)

Requirement(s): Complete "Battle of the Heroes"
Location: Mustafar
Cost: 5,000 studs

Mustafarian (South)

Requirement(s): Complete "Battle of the Heroes"
Location: Mustafar
Cost: 5,000 studs

Mustafarian Droid

Requirement(s): Complete "Battle of the Heroes"
Location: Mustafar
Cost: 5,000 studs

Passel Argente

Requirement(s): Complete "Battle of the Heroes"
Location: Mustafar
Cost: 5,000 studs

San Hill

Requirement(s): Complete "Battle of the Heroes"
Location: Mustafar
Cost: 5,000 studs

Shu Mai

Requirement(s): Complete "Battle of the Heroes"
Location: Mustafar
Cost: 5,000 studs

Wat Tambor

Requirement(s): Complete "Battle of the Heroes"
Location: Mustafar
Cost: 5,000 studs

Neimodian Warrior

Shoot Targets
Grapple
Access Separatist Areas

Requirement(s): Complete "Battle of the Heroes"
Location: Mustafar
Cost: 10,000 studs

Nute Gunray

Summon Neimodian Warriors
Access Separatist Areas

Requirement(s): Complete "Battle of the Heroes"
Location: Mustafar
Cost: 125,000 studs

Poggle the Lesser

Fly
Summon Geonosian Warriors
Access Separatist Areas

Requirement(s): Complete "Battle of the Heroes"
Location: Mustafar
Cost: 30,000 studs

Rune Haako

Summon Neimodian Warriors
Access Separatist Areas

Requirement(s): Complete "Battle of the Heroes"
Location: Mustafar
Cost: 20,000 studs

Medical Droid

Requirement(s): Complete "Battle of the Heroes"
Location: Surgical Tower, Coruscant
Cost: 5,000 studs

FX-9 Surgical Assistant Droid

Requirement(s): Complete "Battle of the Heroes"
Location: Surgical Tower, Coruscant
Cost: 5,000 studs

Polis Massan

Requirement(s): Complete "Battle of the Heroes"
Location: Polis Massa
Cost: 5,000 studs

Bail Organa

Shoot Targets
Grapple
Access Republic Areas
Access Rebellion Areas

Requirement(s): Complete "Battle of the Heroes"
Location: Polis Massa
Cost: 30,000 studs

Captain Antilles

Shoot Targets
Grapple
Summon Rebel Troopers
Access Republic Areas
Access Rebellion Areas

Requirement(s): Complete "The Secret Plans"
Location: N/A
Cost: N/A

Captain Antilles (Episode III)

Shoot Targets
Grapple
Access Republic Areas
Access Rebellion Areas

Requirement(s): Complete "Battle of the Heroes"
Location: Polis Massa
Cost: 20,000 studs

Zett Jukasa

Force (Level 1)
Jedi Force
Cut Objects with Lightsaber
Throw Lightsaber at Objects

Requirement(s): Complete Episode III: Revenge of the Sith
Location: N/A
Cost: N/A

Princess Leia Organa

Shoot Targets
Grapple
Access Rebellion Areas

Requirement(s): Complete "Escaping the Death Star"
Location: N/A
Cost: N/A

Princess Leia Organa (Robes)

Shoot Targets
Grapple
Access Rebellion Areas

Requirement(s): Complete "The Secret Plans"
Location: N/A
Cost: N/A

Princess Leia Organa (Ceremonial)

Shoot Targets
Grapple
Access Rebellion Areas

Requirement(s): Complete "The Battle of Yavin IV"
Location: N/A
Cost: N/A

Princess Leia Organa (Hoth)

Shoot Targets
Grapple
Access Rebellion Areas

Requirement(s): Complete "The Evacuation of Echo Base"
Location: N/A
Cost: N/A

Princess Leia Organa (Breathing Gear)

Shoot Targets
Grapple
Access Rebellion Areas

Requirement(s): Complete "The Asteroid Field"
Location: N/A
Cost: N/A

Princess Leia Organa (Bespin)

Shoot Targets
Grapple
Access Rebellion Areas

Requirement(s): Complete "An Unfriendly Welcome"
Location: N/A
Cost: N/A

Princess Leia Organa (Boushh)

Blaster
Thermal Detonator

Shoot Targets
Grapple
Blow Up Silver LEGO
Access Rebellion Areas
Access Bounty Hunter Areas

Requirement(s): Complete "Rescuing Solo"
Location: N/A
Cost: N/A

Princess Leia Organa (Slave)

Requirement(s): Complete "The Great Sarlacc Pit of Carkoon"
Location: N/A
Cost: N/A

Princess Leia Organa (Endor)

Shoot Targets
Grapple
Access Rebellion Areas

Requirement(s): Complete "Chasing the Scout Troopers"
Location: N/A
Cost: N/A

Princess Leia Organa (Ewok Village)

Requirement(s): Complete "The Battle of Endor"
Location: N/A
Cost: N/A

General Leia Organa

Shoot Targets
Grapple
Access Rebellion Areas
Access Resistance Areas

Requirement(s): Complete "The Battle of Takodana"
Location: N/A
Cost: N/A

Luke Skywalker (Tatooine)

Lightsaber (Blue)
Blaster Rifle
Microbinoculars

Cut Objects With Lightsaber
Throw Lightsaber at Objects
Shoot Targets
Grapple
Scan Hidden Areas with Microbinoculars

Requirement(s): Complete "The Judlands of Tatooine"
Location: N/A
Cost: N/A

Luke Skywalker (Training Helmet)

Lightsaber (Blue)
Blaster

Cut Objects With Lightsaber
Throw Lightsaber at Objects
Shoot Targets
Grapple

Requirement(s): Complete Episode IV: A New Hope
Location: N/A
Cost: N/A

Luke Skywalker (Stormtrooper)

Lightsaber (Blue)
Blaster

Cut Objects With Lightsaber
Throw Lightsaber at Objects
Shoot Targets
Grapple
Access Imperial Areas

Requirement(s): Complete "Into The Death Star"
Location: N/A
Cost: N/A

Luke Skywalker (Pilot)

Lightsaber (Blue)
Blaster

Force (Level 1)
Jedi Force
Cut Objects With Lightsaber
Throw Lightsaber at Objects
Shoot Targets
Grapple
Access Rebellion Areas

Requirement(s): Complete "The Battle of Yavin IV"
Location: N/A
Cost: N/A

Luke Skywalker (Ceremonial)

Lightsaber (Blue)
Blaster

Force (Level 1)
Jedi Force
Cut Objects With Lightsaber
Throw Lightsaber at Objects
Shoot Targets
Grapple
Access Rebellion Areas

Requirement(s): Complete "The Battle of Yavin IV"
Location: N/A
Cost: N/A

Luke Skywalker (Hoth)

Lightsaber (Blue)
Blaster

Force (Level 1)
Jedi Force
Cut Objects With Lightsaber
Throw Lightsaber at Objects
Shoot Targets
Grapple
Access Rebellion Areas

Requirement(s): Complete "The Battle of Hoth"
Location: N/A
Cost: N/A

Luke Skaywalker (Bacta Tank)

Force (Level 1)
Jedi Force
Access Rebellion Areas

Requirement(s): Complete "The Battle of Hoth"
Location: Echo Base, Hoth
Cost: 50,000 studs

Luke Skywalker (Dagobah)

Lightsaber (Blue)
Blaster

Force (Level 2)
Jedi Force
Cut Objects With Lightsaber
Throw Lightsaber at Objects
Shoot Targets
Grapple
Access Rebellion Areas

Requirement(s): Complete "Training on Dagobah"
Location: N/A
Cost: N/A

Luke Skywalker (Bespin)

Lightsaber (Blue)
Blaster

Force (Level 2)
Jedi Force
Cut Objects With Lightsaber
Throw Lightsaber at Objects
Shoot Targets
Grapple
Access Rebellion Areas

Requirement(s): Complete "Duel on Bespin"
Location: N/A
Cost: N/A

Luke Skywalker (Skiff)

Force (Level 3)
Jedi Force
Cut Objects With Lightsaber
Throw Lightsaber at Objects
Access Rebellion Areas

Requirement(s): Complete "Rescuing Solo"
Location: N/A
Cost: N/A

Luke Skywalker (Endor)

Force (Level 3)
Jedi Force
Cut Objects With Lightsaber
Throw Lightsaber at Objects
Access Rebellion Areas

Requirement(s): Complete "Chasing the Scouts"
Location: N/A
Cost: N/A

Luke Skywalker (Jedi Knight)

Force (Level 3)
Jedi Force
Cut Objects With Lightsaber
Throw Lightsaber at Objects
Access Rebellion Areas

Requirement(s): Complete "The Battle of Endor"
Location: N/A
Cost: N/A

Luke Skywalker (Jedi Master)

Force (Level 4)
Jedi Force
Cut Objects With Lightsaber
Throw Lightsaber at Objects
Access Rebellion Areas

Requirement(s): Complete TBD
Location: N/A
Cost: N/A

Han Solo

Requirement(s): Complete "Mos Eisley"
Location: N/A
Cost: N/A

Han Solo (Stormtrooper)

Shoot Targets
Grapple
Access Imperial Areas

Requirement(s): Complete "Into The Death Star"
Location: N/A
Cost: N/A

Han Solo (Ceremonial)

Shoot Targets
Grapple
Access Rebellion Areas

Requirement(s): Complete "The Battle of Yavin IV"
Location: N/A
Cost: N/A

Han Solo (Parka)

Shoot Targets
Grapple
Access Rebellion Areas

Requirement(s): Complete "The Battle of Hoth"
Location: N/A
Cost: N/A

Han Solo (Hoth)

Shoot Targets
Grapple
Access Rebellion Areas

Requirement(s): Complete "Evacuation of Echo Base"
Location: N/A
Cost: N/A

Han Solo (Breathing Gear)

Shoot Targets
Grapple
Access Rebellion Areas

Requirement(s): Complete "The Asteroid Field"
Location: N/A
Cost: N/A

Han Solo (Bespin)

Shoot Targets
Grapple
Access Rebellion Areas

Requirement(s): Complete "An Unfriendly Welcome"
Location: N/A
Cost: N/A

Han Solo (Carbonite)

Requirement(s): Complete "Jabba's Palace"
Location: Jabba's Palace, Tatooine
Cost: 50,000 studs

Han Solo (Skiff)

Shoot Targets
Grapple
Access Rebellion Areas

Requirement(s): Complete "The Great Sarlacc Pit of Carkoon"
Location: N/A
Cost: N/A

Han Solo (Endor)

Shoot Targets
Grapple
Access Rebellion Areas

Requirement(s): Complete "Chasing the Scouts"
Location: N/A
Cost: N/A

Han Solo (Episode VI)

Shoot Targets
Grapple
Access Rebellion Areas

Requirement(s): Complete "Jedi Destiny"
Location: N/A
Cost: N/A

Han Solo (Episode VII)

Shoot Targets
Grapple
Access Rebellion Areas
Access Resistance Areas

Requirement(s): Complete "Hauling Rathars"
Location: N/A
Cost: N/A

Han Solo (Starkiller Base)

Shoot Targets
Grapple
Access Rebellion Areas
Access Resistance Areas

Requirement(s): Complete "Infiltrating Starkiller"
Location: N/A
Cost: N/A

Wedge Antilles

Shoot Targets
Grapple
Access Rebellion Areas

Requirement(s): Complete "The Battle of Yavin IV"
Location: N/A
Cost: N/A

Tusken Raider

Requirement(s): Complete "The Judlands of Tatooine"
Location: Judlands, Tatooine
Cost: 5,000 studs

Jawa

Electric Ion Laser Turret

Stun Enemies
Fix Certain Objects

Requirement(s): Complete "The Judlands of Tatooine"
Location: Jawa Sandcrawler, Tatooine
Cost: 10,000 studs

R1-G4

Requirement(s): Complete "The Judlands of Tatooine"
Location: Jawa Sandcrawler, Tatooine
Cost: 5,000 studs

R5-D4

Requirement(s): Complete "The Judlands of Tatooine"
Location: Jawa Sandcrawler, Tatooine
Cost: 5,000 studs

Asp Droid

Requirement(s): Complete "The Judlands of Tatooine"
Location: Jawa Sandcrawler, Tatooine
Cost: 5,000 studs

Owen Lars

Requirement(s): Complete "The Judlands of Tatooine"
Location: Lars House, Tatooine
Cost: 5,000 studs

Beru Lars

Requirement(s): Complete "The Judlands of Tatooine"
Location: Lars House, Tatooine
Cost: 5,000 studs

Bith Musician

Requirement(s): Complete "Mos Eisley"
Location: Mos Eisley Cantina, Tatooine
Cost: 5,000 studs

Doctor Evazan

Requirement(s): Complete "Mos Eisley"
Location: Mos Eisley Cantina, Tatooine
Cost: 5,000 studs

Pondo Baba

Requirement(s): Complete "Mos Eisley"
Location: Mos Eisley Cantina, Tatooine
Cost: 5,000 studs

Greedo

Shoot Targets
Grapple
Access Bounty Hunter Areas

Requirement(s): Complete "Mos Eisley"
Location: Mos Eisley Cantina, Tatooine
Cost: 20,000 studs

Sandtrooper

Shoot Targets
Grapple
Access Imperial Areas

Requirement(s): Complete "Mos Eisley"
Location: Mos Eisley Outskirts, Tatooine
Cost: 10,000 studs

Sandtrooper Lieutenant

Shoot Targets
Grapple
Summon Sandtroopers
Access Imperial Areas

Requirement(s): Complete "Mos Eisley"
Location: Mos Eisley Outskirts, Tatooine
Cost: 30,000 studs

Sandtrooper Commander

Shoot Targets
Grapple
Summon Sandtroopers
Access Imperial Areas

Requirement(s): Complete "Mos Eisley"
Location: Mos Eisley Outskirts, Tatooine
Cost: 50,000 studs

Garindan

Summon Sandtroopers
Access Imperial Areas

Requirement(s): Complete "Mos Eisley"
Location: Mos Eisley Outskirts, Tatooine
Cost: 20,000 studs

Stormtrooper

Shoot Targets
Grapple
Access Imperial Areas

Requirement(s): Complete "Jedi Destiny"
Location: Imperial Base, Endor
Cost: 10,000 studs

Stormtrooper Lieutenant

Shoot Targets
Grapple
Summon Stormtroopers
Access Imperial Areas

Requirement(s): Complete "Rescuing the Princess"
Location: Hangar, Death Star I
Cost: 30,000 studs

Stormtrooper Commander

Shoot Targets
Grapple
Summon Stormtroopers
Access Imperial Areas

Requirement(s): Complete "Rescuing the Princess"
Location: Hangar, Death Star I
Cost: 50,000 studs

Imperial Crew

Shoot Targets
Grapple
Summon Stormtroopers
Access Imperial Areas

Requirement(s): Complete "Rescuing the Princess"
Location: Operating Station, Death Star I
Cost: 25,000 studs

Rebel Trooper

Shoot Targets
Grapple
Access Rebellion Areas

Requirement(s): Complete "The Battle of Yavin IV"
Location: Watchtower, Yavin IV
Cost: 10,000 studs

Biggs Darklighter

Shoot Targets
Grapple
Access Rebellion Areas

Requirement(s): Complete "The Battle of Yavin IV"
Location: Hangar, Yavin IV
Cost: 15,000 studs

Dutch Vander

Shoot Targets
Grapple
Access Rebellion Areas

Requirement(s): Complete "The Battle of Yavin IV"
Location: Hangar, Yavin IV
Cost: 15,000 studs

Jek Porkins

Shoot Targets
Grapple
Access Rebellion Areas

Requirement(s): Complete "The Battle of Yavin IV"
Location: Hangar, Yavin IV
Cost: 15,000 studs

Theron Nett

Shoot Targets
Grapple
Access Rebellion Areas

Requirement(s): Complete "The Battle of Yavin IV"
Location: Hangar, Yavin IV
Cost: 15,000 studs

Zev Senesca

Shoot Targets
Grapple
Access Rebellion Areas

Requirement(s): Complete "The Battle of Yavin IV"
Location: Hangar, Yavin IV
Cost: 15,000 studs

Admiral Motti

Summon Stormtroopers
Access Imperial Areas

Requirement(s): Complete "The Battle of Yavin IV"
Location: Conference Room, Death Star I
Cost: 20,000 studs

Admiral Yularen

Summon Stormtroopers
Access Imperial Areas

Requirement(s): Complete "The Battle of Yavin IV"
Location: Conference Room, Death Star I
Cost: 25,000 studs

Grand Moff Tarkin

Shoot Targets
Grapple
Summon Stormtroopers
Access Imperial Areas

Requirement(s): Complete "The Battle of Yavin IV"
Location: Conference Room, Death Star I
Cost: 250,000 studs