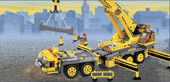 Custom in Progress!
This custom is not yet finished and is being modified by its creator, Bricky Blocks, and may undergo critical changes while this message remains in place.
LEGO Ultimate
LEGO Theme:

Various

Developer(s):
Publisher(s):

Warner Bros. Interactive Entertainment

Date Released:

August 10, 2021

Genre:

Action-Adventure

Mode(s):

Single player, Multiplayer, Online

Rating:

E10+

Platforms:

Windows PC
Mac OS X
Xbox One
PlayStation 4
Nintendo Switch
LEGO Ultimate is a custom LEGO game. The most biggest LEGO video game ever with all the themes, characters and vehicles.
Gameplay
LEGO Ultimate features the same gameplay as previous LEGO games. Some elements from the previous LEGO games are back such as level creator from LEGO Indiana Jones 2: The Adventure Continues, multibuilds from LEGO Star Wars: The Force Awakens, play with dinosaurs from LEGO Jurassic World, keystones from LEGO Dimensions.
The Mansion of the Heroes
The Mansion of the Heroes is the main hub of the game. It is sci-fi styled location in the middle of the Multiverse. After completing Some Assaults, you will come here and get introduced to Max, who gives you a tour of the hub. You will start off as Chase McCain when loading the game. When returning from a level you'll play as the last two characters you used that is not custom, extra toggle, giants (like MetalBeard, but simple Bigfigs like The Hulk and Rubeus Hagrid are okay) and vehicles. Unlocked characters roam around the hub freely at random, which you can switch to.
Living Room
This is the room where you start. It has the neon sign showing how much of the game is complete. When you approach it, the counters of how many Gold Bricks, Minikits, True LEGO Creators, and Red Bricks you have out of the total in the game. Around the room, there are doors leading to the different rooms. On the living room, you also see various characters roam around.
Portal Room
This room is based on LEGO Dimensions, in where you can access on different adventure worlds. This room is important to the game. These are the portals:
City: Based on a police station.
Seasonal: Based on Santa's workshop.
Space: Based on the moon.
Castle: Based on the yellow castle.
Fabuland: Based on the town hall.
Basic: Based on a helicopter.
Pirates: Based on a pirate ship.
Belville: Based on fairy tales.
Divers: Based on Aquazone.
Western: Based on a saloon.
Time Cruisers: Based on a time machine.
Adventurers: Based on Egypt.
Radio Control: Based on a racetrack.
Mining: Based on Power Miners.
Star Wars: Based on Mos Eisley Cantina.
Mickey Mouse: Based on Steamboat Willie.
Studios: Based on a film sudio.
Sports: Based on soccer.
BIONICLE: Based on the .
Alpha Team: Based on the Alpha Team.
Harry Potter: Based on Hogwarts.
Jack Stone: Based on Res-Q
Racers: Based on a race car.
LEGO Island: Based on the Infomaniac.
4 Plus: Based on LEGO City.
Discovery: Based on a space shuttle.
Vikings: Based on a fortress.
Dinosaurs: Based on a T-rex.
Exo-Force: Based on Stealth Hunter.
SpongeBob SquarePants: Based on SpongeBob's house.
Avatar: The Last Airbender: Based on the Air Nation.
Mr. Magorium's Wonder Emporium: Based on a toy shop.
Indiana Jones: Based on a temple.
Speed Racer: Based on a Mach 5.
Prince of Persia: Based on a market.
Toy Story: Based on Andy's house.
World Racers: Based on X-treme Daredevils.
Ninjago: Based on a dojo.
Pharaoh's Quest: Based on a pyramid.
Cars: Based on Rust-Eze.
Pirates of the Caribbean: Based on a pirate ship.
DC Comics: Based on the Batcave.
Marvel: Based on S.H.I.E.L.D.
Friends: Based on Heartlake City
Monster Fighters: Based on a forest.
The Lord of the Rings/The Hobbit: Based on Middle-earth.
The Big Bang Theory: Based on the apartment.
WALL-E: Based on WALL-E's color scheme.
Beatles' Yellow Submarine: Based on the Yellow Submarine.
Legends of Chima: Based on the lion temple.
Teenage Mutant Ninja Turtles: Based on the Turtles' lair.
The Lone Ranger: Based on the western.
The Simpsons: Based on the Simpsons' house.
Mixels: Based on the Infernites.
The LEGO Movie: Based on Cloud Cuckoo Land.
Ultra Agents: Based on the HQ.
Disney Princess: Based on Belle's Castle.
Minecraft: Based on the End.
Elves: Based on Naida's Epic Adventure Ship.
Jurassic World: Based on a entry gate.
Scooby-Doo: Based on the Mystery Machine.
The Wizard of Oz: Based on Emerald City.
Doctor Who: Based on the TARDIS.
Back to the Future: Based on the DeLorean Time Machine.
Portal 2: Based on a Aperture Science door.
Ghostbusters: Based on the Ghostbusters' HQ.
Midway Arcade: Based on Defender.
Adventure Time: Based on Jake the Dog.
Sonic the Hedgehog: Based on Green Hill Zone.
The Powerpuff Girls: Based on the three main heroines (Blossom, Bubbles and Buttercup).
Teen Titans Go!: Based on Titan Tower.
Knight Rider: Based on KITT.
The Goonies: Based on The Inferno.
Fantastic Beasts and Where to Find Them: Based on Macusa.
Gremlins: Based on Gizmo's head.
The A-Team: Based on the logo.
Beetlejuice: Based on Beetlejuice's color scheme.
Mission: Impossible: Based on IMF.
E.T. The Extra-Terrestrial: Based on the E.T.'s mothership.
Nexo Knights: Based on Knighton.
The Angry Birds Movie: Based on the Bad Piggies.
Disney: Based on the Disneyland castle.
The LEGO Batman Movie: Based on Bat-Computer.
DC Super Hero Girls: Based on the high school.
TECHNIC: Based on Mindstorms.
Ben 10: Alien Force: TBA.
Hero Factory: Based on the Assembly Tower.
DUPLO: Based on the DUPLO logo.
Galidor: Based on a planet.
Clikits: Based on stars.
AirWolf: Based on the AirWolf Helicopter.
Goosebumps: Based on a manuscript
Home Alone: Based on Kevin's house.
Jaws: Based on a shark.
Plants vs. Zombies: Based on the Player's house.
Pac-Man and the Ghostly Adventures:: Based on the Power Berries.
Red Dwarf:: Based on Red Dwarf
The Chronicles of Narnia: TBA
The Heroes of Olympus: TBA
Night at the Museum: Based on Smithsonian Museum
Stranger Things: TBA
Zootopia: Based on Sahara Square.
Big Hero 6: Based on Baymax' color scheme.
Wreck-It Ralph: Based on a Fix-It Felix Jr. arcade machine.
MIB: Men in Black: TBA
Willy Wonka and the Chocolate Factory: Based on the factory.
Power Rangers: Based on the logo.
War of the Worlds: TBA
Short Circuit: Based on Johnny-5
Bill and Ted's Excelent Adventure: Based on
MacGyver: TBA
Jumanji: Based on a board game.
Daft Punk: TBA
The Polar Exoress: Based on a train.
The Mummy: Based on a temple.
The Karate Kid: TBA
Magnum P.I.: Based on ROBIN 1
The X-Files: TBA
Armageddon: Based on a asteroid.
How to Train Your Dragon: Based on Toothless.
Samurai Jack: TBA
The Addams Family: Based on the mansion.
Mars Attacks!: Based on a martian head.
Who Framed Roger Rabbit: Based on Acme Corporation.
The Mask: Based on the Mask's clothes.
Mighty Med: TBA
Lab Rats: Elite Force: TBA
Fast and Furious: Based on Mazda RX-7.
RoboCop: Based on the Omni Consumer Products logo
Pixels: Based on a pixelated portal.
Star Trek: Based on USS Enterprise.
Generator Rex: TBA
Pacific Rim: Based on a Kaiju.
Project Almamac: TBA
Monster Trucks: TBA
Storks: TBA
The Green Hornet: Based on the Green Hornet.
Ice Age: Based on a ice cave.
Rio: Based on a carnival float.
King Kong: Based on the iconic scene.
National Treasure: TBA
Pan: TBA
Miss Peregrine's Home for Peculiar Children: TBA
2001: A Space Odyssey: Based on Discovery One
Blade Runner: TBA
Charlie's Angels: TBA
DC's Legends of Tomorrow: TBA
Game of Thrones: TBA
The Hunger Games: TBA
Independence Day: TBA
Kubo and the Two Strings: TBA
The Maze Runner: Based on the Glade
Miami Vice: Based on the Daytona Spider
Planet of the Apes: TBA
ROBLOX: Based on the logo.
Sherlock: Based on London.
Steven Universe: Based on the gems.
Customizer Room
This is the room where you can create your own character. They all start off as just a yellow guy. As you unlock characters, their parts will be available. When you collect all the characters, you can have a lot of combinations.
Building Room
This is the room where you build various objects.
Library
This is the room where you read information from the source materials. The librarian from Venice will sell you the books, each with a line of information about either franchises. You can also read a book describing your current character.
Bonus Room
This is the room where the Bonus levels are. If you have enough Gold Bricks, you can build the doors.
A New Hope - 40 Bricks
LEGO City - 80 Bricks
Anakin's Flight - 120 Bricks
New Town - 160 Bricks
Young Indy - 200 Bricks
Ancient City - 240 Bricks
Warehouse - 280 Bricks
Wayne Manor - 320 Bricks
Arkham Asylum - 360 Bricks
Harry's Destiny - 400 Bricks
Hostage Crisis - 440 Bricks
Castle of Doom - 480 Bricks
The Ride - 520 Bricks
LEGO Hogwarts - 560 Bricks
LEGO Gotham City - 600 Bricks
LEGO Middle-earth - 640 Bricks
The Brick Apple? - 680 Bricks
Nuff Said - 720 Bricks
House Party Protocol - 760 Bricks
Tabloid Tidy Up - 800 Bricks
A Shock Withdrawal - 840 Bricks
Feeling Frisky - 880 Bricks
Put up Your Dukes - 920 Bricks
Stunt Show Surprise - 960 Bricks
Reptillian Ruckus - 1000 Bricks
Stranger Danger - 1040 Bricks
The Thrill of Chess - 1080 Bricks
Bro-tunheim - 1120 Bricks
Giant Middle-earth - 1160 Bricks
LEGO Isla Nublar - 1220 Bricks
Poe to the Rescue - 1240 Bricks
Rathtar Hunting - 1280 Bricks
Lor San Tekka's Return - 1300 Bricks
Crimson Corsair - 1300 Bricks
Trouble Over Taul -1400 Bricks
Ottegan Assault - 1500 Bricks
Arcade Room
This is the room where you can play video games in a TV set. If you use a console you use, play through video games from every level.
The Store
This is the room where you can buy characters, vehicles, gadgets, items, songs and red bricks, the Market Seller sells you everything.
Jabba's Palace
This is the room where you access the bounty hunter missions. In each mission, you play as the Bounty Hunters from LEGO Star Wars II, with the addition of new Bounty Hunters Jango Fett, Zam Wesell, Cad Bane, Aurra Sing, Robonino, Cato Parasitti, Gha Nachkt, HELIOS-3D, Kanjiklub Gang Member, Mandalorian, Pre Vizsla, Shahan Alama, Sugi, Tasu Leech and Turk Falso. These are the bounties:
WALL-E
EVE
M-O
John Lennon
Paul NcCartney
George Harrison
Ringo Starr
Kevin Beckman
Princess Bubblegum
Miles "Tails" Prowder
Knuckles the Echidna
Amy Rose
Big the Cat
TBA - The Powerpuff Girls Adventure World
TBA - Knight Rider Adventure World
Sloth
Newt Scamander
Tina Goldstein
Queenie Goldstein
Jacob Kowalski
John "Hannibal" Smith
"Howling Mad" Murdock
Templeton "Face" Peck
TBA - Beetlejuice Adventure World
Sarah Davies
Benji Dunn
Luther Stickell
E.T.
Elliot
Matilda
Ben Tennyson
Gwen Tennyson
Kevin Levin
Spell Class
This is the room where you can buy spells for the Harry Potter and fantasy themed characters. Ollivander will teach you a spell, and you will test it on five Death Eaters. Once the fifth Death Eater is defeated, you will pay the studs and the spell will be on the spell wheel permanently.
Super Free Play Room
This is the room where you select six levels to play in a row in Free Play. There are no collectables, just meant to be for fun. Your party will remain the same for all six levels. This is a great way to bring Extra Toggle characters to other levels.
Hint Room
This is the room where Coulson hangs out after the tour. He will sell you hints about how to play the game.
Code Room
This is the room where you can enter cheat codes.
Basement Museum
This is the room where you can view various stuff.
Minikit Room
This is the room where you can view Minikits.
Minifigure Viewer Room
This is where you can view characters in a 3D viewer.
Save Game Room
This is the room where you save your game.
Disco Room
This is the room where you place any kind of music from any franchise and dance in a dance machine. You can also download music either fanmade or not and also play music from your device.
The Car Garage
This is the room where you store the vehicles.
Level Room
This the room where you access levels, it can be accessed by using the Bat-Computer.
Battle Arena Room
This is the room where you enter the battle arenas.
The Ballroom
This is the room where you celebrate when the game is completed.
DUPLO Kindergarten Room
This is the room where DUPLO chracters study.
Cinema
This is the room where you watch cutscenes, trailers and character spotlights.
Gold Brick Room
This is the room where you can buy lots and lots of gold bricks. Mr. Gold will be the one selling.
Adventure World Creator Room
This is the room where you create adventure world, buy objects in the store.
Outside of the Mansion
This is the outside from the Mansion of the Heroes.
The Garden
This is where you plant things.
The Farm
This is the farm where you buy animals and creatures.
Main Entrance
This is the main entrance of the main hub.
The Sports Arena
This room is where you play many sports.
Themes
LEGO Dimensions

The Wizard of Oz
Doctor Who
Back to the Future
Portal 2
Ghostbusters
Midway Arcade
Adventure Time
Sonic the Hedgehog
The Powerpuff Girls
Teen Titans Go!
Knight Rider
The Goonies
Fantastic Beasts and Where to Find Them
Gremlins
The A-Team
Beetlejuice
Mission: Impossible
E.T. The Extra-Terrestrial

Disney

Aladdin
Alice in Wonderland
Lilo & Stitch
Peter Pan
The Incredibles
Monsters, Inc.
Inside Out
Pinocchio
The Nightmare Before Christmas
Mary Poppins
Robin Hood
Hercules

DC Super Hero Girls
DUPLO

Doc McStuffins
Miles from Tomorrowland
Adventure Worlds
LEGO Ultimate (Main Hub)
The Mansion of the Heroes

Living Room
Portal Room
Customizer Room
Building Room
Library
Bonus Room
Arcade Room
The Shop
Jabba's Palace
Spell Class
Super Free Play Room
Hint Room
Code Room
Basement Museum

Minikit Room
Minifigure Viewer Room

Save Game Room
Disco Room
The Car Garage
Level Room
Battle Arena Room
The Ballroom
DUPLO Kindergarten Room
Cinema
Gold Brick Room
Laboratory
Adventure World Creator Room
Beach

Outside of the Mansion

The Garden
Main Entrance
River
The Sports Arena
LEGO City

Airport
Construction Site
Gas Station
LEGO HQ
Space Centre
Bank
Train Station
Park
City Garage
Coast Guard HQ
Hospital
Beach
Harbor
Fire Station
Police Station
City Corner
Post Office
Coast Guard Tower
Toys 'R' Us
Neighbourhood
Public Transport Station
Cinema
School
Octan Gas Station
Racetrack
Museum
Criminal Hideout
Cargo Terminal
LEGO Store
Shell Serving Station
Bus Station
Cycle Fix-It Shop
Breezeway Café
Hamburger Stand
Command Post Central
Paradisa District

Seaside Cabana
Sidewalk Café
Paradise Playground
Sunset Stables
Island Arcade
Cabana Beach
Sand Dollar Café
Dolphin Point
Poolside Paradise
Country Club
Rolling Acres Ranch
Fun Fair

Architecture District

Sears Tower
Willis Tower
John Hancock Tower
Empire State Building
Seattle Space Needle
Solomon Guggenheim Museum
Fallingwater
The White House
Rockfeller Center
Burj Khalifa
Farnsworth House
Robie House
Brandenburg Gate
Sydney Opera House
Big Ben
Villa Savoye
Leaning Tower of Pisa
Sungyemun
Imperial Hotel
United Nations Headquarters
Eiffel Tower
Trevi Fountain
Marina Bay Sands
Lincoln Memorial
Flatiron Tower
Louvre
Buckingham Palace
Guggenheim Museum

Emergency Response Center
Big Rig Truck Stop
Exxon Gas Station
McDonald's
LEGOLAND
Soccer Stadium
Grand Central Station
Coast Watch HQ
Agents' HQ

Volcano Base
The Mine
The Gold Mine
Forest

Robbers' Hideout
Forest Police HQ
Rocky River Retreat

Farm
Prison Island
Crooks Island
Desert
The Arctic

Arctic Base Camp
Polar Base

The Volcano
The North Pole

Santa's Workshop
Forest
The Angel Castle

Winter Village

Toy Shop
Bakery
Post Office
Cottage
Train Station
Ice Rink
Christmas Tree Shop
Park

The Family House
Spring Village

Easter Bunny's House
Farm
The River

Thanksgiving City
Park
Halloweenland

Pumpkin Garden
Graveyard
Haunted House
The Witch's Cottage

Gingerbread House
Neighborhood

Valentine Day Restaurant
Trick or Treat House
Thanksgiving House

Beach
Autumn House
The Moon
Mars
Earth
The Aliens' Mothership
Chip Nebula's Space Station
UFO
Zotax
Krysto
Galaxy Squad Mission Base
Insectoid Planet
Castle of Morica
Citadel of Orlan
Dark Fortress
Mistlands Tower
King Leo's Castle
Yellow Castle
The River
Ghostly Hideout
Majisto's Tower
Forest
Blacksmith Shop
Dungeon
Magic Shop
The Bridge
Armor Shop
Hemlock Stronghold
Majisto's Magical Workshop
Siege Tower
Guarded Inn
Knight's Castle
Black Falcon's Fortress
Wolfpack Tower
Fire Breathing Fortress
Witch's Magic Manor
Royal Knight's Castle
Underwater
Dwarves' Mine
Trolls' Mountain Fortress
The Mill
Prison Tower
King's Siege Tower
Medieval Market Village
Kingdoms Joust
Underwater
Dragon Mountain
King's Castle
Samurai Stronghold
Stone Tower Bridge
Flying Ninja Fortress
Fabuland

Taxi Station
Cottage
Service Station
Hospital
Town Hall
Theatre
Beauty Salon
Park
School
Playground
Country Cottage
Amusement Park
Police Station
Bakery
Fire Station
Airport
Hotel Restaurant
General Store
Fun Park
City

Gas Station
Train Station
Church
Zoo
Park
Police Station
Fire Station
Workshop
Hospital
Racetrack
TV Studio
Construction Site
Airport

Farm
Lighthouse Island
Windmill
The North Pole
Underwater
Jungle
South Africa
Forbidden Island
Shipwreck Island
Skull Island
Rock Island
Enchanted Island
Soldiers' Fortress
Treasure Island
Witch's Cottage
Princess Rosaline's Room
The Enchanted Palace
The Good Fairy's House
The Enchanted Garden
Dance Studio
Madam Frost's Castle
Garden
Desert Island
Surfer's Paradise
The Royal Crystal Palace
Safran's Amazing Bazaar
The Golden Palace
Little Fairy Garden
Fairy Island
Golden Land
Nursery
Pop Studio
Underwater
Winter Wonder Palace
Royal Summer Palace
Sunshine Home
Crystal Cove Beach
Discovery Station
Underwater

Shark's Crystal Cave
Neptune Discovery Lab
Hydro Crystallisation Station
Aquabase
The Shipwreck
City of Atlantis
Gateway of the Squid
Atlantis Exploration HQ
Portal of Atlantis
Sh
Gold City

Sheriff Station
Bank
General Store

Abandoned Mine
Fort LEGOREDO
Rapid River Village
1996

Mythic Mountain Time Lab
City

Pirate Times
Space Times
Egypt

Mummy's Tomb
Sphinx
The Temple of Anubis

Amazon
Dino Island
Orient

Mount Everest
India
China
Mines

Crystal Mines
Rock Raiders HQ
Rock Monster Hideout

Deep Caves

Underground Mining Station

Surface
Tatooine

Mos Espa Grand Arena
Beggar's Canyon
Jabba's Palace
Watto's Junkyard
Mos Eisley
Grand Pit of Carkoon
Jundland Wastes
Jawa Mountain Fortress
Hubba Heights

Coruscant

Level 5000
CoCo Town
Entertainment District
Galaxies Opera House
Grand Republic Medical Facility
Imperial Palace
Monument Plaza
Museum of Multispecies Sciences
Outlander Club
Republic Judiciary Central Detention Center
Senate Office Building
Works

Hoth

Echo Base
Echo Station 3-T-8
Moorsh Moraine
Outpost Beta
Shyloah's Crest
Wampa Mountain

Bespin
Mustafar

Black Sun Fortress
Darth Sidious' Mustafar Facility
The Last Resort
Mustafar Mining Facility

Naboo

Lake Country
Lake Paonga
Theed Royal Palace
Varykino

Geonosis

Badlands
Droid Factory
Geonosian Hive Spire
Im'g'twe Hills
Geonosian Arena
Progate Temple

Utapau
Mygeeto
Salucami
Felucia
Dagobah
Kasyyyk
Kamino
Yavin IV

Great Temple of Massassi
Massassi Valley
Yavin 4 Colony
Skygazer Hill

Death Star
Death Star II
Endor

Death Star's Shield Generator
Ewok Village

Jakku

Goazon Badlands
Starship Graveyard
Sacred Villages

Starkiller Base
D'quar
Takodanna

Maz Kanata's Castle
Nymeve Lake
Toontown

House of Mouse
Donald's Boat

Mouseton

Mickey's House
Minnie's House

Duckburg

Donald's House
McDuck Manor
The Money Bin

Spoonerville
St. Canard
The River
Mickey Mouse's Clubhouse
Mickey Park
Willie's Castle
Negaverse
Quaintinia
Forest
Monster Lab
Dino City
City

Soccer Stadium
Basketball Stadium
Hockey Stadium

The Snowboard Mountain
Neighborhood

Street Basketball Area
Skatepark
Matru Nui
Karzahni
Artakna
Daxia
Xia
Odina
Zakaz
Destral
Karda Nui
Southern Continent
Northern Continent
Stelt
Nynrah
Visorak Island
Tren Krom's Island
Keetongu and Tahtorak's Homeland
Southern Islands
Mata Nui
The Pit
Mahri Nui
Iconox
Vulcanus
Tesara
Tajun
Roxtus
Atero
Valley of the Maze
White Quartz Mountains
Black Spikes Mountains
Iron Canyon
Sea of Liquid Sand
Skrall River

Great Volcano
Forest of Blades
Great Being's Laboratory
Dark Falls
Dunes of Treason

Sandray Canyon
Dunes of Treason
Hot Springs
Scrapyard
Creep Canyon
River Dormus
Northern Frost
Gold Being's Fortress
Deep Freeze

Mobile Command Center
Ogel's Mountain Fortress

Underwater
Ogel Control Center
Hogwarts

Hogwarts Grounds

Hagrid's Hut
Forbidden Forest
Quidditch Field

Hogwarts Express

Voldemort's Boathouse
Platform 9 3/4
Diagon Alley
4 Privet Drive
Godric's Hollow
Grimmauld Place
Hogsmeade
LEGO City

Police Station
Fire Station
Res-Q Headquarters
Bank
A.I.R. Operations HQ
Aqua Res-Q Super Station
Brick Street

Gas Station
Highway
Bank
Police Station
Bridge
Tuner Garage

Racetrack
Baja Desert
The Jungle
Space
Ferrari Racetrack
Speed Champions Racetrack

Racing Arena
Car Garage
Gas Station
Car Repairment Station
LEGO Island

Studio
Skatepark
Pepper's House
Airport
Technician Bob's Workshop
Information Center
Hospital
Radio Station
Post Office
Pizzeria
Res-Q Center
Jack O'Trades Store
Harbour
Police Station
Construction Yard
Hotel
Party House
Garage
Lucky Larry's House
Gas Station
Racetrack
The Dock
LEGO City

Police Station
Gas Station
Quick Fix Station
Fire Squad HQ
Beach
Construction Site

Pirates World

Treasure Island
Pirate Dock
Skull Island

New York City
The Viking Kingdom

Castle
The Cliff
Viking Fortress
Sea
Ruined City
Grasslands
Pteranodon Tower
Island
Underwater

Bikini Bottom

Conch Street

SpongeBob's House
Squidward's House
Patrick's House

Krusty Krab
Chum Bucket
Jellyfish Fields
Shady Shoals
Mrs. Puff's Boating School
Sandy's Treedome
Salty Spitoon
Goofy Goober's
Glove World
Goo Lagoon
Kelp Forest
Flying Dutchman's Ship

Rock Bottom
New Kelp City
Atlantis
Tentacle Acres
New Kelp City
Southern Air Temple
Fire Nation Lands
Water Nation Lands
City

Mr. Magorium's Wonder Emporium
Hospital
Mahoney's House
College
The Lost Temple
Temple of Doom
Kingdom of the Crystal Skull
Hangar 51
Jungle
Thunderhead Raceway
Fuji Helexicon
Grand Prix Colosseum
The North Pole
Future
Middle Ages
Transylvania
Race 3000 Stadium
Pirate Island
Ancient Greece
Space

Lunar Command HQ
UFO Attack Planet

Farm
Magma Mine
The Pirate Ship
Orient Bazaar
Atlantis
Banana Forest
Swamp
Egypt
New Ninjago City
Hogwarts
Kokoriko Farm
LEGO City
Hoth
Maya Mystica
Middle-Earth
Gotham City
Land of Chima
Heroica World

Draida Bay
Waldruk Forest
Caverns of Nathuz
Castle Fortaan
Barresh Settlements
Ennon
Drandora Port
Gates of Elsruck
Ilrion
Rock Band Stage
Backstage
Rock Shop
Pirate Ship
LEGO City

Police Station
Construction Site
Train Station

Monster Dino Island
King's Castle
Space
The Mines
Monster Forest
Persia
Azad
Tower of Dawn
India
Patna
Neighborhood

Andy's House
Bonnie's House

Pizza Planet
Al's Apartment
Al's Toy Barn
Sunnyside Daycare

Butterfly Room
Caterpillar Room

Trash Compacter
Blizzard's Peak
Desert of Destruction
Snake Canyon
Jagged Jaws Reef
Wreckage Road
Gator Swamp
New Ninjago City

Monastery
Ed & Edna's Scrap N' Junk
Cyrus' Tower
Master Chen's Noodle Shop
Ancient Library of Domu
Concert Hall
Fishing Village
Four Weapons
Grand Sensei Darreth's Mojo Dojo
Kryptarium Prison
Mega Monster Amusement Park
Ninjago City Aquarium
Ninjago Doomsday Comix
Ninjago Museum of History
Steep Wisdom

Caves of Despair
Master Chen's Island
Cursed Realm
Cloud Kingdom
The Digiverse
New Djinjago City
Anacondrai Base
Fire Temple
Hypnobrai Base
Ignacia
Ouroborus
The Sea of Sand
City of Stiix
The Underworld
Egypt

Pharaoh's Forbidden Ruins
Scorpion Pyramid
Sphinx
Radiator Springs

Cozy Cone Motel
Fillmore's Taste-In
Flo's V8 Café
Hudson Hornet Racing Museum
Luigi's Casa Della Tires
The Racing Museum
Radiator Springs Courthouse & Fire Department
Radiator Springs Curios Shop
Radiator Springs Drive-In Theatre
Ramone's House of Body Art
Sarge's Suplus Hut
Sarge's SUV Boot Camp
Tow Mater Towing & Savage
Tractor Pasture
Willy's Butte

Cadillac Range
Ornament Valley
Wheel Well Motel
Interstate 40
Tokyo

Tokyo National Art Center
Haneda Airport
Kabuki Za Theatre
Mount Fuji
Tokyo Imperial Palace
Rainbow Bridge
Tokyo Streets
Tokyo Tower
House of Donuts

Paris
Porto Corsa

Carmani
Porto Corsa Casino
Porto Corsa Circuit
Carfe
Café Frizione

London

Buckingham Palace
Big Bentley
St. Paul's Cathederal
Houses of Parliament
Tyre Bridge
Ye Left Turn Inn
Admiralty Arch
BRC
Coach Motor Works

Oil Rigs
Motor Speedway of the South
Los Angeles International Speedway
Port Royal

Fort Charles
Blacksmith's Shop
Jail Cell

Isla De Muerta
Isla Cruces
Tortuga
Underwater
The Fountain of Youth
Gotham City

Arkham Asylum
ACE Chemicals
GCPD Building
Wayne Industries Building
Wayne Manor

Metropolis

Daily Planet Building
LexCorp Tower
Heroes Park
Kryptonian Scout Ship

Atlantis
Star City

Arrowcave
City Hall
Palmer Technologies Building

Central City

CC Jitters
CCPD Building
Centray City Picture News Building
S.T.A.R. Labs

National City

CatCo Worldwide Media
D.E.O. Headquarters
Lord Technologies Facility

Oa
New York City

Bryant Park
Central Park
Grand Central Station
Stark Tower
Times Square
Statue of Liberty
Daily Bugle
Baxter Building
Oscorp
Fisk Tower
Avengers Mansion
Roxxon Oil Plant
Empire State Building
Ryker's Island
Sanctum Sanctorum
Upper East Side
New York Power Plant
X-Mansion
Marvel HQ
East Village
East Harlem
West Harlem
Queensboro Bridge
Brooklyn Bridge
Yorkville
Empire State University
The Raft Ferry Port
Lower East Side
Financial District
Industrial District
Soho
Little Italy
F.E.A.S.T.
Columbus Circle
Horizen Labs
Dockyard

Asgard

Bifrost
Rainbow Bridge
Throne Room

Barton's Farm
Malibu
S.H.I.E.L.D. Helicarrier
Sokovia
South Africa
Washington D.C.
Utopia
Great Britain
Xandar
Knowhere
Morag
Heartlake City

Lake Heart
Main Street
Heartlake High School
Clover Meadows
Whispering Woods
Beach
Park
Heartlake Heights
Heartlake Stables
Clearspring Mountains
Lighthouse Island
Swamp
Woods
Graveyard
The Crazy Scientist's Lab
Vampyre Castle
Haunted House
Middle-Earth

Minas Tirith
Mordor
Amon Hen
The Shire
Rivendell
Mines of Moria
Hobbiton
Misty Mountains
Goblin-Town
Mirkwood
Thranduil's Elven Kingdom
Dol Guldur
Lake-Town
Dale
The Lonely Mountain
The Apartment
California Institute of Technology
The Comic Center of Pasadena
The Cheesecake Factory
Gas Station
Dry Cloeaners
Capitol Comics
IKEA
Earth

WALL-E Transport Vehicle
Probe Ship
City

Space
Axiom

Lido Deck
The Repair Ward
Garbage Disposal
Blue Mountains
Liverpool
Sea of Time
Sea of Science
Sea of Monsters
Sea of Nothing
Foothills of the Headlands
Sea of Holes
Pepperland
Land of Chima

Lion Temple
Eagle Temple
Tundra
Beavers Village
Falling Jungle
Gorilla Forest
Rhino Quarry
Swamps
Mount Cavora
Raven's Junkyard
New York City
Sewers
Shredder's Lair
Underwater
April's Farm House
Springfield

Springfield Nuclear Power Plant
Springfield Elementary
Springfield Town Hall
Kwik-E-Mart
Sir Putt-A-Lot's Merrie Olde Fun Centre
The Simpsons' House
Krusty Land
Buzz Cola Factory
Springfield Gorge
Barney's Bowlarama
Sleep-Eazy Motel
KBBL Radio Tower
Springfield Cemetery
Large Rock
Mixel Mountain
Mixel Park
Mixamajig Threshold
Mix Orleans
Magma Wastelands
Mine
Mountain City
Frozen Volcanoes
Farmlands
Sproingy Lands
Swamplands
Spiky Desert
Magic Tent
Klinkerton
Lixer Land
Weldo Land
Muncholand
Mixopolis

MCPD Station
MCPD Police Academy
Castle
Musicland
MCFD Station
Mixopolis Wharf
Sea Dawg
Mixopolis General Hospital
Mixopolis Middle School
Mixopolis Zoo
Mixes
Lava Lounge
Tuxedo Club
Mixopolis Bank

Mixels Moon
Nixels Land
Bricksburg
The Old West
Middle Zealand
Cloud Cuckoo Land
The Depths
Octan Tower
Astor City

AntiMatter's Hideout
Astoria
Cane Beach
Coleport
Downtown
Pointer Island
Riverside
Rookbridge
Southgate
The Peak
Uptown
West Village
Agrabah

The Sultan's Palace
Bazaar
Desert
The Royal Academy

Beast's Castle

The Main Foyer
The Den
The Prison Tower
The West Wing
The East Wing
Major Dinning Room
Private Gardens
The Library
The Ballroom

DunBroch

The Castle
The Castle Green
The Harbor
Forest
The Ring of Stones
The Witch's Cottage
The Ruins of the Ancient Kingdom
Crone's Tooth

Cinderella's Castle

King's Throne Room
Ballroom
King's Bedroom
King's Office
Dinning Room
Library
Cellar
Tremaine's Room
Hallways
Wedding Chapel
Gym
Clock Tower
Sewing Room
Cinderella's Room

Arendelle

Elsa's Ice Palace
Arendelle Chapel
Village

King Stefan's Castle

Ballroom
The Highest Tower
Princess Aurora's 2nd Bedroom
Dining Room
Hallways
Garden
Bridge
Library
Courtyard
Tower

Forest

Dwarfs' Mine
Cottage of the Seven Dwarfs

Corona

The Castle
The Village
The Market Place
The Prison
The Chapel

Antlatica

Triton's Palace
The City
Ariel's Grotto
Ursula's Lair
Ship Graveyard
Marketplace
Morgana's Lair
The Overworld

The Forest
The Village

Village Library
Village Farm

The Desert

Desert Temple
Desert Well

The Swamp
The Snow Forest
The Jungle
The Ocean

Ocean Monument
Jungle Temple

Mushroom Island
The Mountains

Mountain Caverns
Abandoned Mineshaft
Stronghold

The Nether

Nether Fortress
Nether Spire

The End
Elvendale

Creative Workshop
Spa
Magical Bakery
Elves' Treetop Hideaway
Skyra's Mysterious Sky Castle
Forest
School of Dragons
Starlight Inn
Fire Dragon's Lava Cave
The Secret Market Place
Precious Crystal Mine
Dragon Sanctuary
Ragana's Magic Shadow Castle
Isla Nublar

Hammond Creation Lab
Innovation Center
Main Street
T-Rex Kingdom
I-Rex Pen
Mosasaurus Feeding Arena
High Security Area

Isla Nublar (Jurassic Park)

Helicopter Landing Area
Visitor Center
Raptor Paddock
Tyrannosaurus Rex Paddock
Brachiosaurus Plains
Triceraptops Fields
Maintenance Shed
East Dock

Isla Sorna

InGen Camp
Communications Center
Landing Site
InGen Lab
Birdcage

Underwater
Haunted House
Lighthouse
Fairground
Cemetery
Lost Beach
Underwater

Sunken Ruins
Shipwreck
Submarine

Pirate Cove
The Wizard of Oz
Oz

Emerald City
Munchkin Town
Wicked Witch's Castle
Haunted Forest
Yellow Brick Road

Kansas
Doctor Who
London

21st Century London

3W Facility
Silurian Lair

19th Century London

Trenzalore
Mars
Telos
Skaros
Back to the Future
Hill Valley (1885)
Hill Valley (1985)
Hill Valley (2015)
Portal 2
Aperture Science Enrichment Center

Test Chamber 01
Test Chamber 02
Test Chamber 03
Bring Your Daughter to Work Day
New York City (1985)

Ghostbusters HQ
New York Public Library
Statue of Liberty
Metropolitan Museum of Art
Dana's Apartment
Institute for Advanced Theoretical Research
WKRR-TV Studio
Sedgewick Hotel
Ray's Bookshop

New York City (2016)

Firehouse (2016)
Zhu's Chinese Restaurant
Aldridge Mansion
Mercado
Higgins Institute of Science
Times Square
Chinatown
Subway
Firehouse
West End
Midway Arcade
Arcade Plaza
Rampage City
Joust Cavern
Toobin' Falls
The Badlands
Vindicators Fortress
Super Sprint Circuit
Gauntlet Labyrinth
Cyberball Stadium
720° Skate Park
Defender Mountain
Marble Madness Course
XYBots Tunnel
Adventure Time
Land of Ooo

Pillow World
Finn and Jake's Treehouse
Ice Kingdom
Candy Kingdom
Fire Kingdom
Mountain Man
Lumpy Space
Castle Lemongrab
Cloud Kingdom
The BadLands
Beautopia
Fish Parliament
Iceberg Lake
Tree Trunks Apple Orchard
Vault of Bones
The Marauder's Village
Breakfast Kingdom
Sonic the Hedgehog
Green Hill Zone
Chemical Plant Zone
Aquatic Ruin Zone
Carnival Night Zone
Sandopolis Zone
Lava Reef Zone
Ice Cap Zone
Death Egg Zone
Emerald Altar
Metropolis Zone
The Powerpuff Girls
Teen Titans Go!
Knight Rider
The Goonies
Fantastic Beasts and Where to Find Them
New York

Magical Congress of the United States of America
Goldstein Apartment
Jacob's Apartment
Central Park
Times Square
Fleury's Fancy Fauna
City Hall
Diamond District
Desolation Alley
The Blind Pig
Thorne Tower
Steen National Bank
Port Authority
Libery Island
Gremlins
Kingston Falls

Peltzer's House
Dorry's Tavern
Kingston Falls YMCA
Bank
Movie Theater
Police Station
School
Department Store

Chinatown
Clamp Center
The A-Team
Mexico
A-Team Headquarters
Downtown Los Angeles

B.A. Baracus' Garage
Face's Apartment Building

Airport
Airport Runway
Lagoon
Sun and Moon Encampment
Veterans Hospital
Docks
Container Ship
Prison
Oil Fields
Motel
Strom Drain
Trailer Park
Beetlejuice
Mission: Impossible
Prague

Prague Embassy
Prague Safe House
Akvarium

Sydney
Shanghai
Seville
Rome
Wind Farm
Biocyte
Island Base
Langley, Virginia
E.T. The Extra-Terrestrial
Forest
Elementary School

Elementary School Classroom

Construction Site
The Suburbs
Bridge
Elliott's House
BMX Trail
Kingdom of Knighton

Knightonia
Waterton
Forest
Hill Country
Diggington
Laughingshire
Omelette
Port
Grinstead
Onu
Auremville
Waste Land
Swamp Castle
Lava Lands
Fire Fortress
Volcanoes
Cold North
Rockland
Snottingham
Resort
Pig City
Angry Birds' Island

Red's House
Maltilda's Anger Management Class
Aladdin
Agrabah

The Sultan's Palace
Bazaar
Desert
The Royal Academy

Morbia
Odiferous
The Isle of Galifem
The Vanishing Isle
Alice in Wonderland
Wonderland

The Exterior
White Rabbit's House
Shoreline
Meadow of Living Flowers
The Mushroom
The Mad Hatter's House
Queen of Hearts' Castle
Maze
Tulgey Wood

England
Lilo & Stitch
Honolulu
San Francisco
Planet Turo
Kokaua Town

Ali'i Trail
Animal Shelter
Baseball Field
Beach Gym
The Beach
Beauty Parlor
Birds of Paradise Hotel
Cinema
Costumes
French Fry's
Gas Station
Golf Course
Haunted House
Hip Hop Fusion Studio
Hula School
Japanese Restaurant
Jumba & Pleakley's Bed & Not Breakfast
Kiki's Coffee Hut
Kimo's Arcade
Kokaua Town Lanes
Kokaua Town Prison
Kokaua Wildlife Preserve
Lilo's House
Macki Macaw's
Mart
Mertle's House
Mrs. Hasagawa's House
Museum of Natural History Kauai
Observatory
Orchard Falls Mall
Pet Shop
Pineapple Water Tower
Rental Hut
Shave Ice
World's Largest Sandwich

Izayoi Island
Prison Asteroid K-37
Jumba's Lab
Waialeale Peak
Underwater
Peter Pan
Never Land

Hangman's Tree
Mermaid Lagoon
Skull Rock
Indian Camp
Crocodile Creek
Pixie Hollow
Neverland Jungle

England
The Incredibles
Metroville

Bob Parr's House
Western View Junior High

Nomanisan Island
Edna's Mansion
DC Super Hero Girls
Super Hero High School

The Courtyard
Shooting Practice Classroom
Dorm Rooms
Classrooms
SaveBall Court
Crazy Quilt's Classroom
Flight Course
Boom Tubes Room
City

Construction Site
Police Station
Highway
The Repair Shop
Harbor
Downtown
Fire Station
Octan Gas Station
Bridge

Mine
The Racing Stadium
Underwater
Snowy Mountain
Desert
Farm
Space
RoboRiders World
Swamp
Academy for Mindstorms Creators
Assembly Tower
Construction Site
Makuhero Power Plant
Action Wheelers Circuit
Dino Valley
Western Town
Forest
100 Acre Woods

Pooh's House
Piglet's House
Owl's House
Rabbit's House and Garden
Gopher's Tunnels
Tigger's House
Eeyore's House
Kanga and Roo's House
Poohsticks Bridge
Heffalump Hollow

Sunflower Valley
LEGO Ville

Stables
Airport
Bank
Construction Site
Grocery Store
My First Garden
Park
Ice Cream Parlor
Café
Fire Station
School
Playhouse
Farm
Hospital
My First Shop
Horse Stable
Zoo
Circus
Racetrack
Animal Clinic
Gas Station
Police Station
Market Place
Pet Shop
Bus Station
Busy Garage
Post Office
Supermarket
Ferrari F1 Racetrack
Playground
Wildlife Park
Waterpark
Health Center
Girl's Playhouse
Intelligent Train Station
Beach
Theater

Castle
Island of Sodor

Tidmouth Sheds
Knapford
Shunting Yards
Brendam
Gordon's Hill
Ffarquhar
The Windmills
The Viaduct
The Watermill
Kirk Ronan
Toby's Shed
Suddery Castle
Lighthouse
Wellsworth
Cliff Side Track
The Ruined Castle
Shen Valley
Lakeside

Neverland

Pirate Island

Beach
Hub
Map Room
Bedroom
Treasury
Bucky's Grotto
Basketball Court

Belch Mountain
Big Bug Valley
Birdbath Bluff
Blue Whale Way
Buccaneer's Buf
Butterfly Bluff
Chi-Chi-Chilly Canyon
City of Gold
Coral Cove
Srink Pot Swamp
Forever Tree
Pirate Princess Island
Fountain of Forever
Crimson Isle
Rainbow Falls
Ha-Ha Hedges
Sailor's Swamp
Doubloon Lagoon
Jungle
Shipwreck Beach
Pegleg Pond
Fa-La-La Falls
Vally of Shadows
King Crab Island
Have a Banana Grove
Windy Cove
Skybird Island
Tiptoe Pass
Cranberry Bog
Crystal Tunnel
Hidden Cove
Hideout
Island of Bell
Pirate's Plunge
Pirate Putt-Putt Course
Pirate Pyramid
Sandbar Straits
Seahorse Shallows

Propwash Junction

Skipper's Flight School
Chug and Dottie's Fill n' Fly
Kernel Co
Pancho's Fill n' Fly
Traffic Control
Leadbottoms

Tri-Kingdom

Enchancia

Castle
Town

Jade's House
Ruby's House

Enchancia Academy

Avalor
Dragon Hold
Elvenmoor
Freezenburg
Hakalo
Merroway Cove
Mystic Meadows
Tangu
Trolls' Grotto
Wei-Ling
Wildwing Valley

Little Robots World
Dora the Explorer World

Dora's House
Boots' House
Blueberry Hill
Troll Bridge
Rainforest
Purple Planet
Outer Dimensions

Galidor
Arbo
Elta-Siktar
Ur
Wex

Nick's Room
Star's House
Heart's House
Daisy's House
City

The Friendship Center
Flashin' Fashion Salon
Pink & Pearls Shop
Cool Room
Hip Hair Beauty Salon
Glamour Show
The Designer School

Tropical Island
Garden of the Flowers
Snowy Town
The Birthday Parade
Playable Characters
Name
Weapons
Abilities
Image
"Where are my Pants?" Guy

1137 (Clone Trooper)

Hit Targets
Grapple
Activate Clone Trooper Panels

212th Clone Trooper

Hit Targets
Grapple
Activate Clone Trooper Panels

4-LOM

Blaster Rifle
Thermal Detonator

Hit Targets
Destroy Silver LEGO Objects
Activate Protocol Droid Panels
Activate Bounty Hunter Panels

501st Clone Pilot

Hit Targets
Grapple
Activate Clone Trooper Panels

501st Legion Clone Trooper

Hit Targets
Grapple
Activate Clone Trooper Panels

50th Anniversary Minifigure

Master Build
Build Lantern Constructs
Perform Flash Builds
Build Imagination Constructs
Hit Targets
Feed People
Activate LEGO Club Panels

A.I.M. Agent

A4-D

Fix Broken Objects
Activate Robot Panels

Aang

Throw Staff into Sockets
Flight
Acrobatic
Pole Vault
Ventilation

Aaron Fox

Nexo Bow and Arrow
Nexo Shield

Acrobatic
Hit Targets
Fill Wall Sockets
Sonar Smash
Laser Deflection
Activate Nexo Shield Switches

Aayla Secura

Force
Laser Deflection
Melt Gold LEGO Objects
Acrobatic

Abby Yates

Destroy Swarm of Ghosts
Melt Gold LEGO Objects
Solve Ghost Puzzles

A-Bomb

Super Strength
Super Jump
Hazard Protection

Abomination

Super Strength
Super Jump
Hazard Protection

Abraham Lincoln

Absorbing Man

Ace the Bathound

Acer

Super Speed
Tire Attack
Melt Gold LEGO Objects
Drift
Use Accelerator Switches

Achu

Throw Spear into Sockets
Sword Switches
Boomerang
Drone Access (Snake)

Action Wheeler 1

Fix Broken Objects
Technology
Build with DUPLO Bricks

Action Wheeler 2

Fix Broken Objects
Technology
Build with DUPLO Bricks

Action Wheeler 3

Fix Broken Objects
Technology
Build with DUPLO Bricks

Actor

Adam Acid

Super Strength
Hazard Protection
Hit Targets

Adam West

Adi Gallia

Force
Laser Deflection
Melt Gold LEGO Objects
Acrobatic

Admiral

Cut Ropes/Vines
Sword Switches

Admiral Ackbar

Throw Coffee
Interact with Coffee Machines
Activate Resistance Panels

Admiral James Norrington

Cut Ropes/Vines
Sword Switches
Hit Targets

Admiral Piett

Admiral Woodhouse

Cut Ropes/Vines
Sword Switches

Admiral Yularen

Admiral's Daughter

ADU Computer Specialist

Cuff Robbers
Hit Targets
Technology
Activate ADU Panels

ADU Rookie

Cuff Robbers
Hit Targets
Technology
Activate ADU Panels

ADU Scientist

Technology
Hacking
Communication
Activate ADU Panels

ADU Sergeant

Cuff Robbers
Hit Targets
Technology
Activate ADU Panels

ADU Soldier

Cuff Robbers
Hit Targets
Technology
Activate ADU Panels

Agent 13

Agent Caila Phoenix

Hacking
Grapple
Melt Gold LEGO Objects
Acrobatic

Agent Carter

Relic Detector
Acrobatic
S.H.I.E.L.D. Access

Agent Charge

Destroy Silver LEGO Objects
Grapple
Stealth
Hit Targets
Technology
Activate Agents Panels

Agent Chase

Destroy Silver LEGO Objects
Grapple
Stealth
Hit Targets
Technology
Activate Agents Panels

Agent Coulson

Hit Targets
Destroy Silver LEGO Objects

Agent Curtis Bolt

Hacking
Grapple
Melt Gold LEGO Objects

Agent Fuse

Destroy Silver LEGO Objects
Grapple
Stealth
Hit Targets
Technology
Activate Agents Panels

Agent Jack Fury

Hacking
Grapple
Melt Gold LEGO Objects

Agent Kallus

Agent M

Agent Max Burns

Hacking
Grapple
Melt Gold LEGO Objects

Agent Sitwell

S.H.I.E.L.D. Access
HYDRA Access

Agent Steve Zeal

Hacking
Grapple
Melt Gold LEGO Objects

Agent Swift

Destroy Silver LEGO Objects
Grapple
Stealth
Hit Targets
Technology
Activate Agents Panels

Agent Swipe

Destroy Silver LEGO Objects
Grapple
Stealth
Hit Targets
Technology
Activate Agents Panels

Agent Trace

Destroy Silver LEGO Objects
Grapple
Stealth
Hit Targets
Technology
Activate Agents Panels

Agent Trey Swift

Hacking
Grapple
Melt Gold LEGO Objects

Agile Archer

Acrobatic
Hit Targets
Pole Vault

Ahsoka Tano

Force
Laser Deflection
Melt Gold LEGO Objects
Acrobatic

Air Taxi Pilot

Aira

Ventilation
Flight
Use Elemental Powers

Airen Cracken

Ajay Sidhu

Tracking
Grapple
Hit Targets

Akator Skeleton

Raise the Dead
Hazard Protection
Hover

Al the Barber

Alamut Guard

Throw Spear into Sockets
Sword Switches

Alan Grant

Reassemble Bone Piles
Cut Ropes/Vines
Dig
Use Claw Switches

Albert Albatross

Albert Runcorn

Magic
Illumination
Shield

Albert Spinderouter

Aldar Beedo

Aldrich Killian

Destroy Silver LEGO Objects
Melt Gold LEGO Objects

Alecto Carrow

Magic
Illumination
Shield

Alex

TNT Block
Diamond Sword
Pickaxe
Shovel
Bow and Arrow

Acrobatic
Destroy Silver LEGO Objects
Cut Ropes/Vines
Sword Switches
Mine
Destroy Minecraft Blocks
Dig
Hit Targets
Pole Vault

Alexia Sinister

Alfie the Apprentice

Alfred Pennysworth

Boomerang
Put out Fires
Dig
Laser Deflection

Alfrid

Alicia Spinnet

Magic
Illumination
Shield

Alien (Mars Mission)

Melt Gold LEGO Objects
Super Strength
Charge Alien Switches

Alien (Toy Story)

Technology
Access Small Hatches
Charge Alien Switches

Alien Avenger

Hit Targets
Technology
Hacking
Charge Alien Switches

Alien Commander (Alien Conquest)

Melt Gold LEGO Objects
Hacking
Technology
Charge Alien Switches

Alien Commander (Mars Mission)

Melt Gold LEGO Objects
Super Strength
Charge Alien Switches

Alien Mosquitoid

Hit Targets
Hazard Protection
Melt Gold LEGO Objects
Sonar Smash

Alien Trooper

Melt Gold LEGO Objects
Hacking
Technology
Charge Alien Switches

Alien Trooper (Minifigures)

Melt Gold LEGO Objects
Hacking
Technology
Charge Alien Switches

Allan Houston

Hit Targets
Do Basketball Challenges
Äcrobatic

Allegra Zane

Allen Iverson

Hit Targets
Do Basketball Challenges
Äcrobatic

Alpha Draconis

Destroy Silver LEGO Objects
Hit Targets
Hacking
Technology
Acrobatic
Charge Alien Switches

Altair

Use Martian Switches
Hacking
Technology
Hit Targets

Amanda Kirby

Amanda Waller

Hit Targets
Stealth
Relic Detector
Acrobatic

Ambulance Driver

Ambush Bug

America Chavez

Laser Deflection
Super Strength
Acrobatic
Flight
Hazard Protection

Ammand the Corsair

Amos Diggory

Magic
Illumination
Shield

Amset-Ra

Amycus Carrow

Magic
Illumination
Shield

Anakin Skywalker

Force
Laser Deflection
Melt Gold LEGO Objects
Acrobatic

Anamaria

Cut Ropes/Vines
Sword Switches

Ancient Sailor

Andrea

Andrew

Andy Droid

Destroy Silver LEGO Objects
Hit Targets
Hacking
Technology
Acrobatic
Activate Robot Panels

Angelica

Cut Ropes/Vines
Sword Switches

Angelina Johnson

Magic
Illumination
Shield

Angler Fish

Scare Crowds of People
Underwater Swimming
Illumination

Animal Control

Acrobatic
Drone Access (Skunk)

Ann Droid

Destroy Silver LEGO Objects
Hit Targets
Hacking
Technology
Acrobatic
Activate Robot Panels

Ann Lee

Acrobatic
Hit Targets
Pole Vault

Anthony Goldstein

Magic
Illumination
Shield

Antimatter

Antimatter Staff
Anti-Gravity Flyer

Super Strength
Mind Control
Flight

Ant-Man

Shrink

Access Small Hatches
Grate Access

Grow
Sonar Smash
Technology
Hacking

Antoine Walker

Hit Targets
Do Basketball Challenges
Acrobatic

Anubis Guard

Laser Deflection
Cut Ropes/Vines
Sword Switches

Apollo Astronaut

Jet-Blaster
American Flag

Destroy Silver LEGO Objects
Flight (Jetpack)
Hacking
Hit Targets
Technology
Activate Spaceman Panels

Apollo Island Worker

April O'Neil

Call for Help
Communication
Acrobatic

Apu Nahasapeemapetilon

Aqua Raider

Underwater Swimming
Hit Targets
Grapple

Aquaman

Underwater Swimming
Hazard Cleaner
Atlantis
Grow Plants
Put out Fires
Communicate with Animals

Aquart

Aquashark

Hit Targets
Grapple
Underwater Swimming
Use Aquazone Panels

Aragog

Use Claw Switches
Super Strength

ARC Trooper

Hit Targets
Grapple
Use Backpack Switches

Archangel

Archer

Acrobatic
Hit Targets
Pole Vault

Arctic Explorer

Survive Cold Temperatures

Arcturus

Use Martian Switches
Hacking
Technology
Hit Targets

Arcturus (Ninjago)

Cut Ropes/Vines
Sword Switches

ARF Trooper

Argus Filch

Illumination
Hit Targets
Open Doors
Drone Access (Mrs. Norris)

Ariel

Communicate with Animals
Underwater Swimming
Boomerang
Drone Access (Sebastian)

Arkillo

Super Strength
Super Jump
Hazard Protection
Flight
Build Lantern Constructs
Lantern Beam
Laser Deflection

Arkon

Laser Deflection
Destroy Silver LEGO Objects
Super Strength
Acrobatic

Armoured Skeleton

Cut Ropes/Vines
Sword Switches
Laser Deflection
Raise the Dead
Hazard Protection

Arnim Zola

Arrow

Bow and Arrow
Explosive Arrow

Relic Detector
Technology
Hit Targets
Grapple
Acrobatic
Destroy Silver LEGO Objects

Arrow (Alpha Team)

Hacking
Hit Targets
Technology
Fix Broken Objects
Activate Alpha Team Panels

Arthur Fol

Arthur Weasley

Arwen Evenstar

Asajj Ventress

Force
Laser Deflection
Melt Gold LEGO Objects
Acrobatic

Ash

Acrobatic
Pass Through Dark Areas
Hazard Protection

Ash Attacker

Cut Ropes/Vines
Sword Switches
Super Strength
Lava Protection

Ashla

Force
Laser Deflection
Melt Gold LEGO Objects
Acrobatic
Access Small Hatches

Ashlee Starstrider

Hacking
Hit Targets
Technology
Activate Galaxy Squad Panels

Assassin Droid

Blaster Rifle
Thermal Detonator

Hit Targets
Destroy Silver LEGO Objects
Activate Robot Panels

Assistant (Jack Stone)

Fix Broken Objects
Drill
Cut Wood Planks

Assistant (Life on Mars)

Intelligence
Communication
Fix Broken Objects
Technology
Hacking
Destroy Silver LEGO Objects
Hit Targets

Assistant (Studios)

Astor City Police Man

Sonar Smash
Cuff Robbers
Stealth
Activate Police Panels

Astor City Scientist

Astro Commander

Hacking
Technology
Flight (Jetpack)
Melt Gold LEGO Objects
Sonar Smash
Activate Spaceman Panels

Astronaut (Mars Mission)

Hacking
Technology
Flight (Jetpack)
Melt Gold LEGO Objects
Sonar Smash
Activate Spaceman Panels

Astronaut (Minifigures)

Hover
Hacking
Technology
Activate Spaceman Panels

AT-AT Pilot

AT-DP Pilot

Atom

Shrink

Grate Access
Access Small Hatches

Technology
Acrobatic

Atrocitus

Super Strength
Super Jump
Hazard Protection
Flight
Build Lantern Constructs
Lantern Beam
Laser Deflection

AT-ST Pilot

Aunt May

Aurra Sing

Blaster
Thermal Detonator

Hit Targets
Destroy Silver LEGO Objects
Activate Bounty Hunter Panels

Auto

Super Strength
Fix Broken Objects
Activate Robot Panels

Ava

Access Small Hatches
Hacking
Acrobatic

Avak

Zamor Sphere Launcher
Seismic Weapon

Hit Targets
Super Strength
X-Ray Vision
Create Cage for Enemies

A-Wing Pilot

Axel Storm

Hit Targets
Grapple
Underwater Swimming
Technology

Axl

Super Strength
Cut Trees
Laser Deflection
Use Nexo Shield Switches

Axle

Destroy Silver LEGO Objects
Drill
Fix Broken Objects
Activate Miner Panels

Azari

Melt Gold LEGO Objects
Use Elemental Powers

Azrael

Glide
Dig
Technology
Relic Detector
Illumination
Boomerang
Laser Deflection

Aztec Warrior

Throw Spear into Sockets
Sword Switches
Laser Deflection

Babloo

Cut Ropes/Vines
Sword Switches
Grapple
Communicate with Animals
Drone Access (Monkey)

Baby Rock Monster

Super Strength
Catapult
Access Small Hatches

Baby Tyrannosaurus Rex

Super Strength
Sonar Smash
Access Small Hatches

Bad Cop/Good Cop

Melt Gold LEGO Objects
Hit Targets
Relic Detector
Activate Police Panels

Bagpiper

Bain

Baker

Hit Targets
Feed People
Cooking
Baking

Balin

Cut Ropes/Vines
Sword Switches
Access Small Hatches

Ballerina

Bandit (Rock Raiders)

Cut Wood Planks
Drill
Mine
Activate Miner Panels

Bandobras "Bullroarer" Took

Bane

Destroy Silver LEGO Objects
Hazard Protection
Acrobatic
Technology
Transform into Bane (Venom-Powered)

Bank Assistant

Banker

Banshee

Scare Crowds of People
Sonar Smash
Flight

Barbarian

Super Strength
Cut Ropes/Vines
Sword Switches

BARC Trooper

Bard

Acrobatic
Hit Targets
Pole Vault

Barney

Fix Broken Objects
Technology

Barney Bear

Baron Flambo

Destroy Silver LEGO Objects
Hazard Protection

Baron Mordo

Baron Rosso

Super Strength
Hit Targets

Baron Wolfgang von Strucker

Baron Zemo

Barracuda Guardian

Barret

Barriss Offee

Force
Laser Deflection
Melt Gold LEGO Objects
Acrobatic

Barrow-wight

Scare Crowds of People
Collects Objects from Underground
Raise the Dead
Hazard Protection

Barry

Taser
Floppy Disk
Drop Anchor

Electricity
Hacking
Grapple

Barry Smith

Bart Simpson

Access Small Hatches
Hit Targets
Grind on Rails

Barty Bulldog

Super Strength
Cut Trees
Put out Fires
Rescue Cats

Barty Crouch Sr.

Magic
Illumination
Shield

Baseball Fielder

Acrobatic
Super Strength
Do Baseball Challenges

Baseball Player

Acrobatic
Hit Targets
Do Baseball Challenges

Basic Figure

Megaphone
Handcuffs
Axe
Fire Extinguisher

Sonar Smash
Cuff Robbers
Stealth
Super Strength
Cut Trees
Put out Fires
Rescue Cats
Acrobatic

Basil the Bat Lord

Laser Deflection
Summon Bats

Basilisk

Scare Crowds of People
Cut Ropes/Vines
Super Strength
Gaze

Bat

Batgirl

Acrobatic
Boomerang
Grapple

Bathilda Bagshot

Batman

Boomerang
Grapple
Stealth
Glide
Do Martial Arts
Suit up into Bruce Wayne (Any)

Batman Beyond

Grapple
Flight
Stealth
Relic Detector
Boomerang
Dig

Batman of Zur-En-Arrh

Bat-Mite

Flight
Boomerang
Grapple
Grate Access
Access Small Hatches

Batroc

Battle Droid

Hit Targets
Flight (Jetpack)
Use Backpack Switches
Sonar Smash
Activate Separist Droid Panels

Battle Droid Commander

Hit Targets
Activate Separist Droid Panels

Battle Goddess

Acrobatic
Throw Spear into Sockets
Sword Switches
Laser Deflection

Battle Mech

Destroy Silver LEGO Objects
Flight
Super Speed
Hazard Protection
Super Strength
Activate Robot Panels

Batwoman

Relic Detector
Glide
Grapple
Acrobatic
Stealth

Baxter Stockman

Technology
Fix Broken Objects
Drone Access (Mouser)

BB-8

Activate Astromech Droid Panels
Rolling
Shock
Access Small Hatches
Use Gyrosphere Switches

Beach Trooper

Hit Targets
Grapple
Activate Imperial Panels

Beast

Use Claw Switches
Relic Detector
Technology
Acrobatic

Beast Boy

Underwater Swimming (Shark)
Flight (Bird)
Dig (Dog)
Access Small Hatches (Mouse)
Acrobatic
Transform into a Gorilla

Beast Master

Super Strength
Lava Protection

Becky Blastinoff

Flight (Jetpack)
Destroy Silver LEGO Objects
Acrobatic
Hacking
Technology
Activate Spaceman Panels

Beetle

Flight
Melt Gold LEGO Objects
Destroy Silver LEGO Objects

Bella

Bellatrix Lestrange

Magic
Illumination
Shield

Belloq

Belville Baby

Belville Figure

Belville Girl

Ben

Ben Hildebrand

Glide
Take Pictures
Wall Climbing

Ben Tennyson

Suit Wheel

Big Chill (Flight, Freeze Water, Put out Fires, Stealth)
Chromastone (Illumination)
Echo-Echo (Access Small Hatches, Sonar Smash)
Goop (Hazard Protection, Shoot Venom)
Swampfire (Melt Gold LEGO Objects, Grow Plants)
Spidermonkey (Grapple, Acrobatic)
Humungousaur (Super Strength, Super Jump)
Cannonball (Use Gyrosphere Switches)
XLR8 (Super Speed)
Ripjaws (Underwater Swimming, Bite Silver LEGO Chains)

Stealth
Super Soeed
Acrobatic

Bene

Force
Laser Deflection
Melt Gold LEGO Objects
Acrobatic

Bengal

Laser Deflection
Relic Detector
Dig
Acrobatic
Super Strength
Grate Access

Benny (Bob the Builder)

Super Speed
Dig
Use Accelerator Switches

Benny

Hacking
Technology
Flight (Jetpack)
Melt Gold LEGO Objects
Sonar Smash
Master Build

Bernadette Rostenkowski-Wolowitz

Bernard Bear

Bernie Von Beam

Wrench
Blaster
Flashlight

Fix Broken Objects
Hacking
Technology
Intelligence
Hit Targets
Illumination
Activate LEGO Club Panels

Berserker Uruk-hai

Illumination
Destroy Silver LEGO Objects

Bert

Super Strength
Super Jump
Hazard Protection

Bertie Bulldog

Super Strength
Cut Trees
Put out Fires
Rescue Cats

Bespin Guard

Bessie

Cut Ropes/Vines
Sword Switches
Hit Targets

Beta Ray Bill

Beth

Bianca Lamb

Bib Fortuna

Biff Starling

Hacking
Technology
Flight (Jetpack)
Melt Gold LEGO Objects
Sonar Smash
Activate Spaceman Panels

Bifur

Throw Spear into Sockets
Sword Switches
Access Small Hatches

Biggs Darklighter

Biker

Biker Bob

Bilbo Baggins

Access Small Hatches
Cut Ropes/Vines
Sword Switches
Build Wrath LEGO Objects

Bill Ding

Bill Weasley

Magic
Illumination
Shield

Billy Bear

Billy Bob Blaster

Fix Broken Objects
Technology

Billy Brennan

Glide
Take Pictures
Wall Climbing

Billy Goat

Billy Starbeam

Hacking
Hit Targets
Technology
Activate Galaxy Squad Panels

Birthday Clown

Feed People
Hit Targets
Sonar Smash

Birthday Minifigure

Fix Broken Objects
Master Build
Build Lantern Constructs
Perform Flash Buids
Build Imagination Constructs
Hit Targets
Feed People
Activate LEGO Club Panels

Bith

Black & White Rocker

Sonar Smash
Concert
Acrobatic

Black Bolt

Black Canary

Black Cat

Use Claw Switches
Grapple
Relic Detector

Black Falcon Knight

Sword Switches
Cut Ropes/Vines
Laser Deflection

Black Falcon Soldier

Sword Switches
Cut Ropes/Vines
Laser Deflection

Black Futuron Astronaut

Hacking
Technology
Flight (Jetpack)
Melt Gold LEGO Objects
Sonar Smash
Activate Spaceman Panels

Black Goliath

Shrink
Grow
Relic Detector
Fix Broken Objects
Technology

Black Hand

Flight
Grapple
Hit Targets
Build Lantern Constructs
Lantern Beam
Dig
Laser Deflection

Black Knight

Sword Switches
Cut Ropes/Vines
Laser Deflection

Black Manta

Heat Vision
Atlantis
Underwater Swimming
Super Strength

Black Mask

Hit Targets
Destroy Silver LEGO Objects

Black Panther

Dig
Tracking
Use Claw Switches

Black Skeleton Warrior

Super Strength
Cut Ropes/Vines
Sword Switches
Laser Deflection
Raise the Dead
Hazard Protection

Black-and-Green Skeleton

Raise the Dead
Hazard Protection

Blackbeard

Cut Ropes/Vines
Sword Switches
Hazard Protection

Blacksmith (Kingdoms)

Blacksmith (Knights' Kingdom)

Blacktron Astronaut

Laser Gun
Heavy Laser Gun
Blacktron Baton
Metal Detector

Activate Blacktron Switches
Melt Gold LEGO Objects
Hit Targets
Destroy Silver LEGO Objects
Electricity
Flight
Relic Detector

Blacktron Fan

Fix Broken Objects
Boomerang
Hit Targets
Activate Blacktron Switches

Blade

Acrobatic
Cut Ropes/Vines
Sword Switches

Blaze

Melt Gold LEGO Objects
Laser Deflection
Hazard Protection

Blaze Firefighter

Axe
Fire Extinguisher
Walkie-Talkie

Super Strength
Cut Trees
Put out Fires
Communication
Rescue Cats

Blight

Illumination
Hazard Protection
Hit Targets
Melt Gold LEGO Objects

Blob

Super Strength
Super Jump
Hazard Protection

Blondi the Pig

Blubs

Blue

Cut Ropes/Vines
Dig
Super Strength

Blue Beetle

Flight
Relic Detector
Melt Gold LEGO Objects
Put out Fires
Laser Deflection

Blue Classic Spaceman

Hacking
Technology
Flight (Jetpack)
Melt Gold LEGO Objects
Sonar Smash
Activate Spaceman Panels

Blue Ghost

Scare Crowds of People
Flight

Blue Marvel

Laser Deflection
Relic Detector
Electricity
Flight
Super Strength
Melt Gold LEGO Objects
Destroy Silver LEGO Objects
Hazard Protection

Bluecoat Sergeant 1

Bluecoat Sergeant 2

Bluffbeard

Boat Worker

Bob

Sonar Smash
Hacking
Build Imagination Constructs
Activate LEGO Club Panels

Bob Longtree

Bob Skull

Hacking
Technology
Flight (Jetpack)
Melt Gold LEGO Objects
Sonar Smash
Activate Spaceman Panels

Boba Fett

Blaster Rifle
Flamethrower
Wrist Rockets

Hit Targets
Melt Gold LEGO Objects
Destroy Silver LEGO Objects
Flight
Activate Bounty Hunter Panels

Bobby

Force
Laser Deflection
Melt Gold LEGO Objects
Acrobatic
Take Pictures
Access Small Hatches

Bobby Buoy

Hit Targets
Grapple
Underwater Swimming

Bofur

Super Strength
Mine
Access Small Hatches

Boil

Hit Targets
Grapple
Activate Clone Trooper Panels

Bolg

Bolobo

B'omarr Monk

Bomb

Destroy Silver LEGO Objects
Super Strength
Laser Deflection

Bombur

Super Strength
Cooking
Boomerang
Feed People
Access Small Hatches

Bones

Dig
Boomerang
Super Strength
Feed People
Hazard Protection
Raise the Dead

Bonezai

Acrobatic
Super Strength
Cut Trees
Laser Deflection

Bonk

Super Strength
Super Jump
Hazard Protection

Bonnie Bunny

Bonsai

Sword Switches
Laser Deflection
Acrobatic
Stealth

Booster Gold & Skeets

Flight
Hit Targets
Melt Gold LEGO Objects
Relic Detector
Acrobatic

Booster Strange

Boots

Access Small Hatches
Build with DUPLO Bricks

Bootstrap Bill Turner

Cut Ropes/Vines
Sword Switches
Hit Targets

Boris Bulldog

Boromir

Cut Ropes/Vines
Sword Switches
Laser Deflection
Activate Shield Switches

Boss Nass

Put out Fires
Underwater Swimming

Bossk

Blaster Rifle
Thermal Detonator

Hit Targets
Destroy Silver LEGO Objects
Activate Bounty Hunter Panels

Bo'Sun

Cut Ropes/Vines
Sword Switches
Hit Targets

Bo'sun Will

Cut Ropes/Vines
Sword Switches
Hit Targets

Boxer

Boy (Castle)

Boy Scout

Brachiosaurus

Braga

Cut Ropes/Vines
Sword Switches

Brainiac

Shrink Certain Objects
Mind Control
Hacking

Brainiac Minion

Brains

Destroy Silver LEGO Objects
Mine
Drill
Intelligence
Activate Miner Panels

Brawny Boxer

Break Jaw

Hacking
Technology
Bite Silver LEGO Chains
Super Strength
Hazard Protection

Bree Peasant

Brian May

Brick Daddy

Hit Targets
Hacking
Technology

Brick Masterson

Blaster
Fire Extinguisher
Axe
Walkie-Talkie

Hit Targets
Super Strength
Cut Trees
Put out Fires
Communication
Rescue Cats
Activate LEGO Club Panels

Brickett

Brickster-Bot

Super Strength
Activate Robot Panels

Brickster's Henchman

Fix Broken Objects
Communication
Technology

Bride

Brody

Broondjongen

Cut Ropes/Vines
Sword Switches

Bucko

Cut Ropes/Vines
Sword Switches

Bucky Butler

Builder (LEGO Battles)

Super Strength
Dig
Fix Broken Objects

Bullseye (Marvel)

Hit Targets
Solve Card Puzzles

Bullseye (Toy Story)

Bungo

Throw Spear into Sockets
Sword Switches
Boomerang
Drone Access (Snake)

Bunny Suit Guy

Communicate with Animals
Feed People
Boomerang
Hopping

Burt "Birdman" Wellington

Bus Driver (City)

Bus Driver (SpongeBob SquarePants)

Bus Driver (Transport)

Businessman

Buster Bulldog

Super Strength
Cut Trees
Put out Fires
Rescue Cats

Butch Cavendish

Butch Patterson

Butcher

Cut Ropes/Vines
Sword Switches
Feed People
Boomerang

Butler-Bot

Access Small Hatches
Activate Robot Panels

Butterball

Laser Deflection
Hazard Protection

Buzz Droid

Flight
Activate Robot Panels

Buzz Lightyear

Melt Gold LEGO Objects
Hit Targets
Flight

Buzzy Bulldog

B-Wing Pilot

Bytar

Dual Bladed Spear
Mace
Constrictai Fang Blade

Scare Crowds of People
Acrobatic
Throw Spear into Sockets
Super Strength
Cut Ropes/Vines
Sword Switches
Access Small Hatches

C-3PO

Activate Protocol Droid Panels
Technology

Cacey

Cad Bane

Blaster Rifle
Thermal Detonator

Hit Targets
Destroy Silver LEGO Objects
Activate Bounty Hunter Panels

Cafe Waitress (Lucchino Caffe)

Throw Lucchino Caffe
Interact with Coffee Machines
Feed People
Acrobatic

Cafe Waitress (Treats)

Cairo Henchman

Cairo Swordsman

Cut Ropes/Vines
Sword Switches

Calamity Drone

Hit Targets
Acrobatic
Hacking
Activate Robot Panels

Cam Attaway

Hacking
Hit Targets
Technology
Fix Broken Objects

Camilla

Acrobatic
Cut Ropes/Vines
Sword Switches
Hit Targets

Cannibal

Pole Vault
Sword Switches

Cannonball Jimmy

Cut Ropes/Vines
Sword Switches
Tracking

Cannonball Taylor

Captain Tarpals

Pole Vault
Sword Switches
Laser Deflection
Acrobatic

Capt. Reynolds

Hacking
Technology
Flight (Jetpack)
Melt Gold LEGO Objects
Sonar Smash
Activate Spaceman Panels

Captain Ace Speedman

Hit Targets
Grapple
Underwater Swimming

Captain America

Acrobatic
Put out Fires
Laser Deflection
Activate Shield Switches

Captain Bellamy

Cut Ropes/Vines
Sword Switches

Captain Boomerang

Destroy Silver LEGO Objects
Hit Targets
Boomerang

Captain Brickbeard

Cut Ropes/Vines
Sword Switches
Tracking
Use Claw Switches

Captain Britain

Flight
Destroy Silver LEGO Objects
Wall Climbing
Magic

Captain Cold

Freeze Water
Put out Fires
Hit Targets
Survibe Cold Temperatures

Captain Geoff

Captain Hank Hydro

Hit Targets
Grapple
Use Aquazone Switches
Underwater Swimming

Captain Indigo

Hacking
Stealth
Technology

Captain J. Fuller

Cut Ropes/Vines
Sword Switches

Captain Jag

Hit Targets
Grapple
Activate Clone Trooper Panels

Captain Katanga

Captain Kragg

Cut Ropes/Vines
Sword Switches
Tracking
Use Claw Switches

Captain Magenta

Hacking
Technology
Flight (Jetpack)
Melt Gold LEGO Objects
Sonar Smash
Activate Spaceman Panels
Cuff Robbers

Captain Marvel (Carol Danvers)

Captain Panaka

Captain Pete

Cut Ropes/Vines
Sword Switches
Tracking
Hit Targets

Captain Phasma

Hit Targets
Melt Gold LEGO Objects
Acrobatic

Captain Redbeard

Cut Ropes/Vines
Sword Switches
Tracking
Use Claw Switches

Captain Rex

Hit Targets
Grapple
Activate Clone Trooper Panels

Captain Ross Ranger

Survive Cold Temperatures

Captain Soto

Cut Ropes/Vines
Sword Switches
Tracking

Captain Universe

Laser Deflection
Relic Detector
Melt Gold LEGO Objects
Super Strength
Magic
Hazard Protection
Flight
Electricity

Captain Valiant

Sword Switches
Hit Targets

Cardio Carrie

Carl Walnuts

Carla Veloso

Super Speed
Tire Attack
Use Accelerator Switches

Carnage

Web Swinging
Wall Climbing
Hit Targets
Grate Access

Caroler

Acrobatic
Sonar Smash
Concert

Carpenter

Build Wood Machines
Drill
Fix Broken Objects
Cut Wood Planks

Carridi

Carter

Wrench
Boltcutter
Crowbar

Fix Broken Objects
Cut Bolts
Open Doors

Cashier (Modular Houses)

Casper

Belly Slide
Catch Fish
Underwater Swimming

Cassiopeia

Use Martian Switches
Hacking
Technology
Hit Targets

Castaway

Tracking
Hit Targets
Relic Detector

Cat

Catapult Dragon Knight

Pole Vault
Ilumination
Catapult

Catapult Lion Knight

Cut Ropes/Vines
Sword Switches
Catapult
Laser Deflection

Catherine Cat

Cato Parasitti

Catwoman

Acrobatic
Relic Detector
Grapple
Boomerang
Dig

Cavarly Colonel

Cavarly Soldier

Cave Woman

Super Strength
Sonar Smash
Acrobatic

Caveman

Super Strength
Sonar Smash

Cedric Diggory

Magic
Shield
Illumination

Cedric the Bull

Laser Deflection
Sword Switches
Super Strength

Cemetery Warrior

Scare Crowds of People
Cut Wood Planks

Cham Syndulla

Chamille

Chan Chuang

Charge

Hacking
Hit Targets
Technology

Charity Bulbage

Magic
Ïllumination
Shield

Charles Stanforth

Charlie Cat

Charlie Degler

Charlie Weasley

Magic
Illumination
Shield

Charlotte

Chase McCain

Walkie-Talkie
Handcuffs
Grapple Gun

Communication
Cuff Robbers
Relic Detector
Grapple
Stealth
Activate Police Panels

Chatter Lal

Cheerleader

Cheetah

Chef (Paradisa)

Chef (World City)

Chef Eclair

Cooking
Activate Robot Panels

Chell

Create Portals
Interact with Aperture Science Panels

Chen

Electricity
Melt Gold LEGO Objects
Freeze Water
Put out Fires
Grow Plants

Cheshire

Dig
Acrobatic
Use Claw Switches

Chess Queen

Chester Chimp

Chewbacca

Bowcaster
Termal Detonator

Hit Targets
Destroy Silver LEGO Objects
Super Strength
Sonar Smash

Chicken Suit Guy

Hit Targets
Feed People
Communicate with Animals

Chief (Rock Raiders)

Drill
Remote Communicator

Chief Chirpa

Pole Vault
Access Small Hatches

Chief Guard

Cut Ropes/Vines
Sword Switches

Chief Kendo

Hit Targets
Acrobatic
Stealth

Chief Wiggum

Megaphone
Handcuffs
Walkie-Talkie

Sonar Smash
Cuff Robbers
Communication
Hit Targets
Super Strength

Child (10211)

Chill

Super Speed
Drift
Use Accelerator Switches

Chilly

Survive Cold Temperatures

Chim-Chim

Chip

Fix Broken Objects
Technology

Chip Nebula

Interact with Roboforce Panels
Hacking
Technology

Chitauri Tourist

Melt Gold LEGO Objects
Take Pictures

Chloe

Cho Chang

Magic
Illumination
Shield

Chopov

Acrobatic
Cut Ropes/Vines
Throw Stick into Sockets
Super Strength
Cut Trees

Chopper

Hover
Shock
Activate Astromech Droid Panels

Chris McKay

Chris Webber

Hit Targets
Do Basketball Challenges
Acrobatic

Chuck

Access Small Hatches
Super Speed
Perform Flash Builds

Chuck Morrison

Chuck Stonebreaker

Hacking
Hit Targets
Technology
Activate Galaxy Squad Panels

Chug

Super Speed
Tire Attack
Use Accelerator Switches

Chunk

Cinderella

Communicate with Animals
Drone Access (Mouse)

Circus Clown

Sonar Smash
Hazard Cleaner
Grow Plants
Put out Fires
Hit Targets

Citizen V

City Astronaut

Hacking
Technology
Flight (Jetpack)
Melt Gold LEGO Objects
Sonar Smash
Activate Spaceman Panels

City Doctor

City Firefighter

Axe
Fire Extinguisher
Walkie-Talkie

Super Strength
Cut Trees
Put out Fires
Communication
Rescue Cats

City Octan Worker

City Police Officer

Sonar Smash
Cuff Robbers
Stealth

City Sailor

City Train Worker

Claire (Ninjago)

Claire Dearing

Relic Detector
Activate Jurassic World Panels
Acrobatic

Clancee

Clara Oswald

Classic Alien

Hit Targets
Hacking
Technology
Access UFO Interior

Classic King

Cut Ropes/Vines
Sword Switches

Classic King (Minifigures)

Cut Ropes/Vines
Sword Switches
Laser Deflection

Classic Knight

Sword
Shield
Bow and Arrow

Cut Ropes/Vines
Sword Switches
Laser Deflection
Acrobatic
Hit Targets
Pole Vault

Classic Queen

Claw-Dette

Hit Targets
Destroy Silver LEGO Objects
Acrobatic

Clay Moorington

Acrobatic
Sword Switches
Cut Ropes/Vines
Laser Deflection
Activate Nexo Shield Switches

Claybot

Activate Robot Panels
Cut Ropes/Vines
Sword Switches

Clayface

Super Strength
Acrobatic
Shapeshift

Clive Crocodile

Clockwork Robot

Clone Aerial Trooper

Hit Targets
Grapple
Flight
Activate Clone Trooper Panels

Clone Commander

Hit Targets
Grapple
Activate Clone Trooper Panels

Clone Gunner

Hit Targets
Grapple
Activate Clone Trooper Panels

Clone Jetpack Trooper

Hit Targets
Grapple
Flight
Activate Clone Trooper Panels

Clone Paratrooper

Hit Targets
Grapple
Glide
Activate Clone Trooper Panels

Clone Pilot

Hit Targets
Grapple
Activate Clone Trooper Panels

Clone Recon Trooper

Sonic Revolver
EMP Grenade

Hit Targets
Sonar Smash
Activate Clone Trooper Panels

Clone Scout Trooper

Hit Targets
Grapple
Activate Clone Trooper Panels

Clone Trooper

Hit Targets
Grapple
Activate Clone Trooper Panels

Clone Trooper Captain

Hit Targets
Destroy Silver LEGO Objects
Activate Clone Trooper Panels

Clone Trooper Commander

Hit Targets
Destroy Silver LEGO Objects
Activate Clone Trooper Panels

Clone Trooper Sergeant

Blaster
Electrobinoculars
EMP Grenade

Hit Targets
Grapple
Relic Detector
Activate Clone Trooper Panels

Cloud 9

Clouse

Throw Spear into Sockets
Sword Switches

Clover Cow

Clubba

Clumsy Guy

Clutch

Clutch Powers

Acrobatic
Master Build
Build Lantern Constructs
Perform Flash Builds
Build Imagination Constructs
Activate LEGO Club Panels

Coachman (Paradisa)

Coast Guard

Coast Guard

Coast Guard Pilot

Coast Guard Worker

Coco

Access Small Hatches
Dig
Tracking

Cole

Spinjitzu
Acrobatic
Stealth
Laser Deflection
Super Strength

Coleman Trevor

Force
Laser Deflection
Melt Gold LEGO Objects
Acrobatic

Colin Trevorrow

Use InGen Access Panels
Hit Targets
Take Pictures

Colossus

Super Strength
Super Jump
Hazard Protection

Colonel Colt Carson

Colonel Dovchenko

Colonel Hardy

Colonel Vogel

Comic Book Guy

Boomerang
Feed People
Super Strength

Commander Bly

Commander Cody

Hit Targets
Grapple
Activate Clone Trooper Panels

Commander Cold

Hacking
Technology
Flight (Jetpack)
Melt Gold LEGO Objects
Sonar Smash
Activate Spaceman Panels

Commander Fil

Hit Targets
Grapple
Activate Clone Trooper Panels

Commander Fox

Hit Targets
Grapple
Activate Clone Trooper Panels

Commander Manta Ray

Hit Targets
Grapple
Use Aquazone Panels
Underwater Swimming

Commander Stone

Hit Targets
Grapple
Activate Clone Trooper Panels

Commander Wolffe

Hit Targets
Grapple
Activate Clone Trooper Panels

Commando Droid

Hit Targets
Activate Separatist Panels

Commentator

Commissioner Gordon

Hit Targets
Technology
Relic Detector

Composite Superman

Flight
Grapple
Technology
Relic Detector
Heat Vision
Ice Breath
X-Ray Vision
Fast Build
Hazard Protection

Computer Programmer

Throw Coffee
Interact with Coffee Machines
Hacking
Technology

Conan O'Brien

Condiment King

Hit Targets
Melt Gold LEGO Objects

Conductor Charlie

Use Train Switches
Super Strength

Commander Gregor

Conquistador

Hit Targets
Cut Ropes/Vines
Sword Switches

Conquistador (Minifigures)

Cut Ropes/Vines
Sword Switches

Conquistador Skeleton

Raise the Dead
Hazard Protection
Sword Switches

Constable

Super Strength
Cuff Robbers

Constable Clarke

Construction Worker

Drill
Fix Broken Objects
Cut Wood Planks

Container Lorry Pilot One

Container Lorry Pilot Two

Container Truck Driver

Cook

Super Strength
Cooking
Access Small Hatches

Cooper

Tracking
Cut Ropes/Vines
Hit Targets

Cornelius Burns

Cornelius Cat

Coronado Sailor

Corsair Pirate

Cosmic Boy

Flight
Underwater Swimming
Sonar Smash

Cosmo Cool

Mine
Survive Cold Temperatures

Cotton

Cotton Mouth

Count Dooku

Force
Laser Deflection
Melt Gold LEGO Objects
Acrobatic
Electricity

Court Jester

Cow

Cow (Minecraft)

Cowardly Lion

Dig
Grapple
Communicate with Animals

Cowgirl

Hit Targets
Grapple
Acrobatic

Cragger

CHI
Underwater Swimming
Hazard Protection

Cragling

Crane Driver

Craniac

Crash

Cut Ropes/Vines
Sword Switches
Boomerang

Crazy Scientist

Scare Crowds of People
Hit Targets

Creeper

Scare Crowds of People
Destroy Silver LEGO Objects
Wall Climbing
Grate Access

Crewman (4 Plus)

Crewman (Launch Command)

Criminal (Spider-Man)

Criminal (World City)

Crimson Dynamo

Relic Detector
Electricity
Flight
Melt Gold LEGO Objects
Technology

Crix Madine

Crocodile

Cut Ropes/Vines
Ünderwater Swimming

Crook

Open Doors
Use Backpack Switches
Super Strength

Crossbones

Hit Targets
HYDRA Access
Relic Detector

Crown Bishop

Cut Ropes/Vines
Sword Switches
Laser Deflection

Crown Horse

Crown King

Cut Ropes/Vines
Sword Switches

Crown Knight

Sword
Shield
Bow and Arrow
Mace

Cut Ropes/Vines
Sword Switches
Laser Deflection
Hit Targets
Pole Vault
Super Strength

Crown Princess

Cut Ropes/Vines
Sword Switches
Laser Deflection

Crown Queen

Cruncher Block

Cruncher's Driver

Crusader Archer

Acrobatic
Hit Targets
Pole Vault

Crusader Knight

Sword Switches
Cut Ropes/Vines
Laser Deflection

Crusader Soldier

Sword
Shield
Bow and Arrow

Sword Switches
Cut Ropes/Vines
Laser Deflection
Acrobatic
Hit Targets
Pole Vault

Crust Smasher

Hit Targets
Fill Wall Sockets
Sword Switches
Cut Ropes/Vines
Invulnerability
Lava Protection

Crystal (Marvel)

Dig
Acrobatic
Flight
Melt Gold LEGO Objects
Hazard Protection
Magic
Electricity