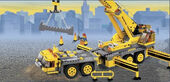 Custom in Progress!
This custom is not yet finished and is being modified by its creator, BrownieBunny101, and may undergo critical changes while this message remains in place.
Lego Multiverse
LEGO Theme:
Creator(s):
Genre:

Action, Adventure

Mode(s):

Story, Free Play, Adventure Worlds, Free Roam

Platform(s):

Xbox (One/360), PS3/PS4, Wii U, Mac and PC
This is the page where the Legends of Chima characters and vehicles from Lego Multiverse are listed.
Characters
Character
Voice Actor
Weapons
Abilities
Image
Laval

Scott Shantz

Golden Valious

Agility
Participate in sword battles
Sonic roar (Break glass)
Chi-Up

Strength
Fast reflexes and actions
Power Chi Sockets
Ad blocker interference detected!
Wikia is a free-to-use site that makes money from advertising. We have a modified experience for viewers using ad blockers

Wikia is not accessible if you've made further modifications. Remove the custom ad blocker rule(s) and the page will load as expected.