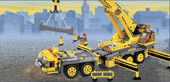 Custom in Progress!
This custom is not yet finished and is being modified by its creator, BrownieBunny101, and may undergo critical changes while this message remains in place.
Customs Article


This article describes a custom creation, custom theme, or other fan material, made by a Brickipedia contributor. It has never been, is not, and will not be officially released.
Lego Ninjago Rise of the Snakes: The Video Game
LEGO Theme:
Creator(s):
Genre:

Action, Adventure

Mode(s):

Story, Free Play, Adventure Worlds, Free Roam

Platform(s):

Xbox (One/360), PS3/PS4, Wii U, Mac and PC
Lego Ninjago Rise of the Snakes: The Video Game is a video game based off the first season of Lego Ninjago: Masters of Spinjitzu and the pilot episodes. There will be two new abilities: Element Switches and Spinjitzu Battles. Element Switches are when you have the element of the symbol on the Elemental Switch, stand on it and you use Spinjitzu on it, which activates the switch. Spinjitzu Battles are where two Spinjitzu users go head-to-head in an epic battle of Spinjitzu. The most powerful ones can beat your opponents easily, like fire can beat ice, but ice can beat fire faster.
Characters
Character
Element
Weapons
Abilities
Image
Kai

Fire

Nin-Jo
Serpent Striker
Sword of Fire

Melt ice
Shoot fire (destroy and cut gold objects)
Blacksmith work
Agility
Spinjitzu
Destroy cracked walls
Pole vaults
Participate in sword duels

Cole

Earth

Black Katana
Grey Battle Axe
Golden Tri-Scythe

Climb stud walls
Strength
Break cracked walls
Spinjitzu
Shoot earth from Tri-Scythe
Katana switches
Participate in sword duels

Jay

Lightning

Grey Katana
Sai Spear
Golden Double-Bladed Sword

Charge electrical switches
Agility
Shoot lightning from Double-Bladed Sword
Spinjitzu
Participate in sword duels
Break cracked walls

Zane

Ice

Zane's Battle staff
Nin-Jo
Staff and the Shurikens of Ice

Take out fires
Freeze water
Intelligence
Agility
Spinjitzu
Pole vaults
Participate in sword duels
Shoot ice from staff and shurikens
Break cracked walls

Sensei Wu

Creation

Pole vaults
Agility
Spinjitzu
Open Serpentine chests (Play Sacred Flute)

Nya

Fire

Agility
Spinjitzu
Pole vaults
Blacksmith work

Lloyd

None

Blinding Staff
Spear of Forked Tounges
Golden Viper

Small hatches
Cross Serpentine paths
Stun enemies

Kai (Blacksmith)

None

Hammer

Blacksmith work

Kai (Armor)

None

Machete

Blacksmith work
Extra heart
Participate sword duels

Kai (Trainee)

Fire

Black Spear
Double-Bladed Dagger
Golden Katana

Blacksmith work
Agility
Pole vaults
Activate katana switches
Melt ice
Shoot fire from hands (Destroy and cut gold objects)
Participate in sword duels
Spinjitzu

Cole (Trainee)

Earth

Black katana
Blacksmith hammer
Golden Nin-Jo

Climb rock walls
Pole vaults
Agility
Activate katana switches
Shoot earth from hands
Participate in sword duels
Spinjitzu
Blacksmith work

Jay (Trainee)

Lightning

Grey Katana
Nin-Jo
Golden Spear

Activate katana
Participate in sword duels
Pole vaults
Agility
Shoot lightning from hands
Spinjitzu

Zane (Trainee)

Ice

Black Spear
Grey Katana
Golden Flail

Take out fires
Freeze water
Pole vaults
Agility
Shoot ice from hands
Spinjitzu
Activate katana switches
Participate in sword duels
Levels (Ninja's Side)
Level
Characters
Enemy(ies)
Location(s)
Boss(es)
The Four Weapons

Kai (Blacksmith)
Nya
Kai (Armor)
Sensei Wu

Skulkin

The Four Weapons Blacksmith Shop

Way of the Ninja

Kai (Blacksmith)
Sensei Wu

None

Spinjitzu Dojo

None

The Golden Weapon

Kai (Trainee)
Cole (Trainee)
Zane (Trainee)
Cole (Trainee)

Skulkin

Caves of Despair

King of Shadows

Kai (Trainee)
Jay (Trainee)
Zane (Trainee)
Cole (Trainee)
Nya
Sensei Wu

Frozen Wasteland
Floating Ruins
Forest of Tranquility
Fire Temple

Ice Dragon
Lightning Dragon
Shadow Garmadon

Weapons of Destiny

Kai (Trainee)
Nya
Jay (Trainee)
Cole (Trainee)
Zane (Trainee)
Fire Dragon
Lightning Dragon
Ice Dragon
Earth Dragon
Kai (DX)
Jay (DX)
Zane (DX)
Cole (DX)
Sensei Wu

Fire Temple
Forest of Tranquility
Skies of Forest of Tranquility
The Underworld

Kruncha
Nuckal
Samukai
Lord Garmadon
Levels (Villains' Side)
Level
Characters
Enemy(ies)
Location(s)
Boss(es)
The Search For the Map

Kruncha
Nuckal
Samukai
Krazi

Villagers

The Four Weapons Blacksmith Shop

A Hope of No Despair

None

Caves of Despair

Jay (Trainee)
Cole (Trainee)

Race For the Weapons

Samukai
Bonezai
Chopov
Kruncha
Nuckal

None

Frozen Wasteland
Floating Ruins
Forest of Tranquility

Ice Dragon

The Underworld

None

Forest of Tranquility
The Underworld

Cole (Trainee)
Zane (Trainee)
Kai (DX)
Jay (DX)