Lord V. Vesper Vampyre
Creator(s):

Lord V. Vesper Vampyre is a custom Monster Fighters villain created by Omega X.23
Description
The redesigned Lord Vampyre has a dark red coat and armor. He holds a improved Quanton 2.0 gun.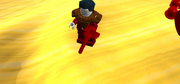 The second version of Lord Vampyre has a midnight blue coat and cloak. He holds a staff of power.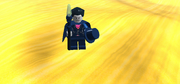 The third version of Lord Vampyre is dressed in black and holds a yellow sword and a jewel. He has a grinning expression.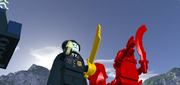 Background
After eclipsing the sun, Lord Vampyre now plans to invade the Mortal Realm. In order to do that, he has to collect the power crystals to power the Midnight Clock, the portal into the Mortal Realm, situated in the Monster Fighters HQ.
Notes
He now drives in a sleek limo.
Appearances
Custom: Tick Tock
Custom: Monster Fighters HQ
Ad blocker interference detected!
Wikia is a free-to-use site that makes money from advertising. We have a modified experience for viewers using ad blockers

Wikia is not accessible if you've made further modifications. Remove the custom ad blocker rule(s) and the page will load as expected.