Mamba
Theme:

Filthy Frank Show

Accessories:

Rap Album

Years:
Creator(s):

Mamba is a custom minifigure by MLG Neo-Futurist. He is a character from the Filthy Frank Show.
Description
Mamba wears pants.
History
Mamba is Filthy Frank's neighbor. Originally, he hated Filthy Frank and tried to attack him with a knife. However, Frank gave him a rap album and they became great friends. After the incident, Mamba hangs out with Filthy Frank every once in a while to discuss rapping. Mamba was also the first to discover Pink Guy's true rapping abilities. One day, Mamba was listening to Filthy Frank freestyle. Pink Guy interrupted them and asked if he could join. After Mamba and Frank refused, Pink Guy sang an amazing rap song, which surprised both of them. Pink Guy became a rapper since.
Appearances
This minifigure has been created by: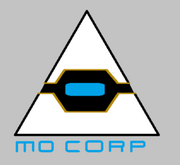 Ad blocker interference detected!
Wikia is a free-to-use site that makes money from advertising. We have a modified experience for viewers using ad blockers

Wikia is not accessible if you've made further modifications. Remove the custom ad blocker rule(s) and the page will load as expected.