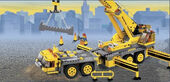 Custom in Progress!
This custom is not yet finished and is being modified by its creator, Omega X.23, and may undergo critical changes while this message remains in place.
Custom: Mini Ghost Train
Creator:

Mini Ghost Train is a custom Custom: Monster Fighters set created by Omega X.23.
Description
It includes a mini Ghost Train that is based on the Ghost Train that was released by Lego for the Monster Fighters theme, only smaller. It also includes a mini plane used by Frank Rock and an exclusive Ghost minifigure with a glow-in-the-dark bone.
Minifigure
Gallery
Ad blocker interference detected!
Wikia is a free-to-use site that makes money from advertising. We have a modified experience for viewers using ad blockers

Wikia is not accessible if you've made further modifications. Remove the custom ad blocker rule(s) and the page will load as expected.