Panda Express Man
Theme:

MLG

Accessories:

Panda Express meal
fortune cookie

Years:
Creator(s):

Panda Express Man is a Minifigure who will appear in an upcoming MLG theme by GoldNinjaMX.
Description
The Panda Express Man's has a flesh toned face. It resembles a Chinese man with bushy eyebrows and a long mustache. He has a big grin, along with a Illuminati holographic triangle on his left eye. He wears a dark red cap. Panda Express Man's body is black with a "Panda Express" overall. He has plain black legs
History
The Panda Express Man is a member of the Illuminati.

This minifigure has been created by: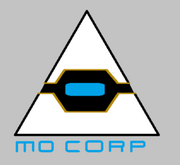 Ad blocker interference detected!
Wikia is a free-to-use site that makes money from advertising. We have a modified experience for viewers using ad blockers

Wikia is not accessible if you've made further modifications. Remove the custom ad blocker rule(s) and the page will load as expected.