So this is a plane that I somehow put together and at first it was just an airplane. Then I decided to add fuel tanks to the wings, and eventually I was putting on guns and missiles on.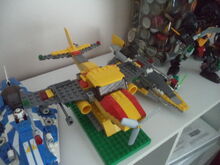 It is yellow, red, and grey. I also built a stand for it, which can be seen below the plane.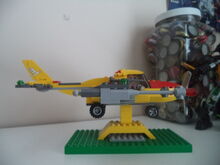 Here is a side view. Note the X-wing guns that I used.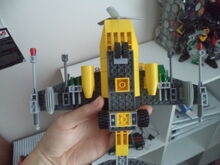 Here are the weapons systems below the wings.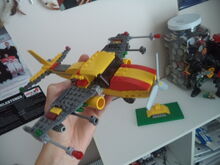 Thanks a lot, I had fun building and modifying this MOC, and I hoped you enjoyed it.
Hero45 out