Pookie
Theme:

Filthy Frank Show

Accessories:

CD

Years:
Creator(s):

Pookie is a custom minifigure by MLG Neo-Futurist. He is a character from the Filthy Frank Show.
Description
Pookie wears a grey jacket. He is played by Wesley Snipes.
History
Pookie was originally part of a gang consisting with Brock Lee and E.T. When E.T. tried to take over the gang, Pookie joined him, but was beat by Brock Lee.
Filthy Frank once met Pookie and saw him hiding some horrible rap CDs he made. Filthy Frank took out a gun and killed him. However, Pookie was revived by Frank after the incident. When Filthy Frank was fighting Chin Chin's anime minions, Pookie could not get himself to kill them; anime is his life. After hearing this, Frank took out a gun and killed Pookie again.
Appearances
This minifigure has been created by: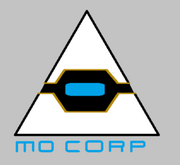 Ad blocker interference detected!
Wikia is a free-to-use site that makes money from advertising. We have a modified experience for viewers using ad blockers

Wikia is not accessible if you've made further modifications. Remove the custom ad blocker rule(s) and the page will load as expected.