Professor Pyg
Theme:

TBA

Accessories:

Knife (x2)

Years:
Creator(s):
"What's all this talk about 'bout this Harley Quinn? Everyone knows I'm the most pretty!"
―Professor Pyg
Professor Pyg aka Lanzlo Valentine is a custom Minifigure by GoldNinjaMX, who will appear in an upcoming theme. He is a crazy surgeon who is an enemy of Batman.
Description
Professor Pyg uses a pink animal head. He uses a brown face with an angry expression. His body is white and the printing is a chief's coat with stains. His hands are light blue, indicating he is wearing gloves. His arms are flesh, indicating he did surgery on himself; giving more muscles. He has normal, white feet.
History
Arkham
Appearances
This minifigure has been created by: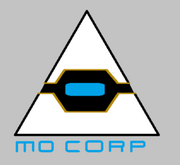 Ad blocker interference detected!
Wikia is a free-to-use site that makes money from advertising. We have a modified experience for viewers using ad blockers

Wikia is not accessible if you've made further modifications. Remove the custom ad blocker rule(s) and the page will load as expected.