Prometheus
Theme:

Filthy Frank Show

Accessories:

Trash Can

Years:
Creator(s):

Prometheus is a custom minifigure by MLG Neo-Futurist. He is a character from the Filthy Frank Show.
Description
Prometheus wears striped underpants.
History
Prometheus first appeared as Red's new friend. After Red lost a round of Rock, Paper, Scissors to Pink Guy, he yelled Prometheus's name. Prometheus ran after Pink Guy until Pink Guy tripped. Prometheus then and threw a trash can at him. This angered Pink Guy who summoned Chin Chin. Red and Prometheus both became scared. First Chin Chin defeated Red using Martial Arts. Chin Chin then attacked Prometheus. However, Prometheus defeated Chin Chin, throwing his trash can at him.
Appearances
This minifigure has been created by: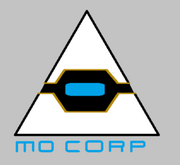 Ad blocker interference detected!
Wikia is a free-to-use site that makes money from advertising. We have a modified experience for viewers using ad blockers

Wikia is not accessible if you've made further modifications. Remove the custom ad blocker rule(s) and the page will load as expected.