Red
Theme:

Filthy Frank Show

Accessories:

Pan

Years:
Creator(s):

Red is a custom minifigure by MLG Neo-Futurist. He is a character from the Filthy Frank Show.
Description
Red wears a red party suit.
History
Red is a friend of Filthy Frank. He makes occasional appearances, but often joins Filthy Frank during parties. Unlike other party suit characters such as Pink Guy and Chin Chin, Red is always seen walking, rather than crawling. Red is a talented chief, although the only thing that makes his food taste bad are the ingredients, which are usually spoiled, thanks to Filthy Frank's irresponsibility.
Appearances
This minifigure has been created by: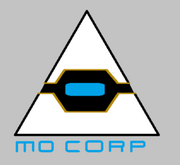 Ad blocker interference detected!
Wikia is a free-to-use site that makes money from advertising. We have a modified experience for viewers using ad blockers

Wikia is not accessible if you've made further modifications. Remove the custom ad blocker rule(s) and the page will load as expected.